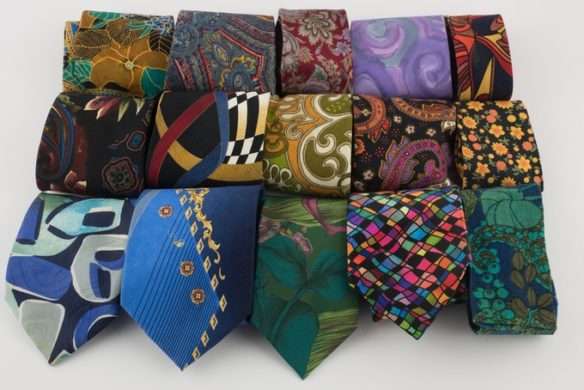 "Brian Aldiss was my Dad and I have produced a photographic book which is a selection of the images I made after he died. I photographed all of his possessions," writes Wendy Aldiss. "I'm crowdfunding the printing of the book." : "My Father's Things – A beautifully designed photobook".
His shaving brush, his books, a handful of ties, his Hugo Awards … these are amongst the things my father left behind him when he died.

This book, beautifully designed and ready to print, contains a selection from the 9,000+ images I took of all my father's things. There is a foreword by celebrated British novelist Christopher Priest and an essay by cultural sociologist Dr Margaret Gibson.

With more than 250 pages of full colour images, including 8 fold-outs, it is at once a depiction of one person's property, a record of design across the decades and a meditation on the extraordinary nature of ordinary things.
Wendy Aldiss also quoted the encouraging words of people who have seen it:
On seeing the draft Philip Pullman said, "This is a book to pore over and marvel at, beautiful and funny and moving. I loved it".

Elizabeth Edwards, Visual Anthropologist, says; "..the camera transfigures these ordinary traces, makes them appear luminous with interest, even exotic."

Margaret Gibson says to me: "There are real generational and intergenerational resonances in your book that will speak to many people in many places around the world". 

Neil Gaiman said: "Now we have a chance to see into his [Brian Aldiss] rich and varied life, through the lens of his daughter Wendy, whose inspired idea it was to photograph pretty well everything that was in his possession when he died".
The appeal has raised $5,046 of its $8,862 goal on the first day.
Those who pledge £35 or more will receive a first edition of the book, and there are other incentives for larger donations.
By pledging money towards the funding goal you will receive a reward of your choice. Most of the rewards include the book itself (£35, or £40 for a signed copy), but you could additionally get a 2021 calendar featuring 13 additional images, a signed print from a selection of ten, or a copy of my limited edition artist's book.

Each book includes a unique page marker previously a page marker from one of the books in my Dad's library. Everyone who contributes will get a mention in the book's separate Thank You letter. Books should arrive in time for Christmas.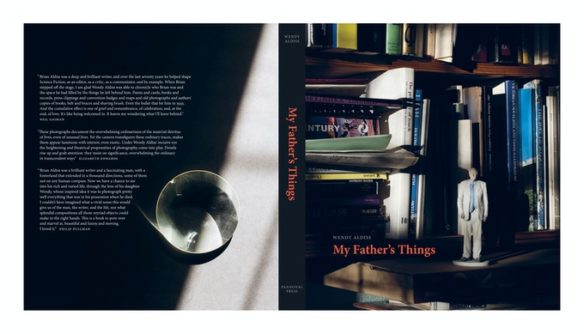 She asks in closing –
Remember, it's all or nothing. If I don't manage to raise the required funds by November 27th I don't get any of the money for printing (and everyone who made a pledge will get their money back).