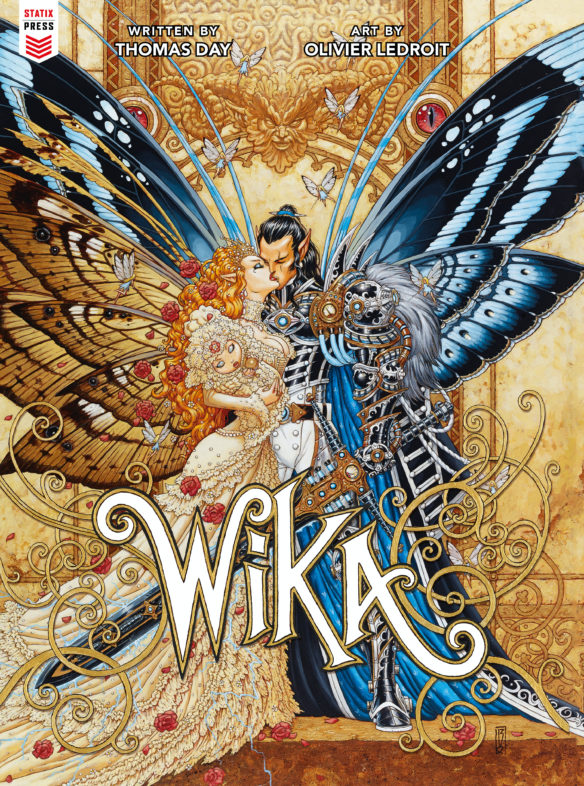 Wika, a baroque steampunk fairy tale written by Thomas Day and with art by Olivier Ledriot, is coming from Titan Comics in March 2021.
After narrowly escaping an uprising that claims the lives of her parents, Wika, the last of a royal line of fairies, must evade the assassins on her trail long enough to discover the secret of her lineage. Uncover Thomas Day's first comic book story – a dark tale of magic and mystery, with fairies, dwarves, goblins and elves, in a stunning epic fantasy world brought to life by the beautiful illustrations of Olivier Ledroit.
Thomas Day, born in Paris, is a French-language SF and fantasy writer. He has published fifteen novels since 2002. His novel Way of the Sword was adapted as a comic strip by French publisher Glénat (soon to be released in English by Titan Comics' Statix Press line), and received the Julia Verlanger Prize in 2003.
Olivier Ledroit is a French comic book artist who studied for two years at the Duperré School of Applied Arts in Paris. He is best known for his work on The Black Moon Chronicles and In June 1997, he adapted the new Deadly Enemies by Philip K. Dick. He has teamed with comics auteur Pat Mills on two occasions: Sha and Requiem: Vampire Knights, for which he won the Favorite European Comics Eagle Award in 2007.
Several pages of Wika's beautiful artwork follow the jump.
Continue reading