(1) WHO'S NEXT? The Thirteenth Doctor and the showrunner will both be replaced reports Radio Times: "Jodie Whittaker and Chris Chibnall confirmed to leave Doctor Who".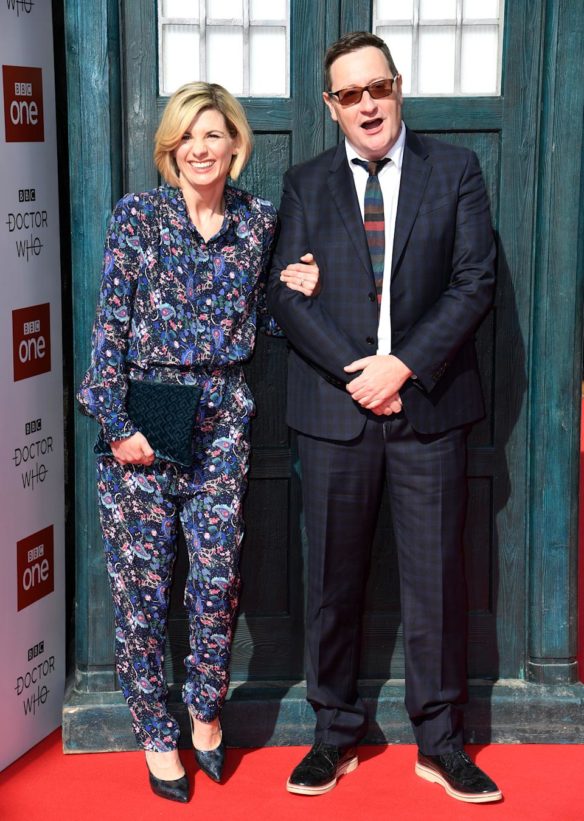 Both star and showrunner will bow out following a six-part series (set to air later in 2021), two specials (already planned for 2022), plus one final feature-length adventure for the Thirteenth Doctor which will also mark the BBC's centenary next year.

In a statement, Chibnall said: "Jodie and I made a 'three series and out' pact with each other at the start of this once-in-a-lifetime blast. So now our shift is done, and we're handing back the TARDIS keys.

"Jodie's magnificent, iconic Doctor has exceeded all our high expectations. She's been the gold standard leading actor, shouldering the responsibility of being the first female Doctor with style, strength, warmth, generosity and humour. She captured the public imagination and continues to inspire adoration around the world, as well as from everyone on the production. I can't imagine working with a more inspiring Doctor – so I'm not going to!…"

Whittaker, who was cast as the first female incarnation of the Doctor in 2017, said: "In 2017 I opened my glorious gift box of size 13 shoes. I could not have guessed the brilliant adventures, worlds and wonders I was to see in them. My heart is so full of love for this show, for the team who make it, for the fans who watch it and for what it has brought to my life. And I cannot thank Chris enough for entrusting me with his incredible stories.

"We knew that we wanted to ride this wave side by side, and pass on the baton together. So here we are, weeks away from wrapping on the best job I have ever had. I don't think I'll ever be able to express what this role has given me. I will carry the Doctor and the lessons I've learnt forever.

"I know change can be scary and none of us know what's out there. That's why we keep looking. Travel Hopefully. The Universe will surprise you. Constantly."
A RadioTimes.com poll last year voted Whittaker the show's second most popular Doctor of all time, behind David Tennant's Tenth Doctor.
It's not obvious who the candidates are to take over as showrunner says Radio Times: "Doctor Who's 'new generation' will be announced 'in due course'".
…Within the current stable of Who writers, only a handful (including Vinay Patel and Pete McTighe) have written more than one episode, and it's unclear whether the BBC would look within the current writing staff or elsewhere to find someone to take on the often demanding showrunner job.

In other words, the speculation isn't just for who could replace Jodie Whittaker any more. Who is the new Chris Chibnall? Taking all bets…
And there's been an adjustment to the schedule of Doctor Who episodes and specials to accommodate the BBC's 100th anniversary celebration next year: "Doctor Who series 13 will be six episodes long – with specials in 2022".
The upcoming thirteenth series of Doctor Who will be six episodes long, the BBC has confirmed.

It was originally announced that there would be eight episodes in the season, but it has now been announced that the main series will consist of just half a dozen episodes, each of which will form part of an ongoing storyline.

In addition, a trilogy of specials will now air in 2022 – one more than had previously been planned, with the first airing on New Year's Day 2022 and a second following later in spring 2022.

…The third feature-length special, in which the Thirteenth Doctor will regenerate, will then air in autumn 2022, forming part of the BBC's Centenary celebrations.
(2) COVID POLICIES FOR TWO MEGACONS. PAX West, which is September 3-6 this year, is requiring proof of either vaccination or a negative COVID test for attendance this year — see "Health & Safety Update".
Throughout the year, the PAX team has been actively working to support a safe environment for our PAX West visitors. We are pleased to announce that, in line with the recommendations of state and local public health authorities, we will be implementing a vaccination or negative COVID-19 test requirement for everyone at PAX West. We appreciate your patience as we worked with our venue and the authorities to create our comprehensive plan….
Dragon Con, which is the same weekend, has promised to set its policy at least 30 days before the con, which means it should be announced by next week.
…As the nation continues to emerge from the pandemic, the rules and expectations are changing fast. We are working closely with the public health officials at the Georgia Department of Public Health, the Fulton County Health Department and the experts hired by our hotels to establish a set of health and safety protocols. We don't know at this point what these ground rules will look like by Labor Day, but we are committed to communicating them as soon as the plan is finalized and at least 30 days before the convention.
(3) WINDOW ON A CENTURY. Tanner Greer asks what we can learn from the popularity of YA in "Escaping Only So Far" in City Journal.
…Future social historians will not be able to consult an oral tradition of fairy tales in an investigation of the twenty-first century's "mental ordering," but they will have an equally vast catalog of fictional narratives at their disposal. For the most popular stories of our own day also tend toward the fantastic. Speculative fiction—fantasy, science fiction, and dystopian prophecies—has captured the imagination of twenty-first-century man. These flights of fancy are the cornerstone of our popular culture; their protagonists are our cultural heroes. They testify to the power of escapism.

Yet like the fairy tales of old, our escapist yarns can escape only so far. Their imagery and plotting are irrevocably tied to our society. Despite their diverse subgenres and distinct audiences, these fictional narratives share a set of attitudes and convictions about the nature of authority, power, and responsibility. They provide a window into the moral economy of the twenty-first century's overmanaged meritocrats.

The rise of the young-adult novel is the most significant literary event of this century. The significance of the genre—often simply called "YA"—is best appreciated when juxtaposed with general trends in Anglophone reading. In an age that has seen both the average number of books read and the average number of hours spent reading steeply decline, YA readership has exploded, and not just among young adults. In 2012, one marketing firm discovered that slightly more than half of all American YA readers were older than 22. Just under one-third were somewhere between 30 and 44….
(4) ALMOST HAD A SHORT LIFE. Gizmodo reports the "Lord of the Rings Studio Wanted Peter Jackson to Kill a Hobbit".
…Speaking to IGN about their new Lord of the Rings podcast series—called "Friendship Onion"—Dominic Monaghan and Billy Boyd (who played Merry and Pippin) touched upon a time when pressure from executives above the Lord of the Rings production team wanted to amplify the stakes of the series by killing off one of its four smallest stars. Apparently, the tall folk were off-limits, and the stakes of, say, a massive war between the forces of good and evil for the fate of all Middle-earth could only be raised if you found one of the cutest hobbits around and stabbed them to death or something.

"It's a good job that didn't happen, because it would have been me," Monaghan joked to IGN. "It definitely would have. There's no way they are killing Frodo and Sam, and the only ones that would be left would be Merry and Pippin. They wouldn't kill Pippin because Pippin has a really strong story with Gandalf. It would have definitely been me."
(5) HALFLING MYTHCON THIS WEEKEND. The virtual "Halfling" 2021 Mythopoeic Society conference takes place online July 31-August 1. They are offering a special "flat rate" conference membership of $20, whether or not you're a member of the Mythopoeic Society.
(6) WATCH THE 2021 NEBULA CEREMONY. SFWA has posted video of The 56th Annual Nebula Awards Ceremony held June 5. (The list of winners is here.)
June 5th, 2021 marked the 56th Annual Nebula Awards Ceremony! Writer and Comedian Aydrea Walden hosted for a second year, and the awards were presented by multiple notable figures in the science fiction and fantasy community!
(7) A HOLLOW VOICE SAYS PUGH. "Scarlett Johansson sues Disney for releasing 'Black Widow' in theaters and on Disney+" reports Yahoo! The decision impacted her paycheck.
Scarlett Johansson may have retired as the Avengers's resident Black Widow and passed the torch to Florence Pugh, but it appears that the actress still has some unfinished business with Marvel Entertainment and its parent company, Walt Disney. As originally reported in the Wall Street Journal, the actress — who played Natasha Romanoff over a 10-year period from 2010's Iron Man 2 to the Black Widow solo adventure that opened in July after a year-long delay — has filed a breach of contract lawsuit against her former employers.

At issue is the way that Disney ultimately chose to release the movie. Originally scheduled to open exclusively in theaters in May 2020, Black Widow was repeatedly delayed due to the coronavirus pandemic. Eventually, the studio made the decision to pursue a hybrid release, opening the massively-budgeted movie in multiplexes the same day it premiered on the Disney+ streaming as a Premier Access title. (Premier Access films are available to Disney+ subscribers for an extra $29.99 surchage.)

According to the lawsuit that Johansson filed on Thursday in Los Angeles Superior Court, that hybrid release plan breached her original contract with Marvel Entertainment and Disney, which reportedly guaranteed an exclusive theatrical release. Furthermore, her salary for the film would be based largely on how it performed at the box office….
(8) TOWARDS CHEAPER FREE SPEECH. At The Dream Foundry, Jean-Paul Garnier offers "Freeware Solutions for Building Your Podcasting Studio".
Starting your first podcast can be daunting. Perusing microphones and equipment, while fun, can be disheartening as the cost quickly becomes prohibitive. But one need not get discouraged, as it is possible to get started with a very small (or no) budget. Many of the things you will need can be obtained for free and in this article we'll show you where to find the tools you need.

When it comes to microphones you can be looking at spending anywhere from 10s of dollars to 1000s, but the cell phone in your pocket already has a pretty decent mic built-in, and it's good enough to get you started. Most cell phones will also have a built-in recording app, and there are plenty you can download for free. If using these go into the settings and make sure to set the sample rate and bit depth as high as possible.

Once you have made your recording it's time to edit the recording into the beautiful finished product that will be your podcast. Fortunately from here on out everything you'll be needing can be downloaded for free, and many of the tools we'll be discussing are powerful and versatile….
(9) A NEBULOUS WINNER. As a byproduct of another author mourning how his name got misspelled in a recent award shortlist announcement I learned that Isaac Asimov famously suffered the same indignity – see the "Isaac Asimov FAQ" at Asimov Online.
Asimov hated it when his name was misspelled in print or mispronounced by others. His desire to have his name spelled correctly even resulted in a 1957 short story, "Spell my Name with an 's'".

(Notable instances of his name being misspelled occurred on the cover of the November 1952 issue of Galaxy, which contained "The Martian Way", and on his 1976 Nebula Award for "The Bicentennial Man".)

When in 1940 he wrote a letter to Planet Stories, which printed it and spelled his name "Isaac Asenion", he quickly fired off an angry letter to them. (His friend Lester Del Rey took great delight in referring to him as "Asenion" for many years afterward. On the other hand, Asimov himself referred to positronic robots with the Three Laws as "Asenion" robots in The Caves of Steel.)

Asimov was quite perturbed when Johnny Carson, host of the Tonight Show, pronounced his first name as I-ZAK, with equal emphasis on both syllables, during an appearance on the television show in New York in 1968.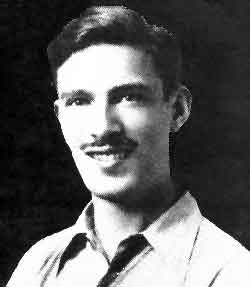 (10) MEMORY LANE.
July 29, 1953 – Sixty-eight years on this date, War of The Worlds premiered in Atlantic City. It was produced by George Pal, and directed by Byron Haskin. It starred Gene Barry and Ann Robinson with narration by Sir Cedric Hardwicke. The Martian war machines were designed by Al Nozaki, and the sizzling sound effect would be used again as the first Trek series phaser sound. (You know what novel it was adapted from.) The film was both a critical and box office success with its earnings making it the top SF film of the year. Weirdly, it would win a Retro Hugo at Noreascon 4 for Best Dramatic Presentation, Short Form due to its running time of 85 minutes (per IMDB). Audience reviewers at Rotten Tomatoes currently give it a seventy-one percent rating.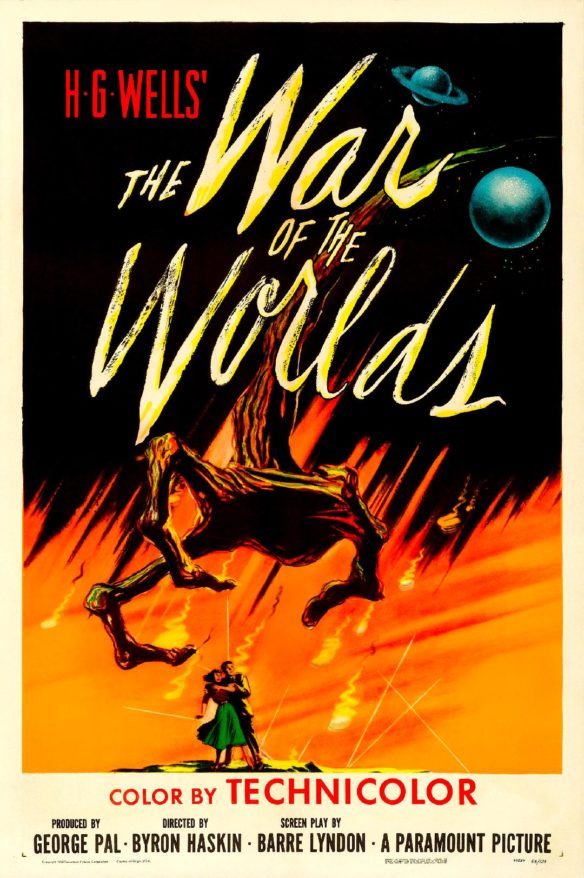 (11) TODAY'S BIRTHDAYS.
[Compiled by Cat Eldridge.]
Born July 29, 1876 – Maria Ouspenskaya. In the Forties, she did a run of pulp films, to wit The Wolf Man, Frankenstein Meets the Wolf Man and Tarzan and the Amazons. A decade or so earlier, she was in the fantasy film Beyond Tomorrow. (Died 1949.)
Born July 29, 1888 – Farnsworth Wright. Editor of Weird Tales. He regularly published Smith, Lovecraft and Howard, and even Hamilton. He's also noteworthy for starting the commercial careers of three noteworthy fantasy artists — Bok, Brundage and Finlay. He's been nominated for three Retro Hugos to date. (Died 1940.)
Born July 29, 1927 – Jean E. Karl. She founded Atheneum Children's Books, and she edited Ursula K Le Guin's Earthsea sequence and Susan Cooper's The Dark Is Rising sequence. As an author, she wrote three genre novels, Strange Tomorrow, Beloved Benjamin Is Waiting and But We Are Not of Earth, and a reasonable amount of short fiction, all of which is In the Clordian Sweep series. Nine of those stories are in The Turning Point collection. (Died 2000.)
Born July 29, 1941 – David Warner, 80. Being Lysander in that A Midsummer Night's Dream was his first genre role. I'm going to do just highlights after that as he's got far too extensive a genre history to list everything. So he's been A Most Delightful Evil in Time Bandits, Jack the Ripper in Time After Time, Ed Dillinger / Sark In Tron, Father in The Company of Wolves, Chancellor Gorkon in Star Trek VI: The Undiscovered Country, The Creature in Frankenstein, voice of Ra's al Ghul on Batman: The Animated Series and Abraham Van Helsing on Penny Dreadful.
Born July 29, 1955 – Dave Stevens. American illustrator and comics artist. He created The Rocketeer comic book and film character. It's worth noting that he assisted Russ Manning on the Star Wars newspaper strip and worked on the storyboards for Raiders of the Lost Ark. The Rocketeer film was nominated for a Hugo at MagiCon which was the year Terminator 2: Judgment Day won. (Died 2008.)
Born July 29, 1982 – Dominic Burgess, 49. His first genre roles are sixteen years back as a cop in Batman Begins, and as Agorax in the Ninth Doctor story, "Bad Wolf". A decade later, he gets his first recurring role as Ember in The Magicans. He's had roles in Marvel's Agents of S.H.I.E.L.D., The Leftovers, The Good Place, Teen Wolf, The Flash, Supernatural, American Horror Story: Apocalypse and Picard.
(12) COMICS SECTION.
Half Full has one of Charlotte's forgotten web messages.
Crankshaft has a garden so overflowing with zucchini it reminds somebody of a Star Trek reference.
(13) THIS IS HILARIOUS. I had never seen The Core (2003) before today when I flicked on Pluto TV in time to watch the scene where they land the Space Shuttle in the Los Angeles River (!!!) This was hilarious. The best thing since the Galaxy Quest landed in the convention center parking lot.
And it turns out there's a whole oral history post of filmmakers telling how the scene was created – visual effects, models, water imagery, etc., in "'That will not work, Houston, we got bridges every few 100 yards'" at Befores & Afters. You can watch the scene here:
(14) BUSTED. In the latest Rite Gud podcast Raquel S. Benedict says "Genre Busting Makes Me Feel Good".
Genre is safe. Genre is comfortable. Genre tells us, as readers, what to expect. As writers, genre gives us guidelines to follow, which can make it a lot easier to plan a story: put the villain monologue here, put the meet cute there, tragically kill the protagonist's mentor in this part of the story. But do we rely on genre conventions too much? Can genre hold us back? Is genre busting good? In this episode of Rite Gud, we are joined by writer and designer Matt Maxwell.
(15) WELL… In "Playing Favorites With Favorites, or, What We Talk About When We Talk About Our Favorite Books" at Tor.com, Molly Templeton explores the complex experience of trying to answer an icebreaker question.
What's your favorite book?

Maybe there are people for whom this isn't a loaded question. I'm not sure I've met any of them. "Favorite" is a freeze-up word, a demand impossible to meet. Picking just one? Are you serious? But there are 17 books from just last year that are my favorites!

The thing about this question, though, is that it isn't entirely about the answer. It's also about what the answer seems to say—the shorthand inherent in talking about books, and who reads what, and what we get out of and return to in the ones we hold closest to our hearts. If someone tells you their favorite book is The Catcher in the Rye, you are likely to draw some conclusions about them. Same goes for someone who names The Princess Bride, or The Lord of the Rings. But what if they say A Tale for the Time Being or Firebreak or The Summer Prince? Does the answer still mean much if you don't recognize the book?
(16) YOU'RE HIRED. Gawker is back, as the New York Times notes in "Gawker: The Return", and which I report here because I love the new editor's modest resume:
…In her editor's note on Wednesday, Ms. Finnegan wrote that when approached to lead the site last year, she had said, "Absolutely no way in hell."

A second approach in January won her over. Ms. Finnegan hired a team of 12, mostly women, including four contributing writers.

"I suppose my selling points as a potential editor in chief of Gawker were that I had previously worked at Gawker and Bustle and was unemployed," Ms. Finnegan wrote. "I was also willing to do it, which not many people can say."
(17) MOD ARRIVES AT ISS. [Item by Mike Kennedy.] The Russian module, Nauka, has completed its trip to the International Space Station, though there are still nearly a dozen (previously planned) spacewalks needed to put it into service. You may recall that Nauka initially had problems completing engine burns necessary to match orbits with the ISS. "Russian lab module docks with space station after 8-day trip" at Yahoo!
The 20-metric-ton (22-ton) Nauka module, also called the Multipurpose Laboratory Module, docked with the orbiting outpost in an automatic mode after a long journey and a series of maneuvers. Russia's space agency, Roscosmos, confirmed the module's contact with the International Space Station at 13:29 GMT.

The launch of Nauka, which is intended to provide more room for scientific experiments and space for the crew, had been repeatedly delayed because of technical problems. It was initially scheduled to go up in 2007.

In 2013, experts found contamination in its fuel system, resulting in a long and costly replacement. Other Nauka systems also underwent modernization or repairs.

Nauka became the first new module in the Russian segment of the station since 2010. On Monday, one of the older Russian modules, the Pirs spacewalking compartment, undocked from the Space Station to free up room for the new module….

The International Space Station is currently operated by NASA astronauts Mark Vande Hei, Shane Kimbrough and Megan McArthur; Oleg Novitsky and Pyotr Dubrov of Russia's Roscosmos space corporation; Japan Aerospace Exploration Agency astronaut Akihiko Hoshide and European Space Agency astronaut Thomas Pesquet.

In 1998, Russia launched the station's first module, Zarya, which was followed in 2000 by another big module, Zvezda, and three smaller modules in the following years. The last of them, Rassvet, arrived at the station in 2010.
(18) CREDIT WHERE DUE. There a whole internet industry devoted to identifying movie continuity and set decoration goofs. But sometimes filmmakers get it right! Yahoo! lists "34 Super Small Details In The 'Back To The Future' Trilogy That Are Smarter Than All Of Us".
13. The clock tower's damage is consistent.

At the beginning of Back to the Future (1985), there's no damage on the clocktower ledge. When Marty comes back to 1985 at the end, you can see the damage from when Doc was up there to send him back in 1955. from MovieDetails

14. And it's still broken in 2015.

In Back To The Future 2, the ledge on the clock tower that Doc broke in Back To The Future is still broken from MovieDetails

15. Oh, and that guy Marty's talking to? He's the mechanic in 1955!!!

In Back to the Future Part II (1989), the elderly man raising money to save the clock tower in 2015 (who also inadvertently gives Marty the idea to buy the Sports Almanac) is the mechanic who removed the horse manure from Biff's car in 1955. from MovieDetails

The mechanic is played by Charles Fleischer, who voices Roger Rabbit. Who Framed Roger Rabbit is another movie directed by Robert Zemeckis.
(19) ASSIMILATE THIS. Nature reports "Massive DNA 'Borg' Structures Perplex Scientists":
The Borg have landed — or, at least, researchers have discovered their counterparts here on Earth. Scientists analysing samples from muddy sites in the western United States have found unusual DNA structures that seem to scavenge and 'assimilate' genes from microorganisms in their environment, much like the fictional Borg — aliens in Star Trek that assimilate the knowledge and technology of other species. These extra-long DNA strands join a diverse collection of genetic structures — including circular plasmids — known as extrachromosomal elements (ECEs). Most microbes have one or two chromosomes that encode their genetic blueprint. But they can host, and often share between them, many distinct ECEs. These carry non-essential but useful genes. Borgs are a previously unknown, unique and "absolutely fascinating" type of ECE, says Jill Banfield, a geomicrobiologist at the University of California, Berkeley. She and her colleagues described the Borgs' discovery earlier this month. month (B. Al-Shayeb et al. Preprint at bioRxiv https://doi.org/gnsb; 2021).
(20) VIDEO OF THE DAY. In "Loki Pitch Meeting" on Screen Rant, Ryan George, in a spoiler-packed episode, says there's at least a half hour of talking in every episode (like the architect scene in The Matrix) and people who think Loki in a multiverse is a spoiler should avoid the subtitle of Doctor Strange 2: In The Multiverse Of Madness."
[Thanks to Cat Eldridge, Mike Kennedy, Andrew Porter, Petréa Mitchell, Rob Thornton, StephenfromOttawa, SF Concatenation's Jonathan Cowie, Martin Morse Wooster, JJ, Michael Toman, and John King Tarpinian for some of these stories. Title credit belongs to contributing editor of the day Patrick Morris Miller.]