A tangible way to thank Francis Hamit for his many Loncon 3 posts and photo galleries – and get to read some entertaining stories – is to purchase one of his Civil War novels or "security procedurals."
And the most fitting transition between these topics would be Hamit's short story "The Tragedy of the Goats" (Amazon Kindle, $2.99), which takes place at a science fiction convention where the committee's head of security and hotel relations tries to keep everybody safe as problems arise with hotel management, evangelicals, and his own checkered past. It's a long weekend.
I first came up with the term "security procedural" to describe Sunday In The Park With George  (Amazon Kindle, $2.99), one of Hamit's stories that illustrates in a dramatic way the variety of threats and situations handled by professional security services.
A different type of security force – the guards at a nuclear power plant – are among the main characters in Hamit's novel The Meltdown (Amazon Kindle, $3.99).
He also has published two Civil War espionage novels.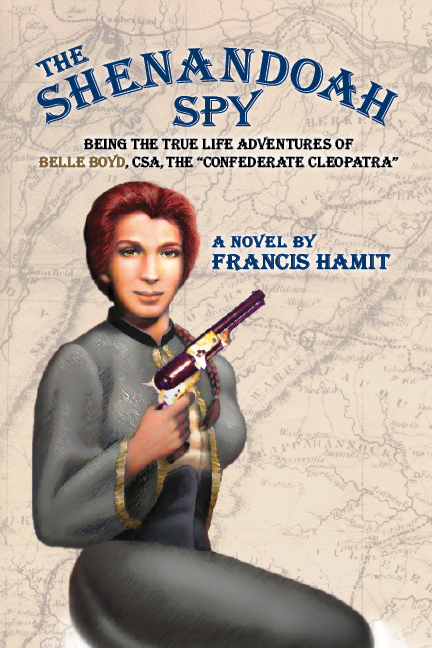 The Shenandoah Spy (Amazon Kindle, $3.99) is based on the true story of Belle Boyd, a young woman who became one of the most famous personalities of the U.S. Civil War. A scout and spy for Turner Ashby's 7th Virginia Cavalry, she was instrumental in the success of Stonewall Jackson's famous Valley Campaign of 1862. At the Battle of Front Royal on May 23, 1862, Belle ran across the battlefield under fire to deliver her vital intelligence. She became the first woman in American history to be commissioned an Army officer.
A novel based on the life of a second female Confederate spy, The Queen of Washington (Amazon Kindle, $3.99), shows how the Confederate Secret Service gained one of its most effective agents, Rose Greenhow.
I've enjoyed all these stories and as pitchmen say – they're priced to move!