By Steve Vertlieb: After interviewing William Shatner for the British magazine L'Incroyable Cinema during the torrid Summer of 1969 at "The Playhouse In The Park," just outside of Philadelphia, while Star Trek was still in the final days of its original network run on NBC, my old friend Allan Asherman, who joined my brother Erwin and I for this once-in-a-lifetime meeting with Captain James Tiberius Kirk, astutely commented that I had now met and befriended all three of our legendary boyhood "Captains," which included Jim Kirk (William Shatner), Flash Gordon/Buck Rogers (Larry "Buster" Crabbe), and Buzz Corry (Edward Kemmer), Commander of the Space Patrol. It's marvelous how an ordinary life can include real life friendships with childhood heroes.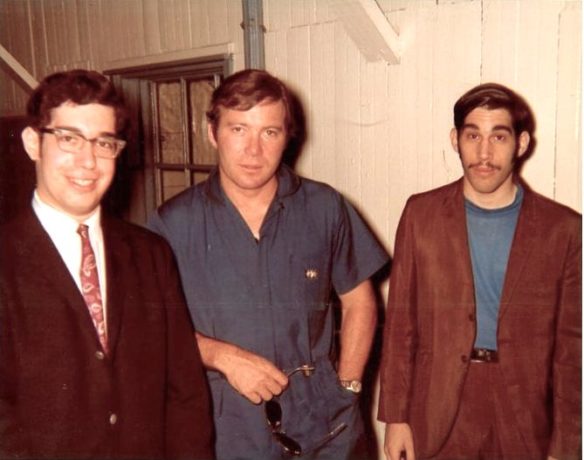 Our interview with the beloved William Shatner for this Star Trek-themed issue is perhaps the first fan interview with Shatner ever published. My printed conversation with the iconic actor was conducted in July, 1969, while Star Trek was still airing Thursday nights in re-runs over the NBC television network. I gave Erwin and Allan a credit in the original piece. However, I wrote most of the questions for the actor, and conducted ninety percent of the in person interview.
The interview would be re-published three years later by America's first and only bi-weekly "Monster Movie" tabloid, The Monster Times for their second issue in 1972, and inserted into Allan Asherman's landmark book The Star Trek Compendium shortly after that. To reflect the transitory name value of a more established writer in those later publications, my original byline was altered in order to more prominently favor Allan's deservedly popular reputation. He maintained that perception when he re-published the interview yet again in his own book, The Star Trek Compendium a few years later.
Pictured here is that iconic third issue of England's legendary Sci-Fi/Fantasy/Horror fanzine, L'Incroyable Cinema Magazine, from 1969, published and edited by the late Harry Nadler and featuring a special Star Trek cover by iconic artist Eddie Jones.
Also pictured is the cover for The Monster Times 1972 Star Trek issue featuring my published 1969 interview with the actor.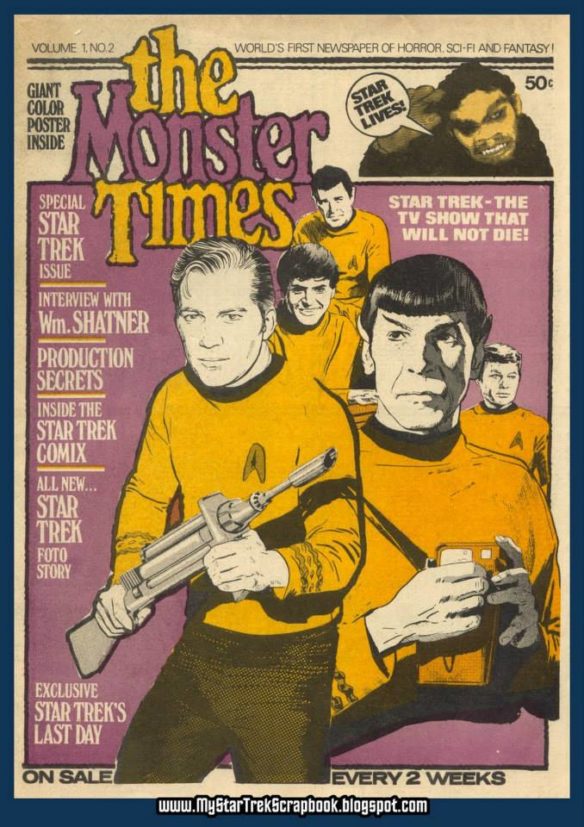 I arranged for the interview when Shatner appeared at "The Playhouse in the Park" in a production of "There's A Girl In My Soup," co- starring Jill Hayworth. We spent an hour with Captain Kirk in his dressing room. When the interview ended, Bill invited the three of us to come and see the show. When the performance ended and Bill was preparing to leave the stage, he turned once more to his youthful interviewers, seated in the crowded audience, and waved a very personal goodbye. I was deeply touched by his most gracious gesture.
Born March 22, 1931, William Shatner continues to remain eternally young. Wishing the most beloved star ship captain in the universe a joyous Happy Birthday of interplanetary proportions.