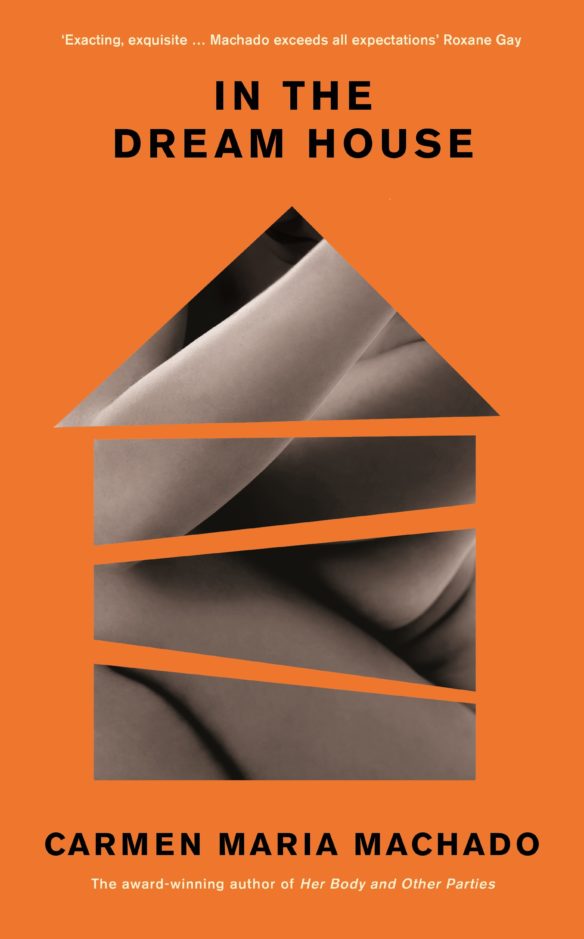 Carmen Maria Machado's nonfiction work about domestic abuse, In the Dream House: A Memoir, has won the Rathbones Folio Prize 2021, given "to celebrate the best literature of our time, regardless of form." The winner receives a £30,000 prize.
Machado is already well-known to sff readers for the acclaimed collection Her Body and Other Parties, winner of the Shirley Jackson and William L. Crawford Awards, and finalist for the World Fantasy Award.
Machado also has been a finalist for the National Book Award and the winner of the Bard Fiction Prize, the Lambda Literary Award for Lesbian Fiction, the Lambda Literary Award for LGBTQ Nonfiction, and the National Book Critics Circle's John Leonard Prize.
The Rathbone Folio Prize 2021 press release said this about the award-winner:
Carmen Maria Machado's In The Dream House is a breathtakingly inventive, unflinchingly honest examination of domestic abuse in a female relationship, in which Machado breaks down the idea of what the memoir form can do and be – and bravely approaches a subject for which literary treatment has been extremely rare.

Roger Robinson said: "Carmen Maria Machado documents, in great detail, the descent of lives into obsessiveness, possession and, eventually, abuse amongst the queer community in which this is not often documented in literature. This already makes this book substantial. But it is its challenging of memoir form that is even more impressive. Machado breaks it down into short, sharp vignettes, written in impeccable prose, and mixes up the timeline. As the reader, In the Dream House gives me a feeling of traumatic fragmentation, so you have that constant tension as to what might be revealed next, like a veritable house of horror ride."

Sinéad Gleeson said: "Carmen Maria Machado's In the Dream House is an exceptional, important book. It takes everything a reader expects from a memoir, and upends and deconstructs it, playing with the possibilities of the form. Machado explores queerness, domestic violence and bodies in a multi-genre masterpiece, told in taut, stunning prose."

Jon McGregor said: "In the Dream House is a compelling memoir, a striking piece of storytelling, and a work of art. This is my story, Carmen Maria Machado tells us, and it needs to be heard. I loved the way she moves through a range of forms in order to view the story from different angles, using language to hold a hidden experience up to the light. In the Dream House has changed me – expanded me – as a reader and a person, and I'm not sure how much more we can ask of the books that we choose to celebrate. I'm honoured to play a part in awarding this book the Rathbones Folio Prize 2021."
Machado's acceptance speech is in the following video: