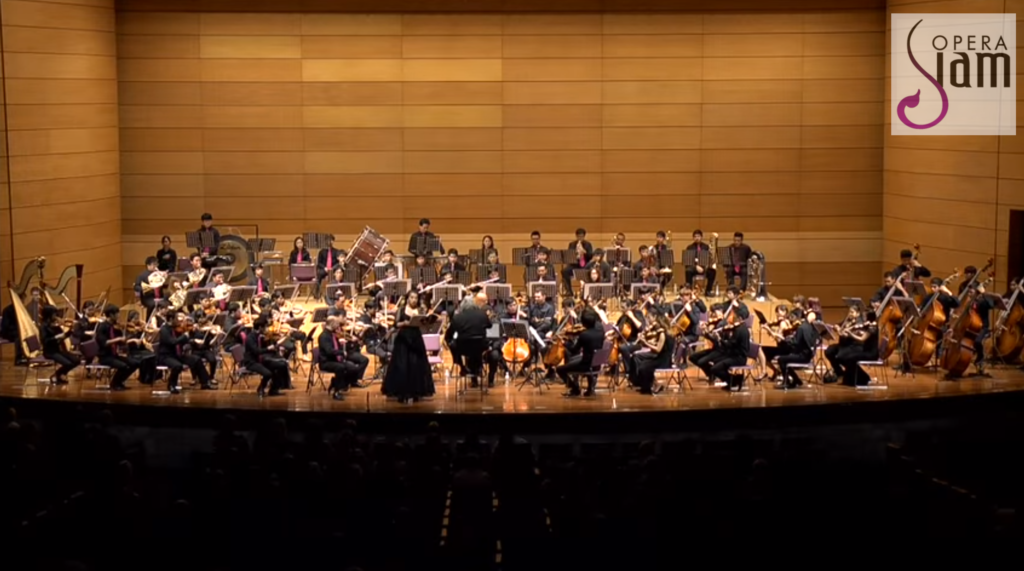 The Siam Sinfonietta's Somtow Sucharitkul tells how to view archival recordings of their performances free online.
Since our concerts are all postponed for a while, I've thought up a way to continue to bring classical music into the homes of our friends who are self-quarantined or otherwise unable to go out much while the crisis is going on. We've opened up our archive of thousands of hours of twenty years of concerts and created a 24/7 online TV station, OperaSiamTV.com.

We're putting up something new every day at 8 pm our time, and rerunning it at times appropriate for our friends in other time zones. One of the concerts we're sharing is our 2018 "Star Wars" concert where our kids played music from every "Star Wars" film that had appeared up to that time. The concert will be streamed at 8 p.m. Thai Time on Tuesday, then 12 a.m., 8 a.m. and 12 p.m. on Wednesday — I THINK there's a 14 hour difference so it would be 6 a.m., 10 a.m., 6 p.m. and 10 p.m. on Tuesday for our friends in L.A. So — do let people know about it.

We do "scheduled" program 4 times a day (sometimes 3 if it's a lengthy opera) and the rest of the time we play a selection of pieces from our archive on a rotating roster. Lot of cool stuff on this week — The Rite of Spring for instance. I'll send you a note whenever I program something of interest to the SF community, like a fantasy-oriented opera.
Read more about Somtow's Star Wars concert here.