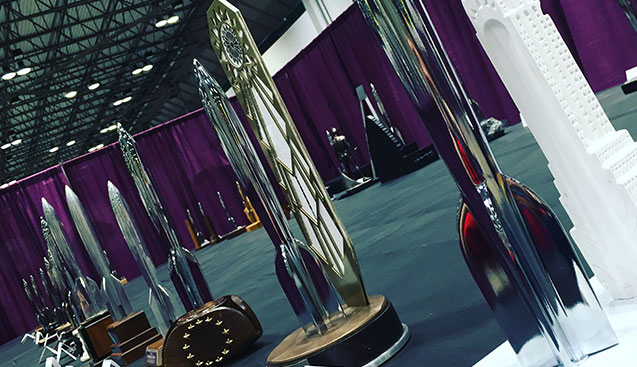 Just ten days before the January 31 deadline for people to join and be eligible to nominate for the 2023 Hugo Awards, the Chengdu Worldcon announced it finally had the capability to take credit card payments for memberships. Now that the convention has enjoyed that rush of business, the question is when will the members be able to start voting?
Dave McCarty, co-department head for the Hugo Awards, told the audience at Smofcon 38's Chengdu Worldcon Presentation that "Regarding Hugo voting… there should be an email blast going out to people with all the information about nominating and your information about logging into the website. That should go out slightly before the website opens up for people to nominate, so that should be sometime in mid-January."
Of course, that date has come and gone. Indeed, up til now, members have not received any email contact from the committee since they won the site selection vote.
And although there's no sign this is likely to happen, if online voting opened tomorrow it would already be starting later than it has any time in the past 15 years.
| | | |
| --- | --- | --- |
| Year | Worldcon | Online Nominations Available |
| 2022 | Chicon 8 | Jan 16 2022 |
| 2021 | DisCon III | Jan 26 2021 |
| 2020 | CoNZealand | Jan 5 2020 |
| 2019 | Dublin 2019 | Jan 10 2019 |
| 2018 | Worldcon 76 | Feb 3 2018 |
| 2017 | Worldcon 75 | Jan 9 2017 |
| 2016 | MidAmeriCon II | Jan 28 2016 |
| 2015 | Sasquan | Jan 16 2015 |
| 2014 | Loncon 3 | Jan 8 2014 |
| 2013 | LoneStarCon 3 | Jan 28 2013 |
| 2012 | Chicon 7 | Jan 3 2012 |
| 2011 | Renovation | Jan 3 2011 |
| 2010 | Aussiecon 4 | Jan 1 2010 |
| 2009 | Anticipation | Jan 18 2009 |
| 2008 | Denvention 3 | Jan 3 2008 |