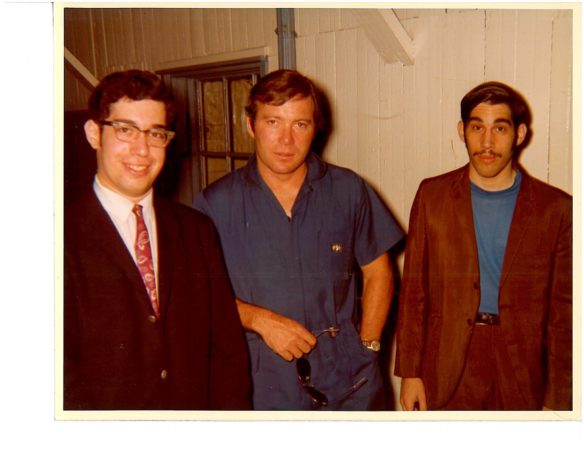 By Steve Vertlieb: I interviewed William Shatner for British magazine L'Incroyable Cinema in the Summer of 1969 at The Playhouse In The Park whilst Star Trek was still in the final days of its original network run on NBC.
My old friend Allan Asherman, who joined my brother Erwin and I for this once-in-a-lifetime meeting with Captain James Tiberius Kirk, astutely commented that I had now met all three of our legendary boyhood "Captains," which included Jim Kirk (William Shatner), Flash Gordon/Buck Rogers (Larry "Buster" Crabbe), and Buzz Corry (Edward Kemmer), Commander of The "Space Patrol." It's marvelous how an ordinary life can include real life friendships with childhood heroes.
William Shatner turns 90 years young on March 22nd. Wishing the most beloved star ship captain in the universe a joyous Happy 90th Birthday of interplanetary proportions.