By Carl Slaughter: (1) Herstory. Comic Books vs the World offers a Wonder Woman screen history.
(2) Fan produced trailer of the 2011 Wonder Woman pilot.
This 2011 Wonder Woman pilot stars Adrianne Palicki of the Agents of S.H.I.E.L.D. TV show.  It was produced by legendary TV producer David Kelly and starred Elizabeth Hurley as the villain.  This fan produced trailer takes a lot of liberties, adding scenes from other movies. NBC opted against a series.  ABC ordered a pilot for her S.H.I.E.L.D. character, "Marvel's Most Wanted," but decided against a series.  She will co-star along with Seth MacFarlane in the sci-fi comedy TV series The Orville.
(3) Adrianne Palicki in action.
(4) 1974 Wonder Woman pilot. Cathy Lee Crosby as Wonder Woman in 1974.  The Wonder Woman in this pilot is based on the mod era of the comic book, 1968-1972, dubbed the Marvelized version.  Ricardo Montalban plays the villain.  ABC decided against the series and later launched the Lynda Carter series, which is based on the traditional version.
(5) 1967 Wonder Woman pilot. "Who's Afraid of Diana Prince."  Designed as a straight comedy.  William Dozier, executive producer of the campy Batman series, the serious Green Hornet series, and the Dick Tracy live action series pilot, hoped to use this short to convince Warner Brothers to sign off on a full pilot.  "Wonder Woman.  Who knows she has the strength of Hercules, who knows she has the wisdom of Athena, who knows she has the speed of Mercury, and who thinks she has the beauty of Aphrodite."  The Hollywood Reporter described it as, "So bad it's a work of art."
(6) Casting. Before Israeli supermodel Gal Gadot was Wonder Woman, there was Australian supermodel Megan Gale as Wonder Woman.  Here are 2 links to stunning photos of Megan Gale as Wonder Woman and a background note about the Justice League big screen project.
"In January 2008, it was announced that she had been offered the part of Wonder Woman in the upcoming George Miller movie version of Justice League of America, before the project was put on hold and eventually cancelled…In January 2008, Gale announced her retirement from runway modelling after 15 years and walked the catwalk for the last time just weeks later at a David Jones winter collection launch in Sydney. Her final outfit was the Wonder Woman outfit she was to wear in the still-shelved film Justice League of America."  –  Wiki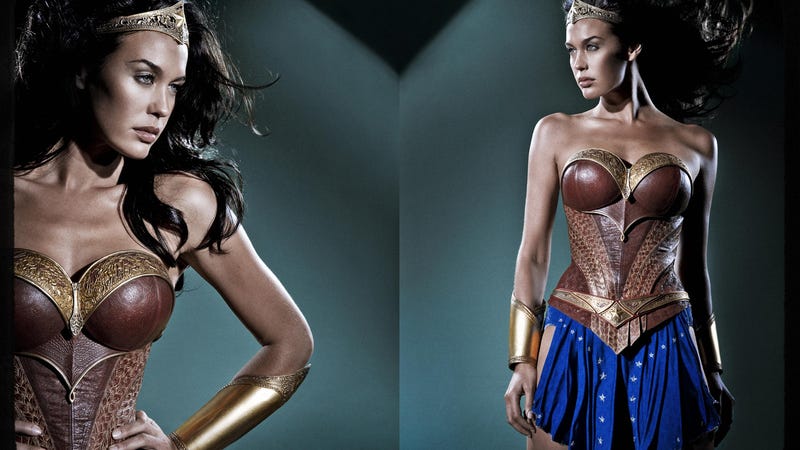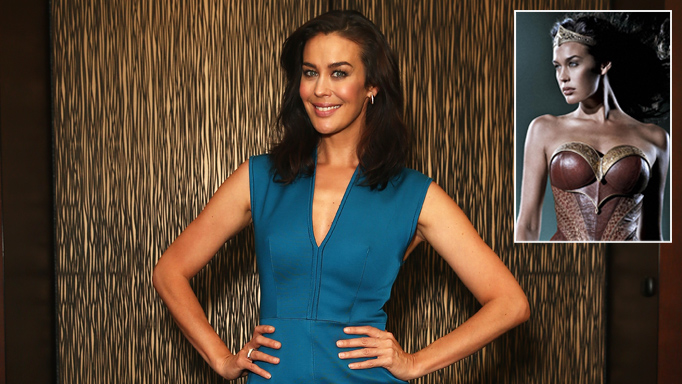 (7) They weren't Wonder Woman. Here are 9 actresses who almost played Wonder Woman.  OK, so 3 actresses played Wonder Woman in rejected pilots.  Plus 9 actresses who were cast but didn't film or who auditioned but were not cast or who threw their hat in the ring or whom a potential director favored.  Plus one television Wonder Woman and one movie Wonder Woman.  Plus animation versions.  That's a lot of Wonder Woman actresses.