2018 HUGO BASE. Sara Felix and Vincent Villafranca are collaborating to create the 2018 Hugo Award base.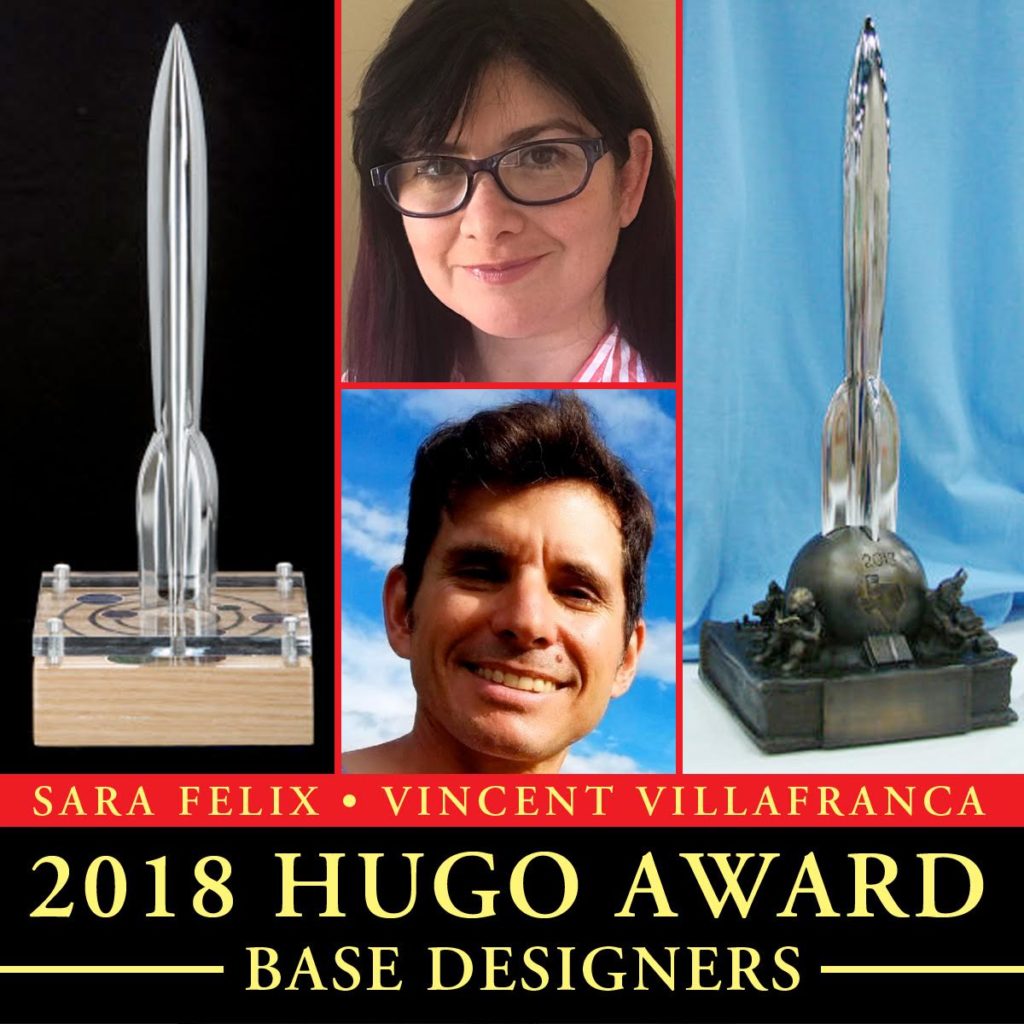 Each artist individually has created a past Hugo base.
Villafranca produced the iconic 2013 LoneStarCon 2 Hugo base. (And he designed the new World Fantasy Award trophy.)
Sara Felix of Austin, who is also the current president of the Association of Science Fiction and Fantasy Artists, created the 2016 MidAmeriCon II Hugo base.
1943 RETRO HUGO BASE. The 1943 Retrospective Hugo Award base is being created by con chair Kevin Roche.
[Thanks to JJ for the story.]