The 45th Annual Jack Williamson Lectureship, "Speculative Fiction: Never the Same Story Twice," hosted by Eastern New Mexico University, will be held April 7-9, with guest of honor Walter Jon Williams and emcee Connie Willis.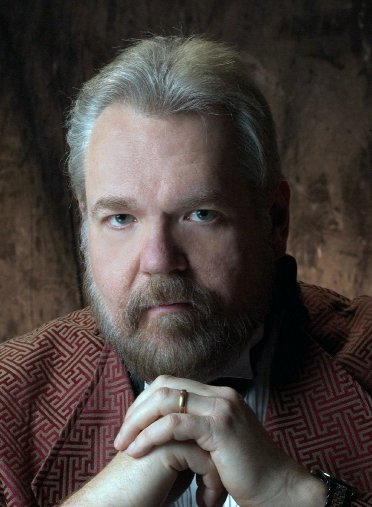 Walter Jon Williams is a Nebula Award Winner author of fiction in a range of genres. His work began in historical fiction with the Privateers & Gentlemen series and branched into science fiction with the Locus-nominated Hardwired, an influential novel in Cyberpunk. He has written exhaustively in a range of science fiction and fantasy genres, from his spacefaring Praxis novels to his Nebula award-winning Green Leopard Plague to his fantasy Quillifer novels. Walter views "science fiction as a kind of infinite playground in which I can move from one set of equipment to the next, from the slides to the monkey bars to the swings," which his incredibly versatile career demonstrates. We look forward to having Walter with us as our Guest of Honor and encourage you to join us in what promises to be an excellent event.
Connie Willis has been publishing science fiction and fantasy works for more than 50 years. After her first novel was published in 1982, she was able to quit her teaching job and become a full-time writer. She's won multiple Hugo, Nebula, and Locus awards, been inducted into the Science Fiction Hall of Fame, and named a Science Fiction and Fantasy Writers of America Grand Master. Themes in her works include time travel, romantic comedy, history, and Christmas – to name a few. Her 2016 novel Crosstalk was named one of the Best Books of the Year by NPR. Her most recent novel was Take a Look at the Five and Ten from Subterranean Press in 2020; The Road to Roswell will be coming out next from Random House.
The annual Jack Williamson Lectureship includes a luncheon with presentations by the guest of honor and toastmaster, readings by guest authors, time for book sales and signing, and panel discussions on a variety of science fiction and fantasy topics.
The lectureship, named for the prolific sff author and academic, was established by the university when Dr. Jack Williamson retired from his position as professor of English at Eastern New Mexico University in 1977. Ever since then writers, editors, artists and other speakers have gathered at ENMU every spring to share ideas, insights and their work with students, readers, viewers, creators, collectors and fans.
All events are open to the public and the luncheon is the only event that requires advance reservations and a fee. See the full agenda here.