By John Hertz: WOOF (Worldcon Order Of Faneditors) is the apa (amateur press association) whose distributions have been collated annually at the World Science Fiction Convention since 1976.
Apas were invented in the Amateur Journalism hobby (sometimes "ayjay" for short). NAPA the National Amateur Press Association was founded 1876 and is still ongoing.
Our first apa, FAPA the Fantasy Amateur Press Association, founded 1937, is also still ongoing.
We've had dozens of apas. They come and go, each with its own rules, customs, and jokes. Most of our apas have been quarterly or monthly. I'm in one that's weekly.
WOOF is one of many Bruce Pelz inventions.
The central and only officer of WOOF is the Official Editor. Some have held that position for years – Pelz himself, and Victoria Smith, to name two – but this too comes and goes.
The OE for WOOF in 2021 is Richard Lynch, who among much else won six Hugos with his wife Nicki for their fanzine Mimosa.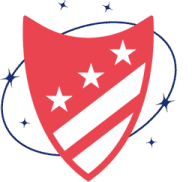 The Worldcon in 2021 – the 79th, gosh – will be at Washington, District of Columbia, United States of America, 15-19 December. You can see its Website here https://discon3.org. It's called Discon III, the third Worldcon held there.
The 2020 Worldcon, CoNZealand at Wellington, New Zealand, had to be virtual-only (except the Business Meeting.) WOOF was too.
DisCon III will be hybrid – virtual + in–person. WOOF in 2021 will too – electronic + paper.
Because the OE will only be attending the con for a few hours, he will only accept contributions via email. Send a PDF (Portable Document Format) file to him at: [email protected] Your contribution must reach him by 21 December.
Paper contributions can be given to me at the con. I'll arrange a box where they can be deposited; in the Hospitality Suite if there is one – look for my announcement in the con newsletter if there is one, and I'll try to make and put up fliers. You need provide only one copy; it should be suitable for scanning; I'll get at electronic mail somehow and send to the OE after the close of the con.
The OE will collate after the con and post the result at Bill Burns' Website https://efanzines.com. If you wish a paper copy, tell the OE with your electronic contribution, or tell me with your paper contribution; include your paper-mail address. I'll mail paper copies, anywhere in the world.
Why me – when I've never been in WOOF? Well, Lord Melbourne (William Lamb, 2nd Viscount Melbourne, 1779-1848), when told he was a pillar of the Church, said "I don't think I can be a pillar of the Church. I must be a buttress. I support it from outside."
My address and telephone number are public: 236 S. Coronado St., No. 409, Los Angeles, CA 90057, U.S.A.; (213)384-6622 (Pacific Time zone).