By John Hertz: We'll discuss two Classics of SF at MidAmeriCon II, one discussion each. You'll be welcome to join in.
I'm still with "A classic is an artwork that survives its time. After the currents which might hold it high have changed, it remains, and is seen to be worthwhile in itself."  If you have a better definition, bring it.
Each of these stories is well known, each in a different way. Each may be more interesting now than when first published.  Have you read them?  Have you re-read them?
Robert A. Heinlein
Between Planets (1951)
The author, from Missouri the show-me State, was masterly at showing us, not telling us. This, one of his "juveniles", Fantasy & Science Fiction called more mature than some "adult" SF.  When and how does Don Harvey come of age?  Why does the author show him washing dishes for a living — or who and what the dragon "Sir Isaac" really is?  Extra credit: could Isobel Costello be the hero?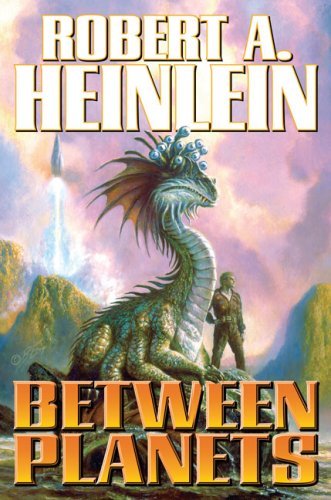 Robert L. Stevenson
"The Strange Case of Dr. Jekyll and Mr. Hyde" (1886)
Strange? Stevenson said it was strange.  Far outside our field people talk of Jekyll and Hyde.  The Victorian era, and timeless questions of human nature, together weave this tale.  What if a medical researcher like Jekyll could do what he did?  Who or what is Hyde?  The best guide I know is Vladimir Nabokov in his wonderful Lectures on Literature.