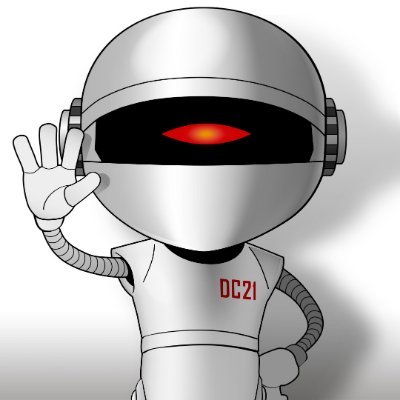 Two days ago a fan sent File 770 a link to the Associated Press story about Washington D.C. Mayor Muriel Bowser's announcement "DC to drop most indoor mask requirements next week" because they were under the impression it would impact the mask requirement of DisCon III. However, a closer reading of the AP story, as well as a review of the Mayor's press release on the DC.gov website, showed that private businesses can still require masks.
Masks will still be required, regardless of vaccination status, in the following circumstances:
Any private business that wants a mask requirement;
On public transport like buses and trains, inside train stations, in airports, and while in ride share vehicles;
Inside schools, childcare facilities, and libraries;
Congregate facilities, such as nursing homes/assisted living facilities, shelters, dorms/residences, and correctional facilities; and
In DC Government facilities where there is direct interaction between employees and the public (e.g., DMV service center; DHS service center, etc.).
File 770 contacted DisCon III to ask if there's any change in the 2021 Worldcon's requirements. The answer is, there is no change. Adam Beaton, DisCon III's Communication Division Head replied: "We're aware of DC's change in their mask mandate. At this time, we feel that maintaining our policy is the best course to make our members feel safe about attending."
And today DisCon III sent an all-members email with information about attending the convention that includes a concise summary of their Covid prevention policy. The convention begins December 15.
COVID POLICY in brief:
You must be vaccinated.
You must present proof of vaccination.
You must wear a mask.
If you cannot present suitable proof of vaccination (please see the covid-faq for what is suitable proof) at the con in December, you will not be allowed to attend the convention. There will be no exceptions to this. Please remember to bring proof and check twice (or more) that you have it with you!
You will also have to wear a mask which correctly covers your nose and mouth at all times when at the convention (other than in private hotel rooms or specified areas while eating). If you cannot do this, then you will not be allowed to attend the convention. There will be no exceptions to this.
As a reminder, being fully vaccinated means you must have received all required COVID vaccination doses no later than 14 days prior to the day you arrive at DisCon III to allow them to reach full efficacy before arrival. For people arriving on Wednesday, December 15th, that would be Wednesday, December 1st. The date of vaccination will be confirmed as part of the pre-reg check described below. This (date clarification) is a minor update on our previously stated policy.
The convention's complete Covid policy is here. There also is a Covid FAQ.
[Thanks to Chris Barkley for the story.]