Elmer Bernstein (Born: April 4, 1922 / Died: August 18, 2004)
By Steve Vertlieb: The so called "Golden Age" of Hollywood and Film was deeply scarred, forever changed and traumatized, as was the rest of the civilized world, by the advent of World War Two. Optimism died upon the bloody battlefields of Europe, as did the concepts of hope and romanticism, replaced irretrievably by a stark new realism born in films like William Wyler's The Best Years of Our Lives, scored by Hugo Friedhofer.
The first of the most important music modernists, however, in the post war era and "Silver Age" of film composers was Elmer Bernstein who would, had he lived, be turning one hundred years old on April 4th, 2022. Although he would subsequently prove himself as able as classic "Golden Age" composers of writing traditional big screen symphonic scores, with his gloriously triumphant music for Cecil B De Mille's 1956 extravaganza, The Ten Commandments.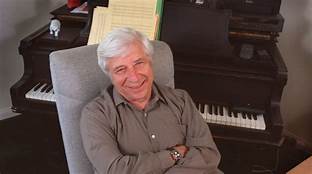 Bernstein at his heart and core was a deceptively minimalist composer whose work would dominate the soundtrack of "Music For The Movies" for some five decades. His repertoire encompassed panoramic Western themes, sensitive human dramas, and historic biblical epics, culminating with his exquisite Oscar nominated score for Far From Heaven in 2002.
From roughly 1952 until 2002, Elmer Bernstein dominated musical cinema as one of the most important and original composers in Hollywood history, as well as a fierce defender of composer's rights, often to the detriment of his own career.
His work, frequently based upon a literary renaissance of novels and screenplays by Tennessee Williams, James Jones, Clifford Odets, John O'Hara, , Garson Kanin, Harper Lee, Larry McMurtry, Irwin Shaw, and Eugene O'Neill, reflected deeply felt romantic yearning and sexual repression, expressing in musical imagery a new post war cinematic freedom in which emotional turmoil, and brooding intensity burned deeply within the context of often painfully descriptive characterization and psychological revelation
I was fortunate to have known the composer, through correspondence, for several decades. Here is a letter from 1976:
In 2000 I was both honored and privileged to present writer Dorothy Herrmann with a special "Laemmle" award at a film conference in Crystal City, Virginia in tribute to her father, Bernard Herrmann, for his life achievements in the art of scoring for motion pictures.
I was introduced to the audience by actresses Veronica Carlson and Yvonne Monlaur. Dorothy and her two nephews joined me on stage to accept the award. It was quite a remarkable moment.
Distinguished composer and friend Elmer Bernstein commented on this unique opportunity in a letter during which he reflected that, in his opinion, Bernard Herrmann and Miklos Rozsa were the two single greatest practitioners in the craft of scoring music for the movies in the long history of that singular artistry…an opinion that I continue to share with the late, wonderful composer.
What follows, in my opinion and preference, are some of his most delicately woven, profoundly enduring works for the screen…
1. TO KILL A MOCKINGBIRD (1962) – The gentle spell of adolescent innocence and discovery weaves its fragile eloquence upon a tapestry of childhood awakening in some of Elmer Bernstein's sweetest, most utterly poignant melodies.
2. THE MAGNIFICENT SEVEN (1960) – Among the most electrifying themes in cinema history, this glorious, unforgettable main title music is joyfully familiar to virtually everyone with ears to hear.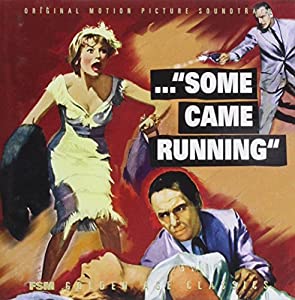 3. SOME CAME RUNNING (1958) – Searingly sensitive, this haunting tale of loneliness and heartbreak is achingly expressed in some of the composer's most beautiful themes and melodies.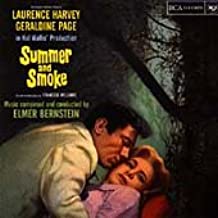 4. SUMMER AND SMOKE (1961) – The smoldering passion of repressed sexuality and frustration has rarely been communicated more eloquently than within its torturous rhapsodic sensuality and emotional despair.
5. FROM THE TERRACE (1960) – Bernstein's exquisite romanticism was never realized more hauntingly than in his lavish, tender melodies for this embittered tale of yearning and forbidden desire.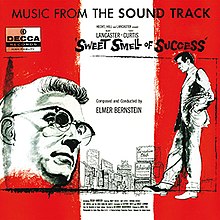 6. SWEET SMELL OF SUCCESS (1957) – The ruthless cynicism of J.J. Hunsecker brutally expressed in violent jazz motifs.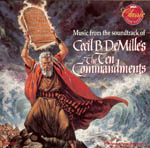 7. THE TEN COMMANDMENTS (1956) – Joyous themes transport Hebrew enslavement into the windswept corridors of freedom, self-awareness, redemption and discovery.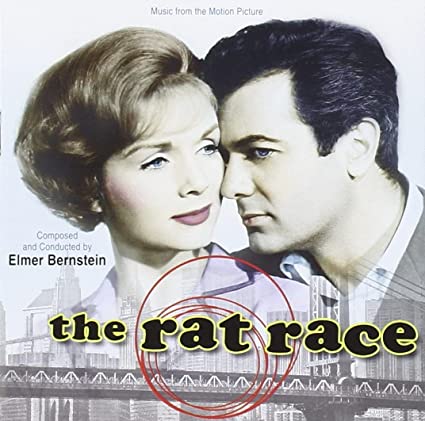 8. THE RAT RACE (1960) – Driving jazz themes and an inherent yearning for survival drive this musical quest within the cesspool of civilized depravity.
9. THE SONS OF KATIE ELDER (1965) – An exhilarating main title theme sets the stage for joyous Western expansion and ruggedly masculine adventure.
10. LOVE WITH THE PROPER STRANGER (1961) – Aching loneliness adrift in the callous pomposity of inner-city dwelling finds hope and promise in one of the composer's loveliest portrayals of love and romantic redemption.
11. THE VIEW FROM POMPEY'S HEAD (1955) – Brooding racism finds a home in one Bernstein's most torrid preludes and scores.
12. THE COMMANCHEROS (1961) – Rousing adventure joyously proclaimed by yet another sweeping Western theme by the incomparable Elmer Bernstein.
---
Reprinted by permission of Film Music Review. Comments regarding this article can be sent to: Film Music Review.