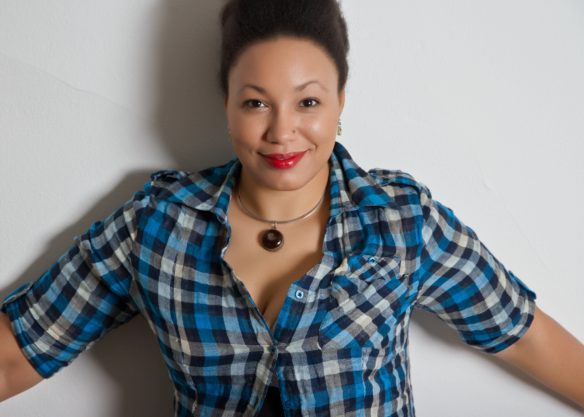 [Introduction: Melanie Stormm continues her humorous series of posts about the misdirected emails she's been getting. Stormm is a multiracial writer who writes fiction, poetry, and audio theatre. Her novella, Last Poet of Wyrld's End is available through Candlemark & Gleam. She is currently the editor at the SPECk, a monthly publication on speculative poetry by the SFPA. Find her in her virtual home at coldwildeyes.com. Wipe your feet before entering.]
BUILD YOUR SOCIAL MEDIA FOLLOWING WITH ONE EASY CLICK
Hello All, Melanie here!
Which paragon of literary greatness was it who said that "the secret to writing a masterpiece is crafting the perfect tweet?" Anyway, I'm sure that if you're struggling to get your pages written that spending a little more time scrolling through Discord will totally help.
Without further ado… (Because I have to go check my server.)
---
Subject: ACTIVATE EMERGENCY WRITING PROTOCOLS!!!!!!
Dear Gladys,
THIS IS NOT A DRILL!!! My boyfriend, you know, the author of award-submitted fantasy novel, Broken Tides, Tod Boadkins, has informed me that he has now hit 10,000 words in his new second novel!!!
I know that I've spent the last several weeks working on my Research Hole and then there was that week that I had to spend re-filling the research hole so that my neighbors stopped falling into it, and then I spent another week learning hand thrown pottery so that I know what kinds of dishes my main character will eat on before she completely leaves civilization behind to begin on her epic quest, but I am going to have to cut my research time short and GET WRITING!!!!!! It's time to work on real pages, Gladys!!!!
This means I am now activating the EMERGENCY WRITING PROTOCOLS that I emailed to you four years ago when I was still working on all that True Blood fan fiction!!!! I hope you remember what those protocols were, Gladys, because I sure don't. Obviously you need to drop everything you're doing and get ready for my emails because I'm going to give you up to the minute updates on my writing.
BTW, the publisher of my boyfriend, the author of the award-submitted fantasy, Broken Tides, Tod Boadkins, has recently submitted his novel for a bunch of various book awards such as the prestigious New Hampshire Book Award for Men With Red Hair and he could very soon become an acclaimed and award winning author.
Being that we are a POWER COUPLE this could mean very positive things for me, Galdys. If his novel wins this award, that means the media machine is going to get rolling!!!!! Many new people are going to want to know about Tod Boadkins' love life and what inspired him to write Broken Tides and, while I know that he says that it was Fafhrd and the Gray Mouser and a D&D campaign he played with his brother, you and I both know that he really was inspired to write Broken Tides because he knew somehow that he was going to meet ME.
As his MUSE people are going to want to know lots of things about me and that means that MY WRITING SHIP IS COMING IN!!!!1! It is ti,me for me to GET THIS BOOK WRITTEN so that I can capitalize on all the press that will be coming my way and use it to launch myself into being the NEXT BIG EPIC FANTASY WRITER BY THIS DECEMBER!!!!!
I have called out of work for the next week, filled my bedroom with cans of chef boyardee and Tryxy has brought up the microwave and installed it under my laptop so that I can crack my knuckles and fire up the creative engines!!!!
I just have two things I have to take care of before I can start writing!!!
One is that I need to set up a new social media account so that all my new-found fans will know how to find me and fall in love with my online presence.
The other thing I have to do is find a way to get this family of catbirds out of my house. They've taken up residence in the corner of my bedroom where I also keep the router and every time I approach them with a broom, they threaten to nip my connection cable with their powerful little razor-beaks!!!
Gladys, can you bring me some catbird pellets that are loaded with tranquilizers???? Also, do you have any recommendations for social media???
Gotta go!! The catbirds have started a war with my hair curlers and there's pink foam EVERYWHERE.
xox,
X
P.S. PAGES BY TONIGHT, GLADYS!!!!! I'LL WANT FEEDBACK SO THAT I CAN PROP UP MY SOUL AND FEEL LIKE I'M NOT POURING A TON OF WORK AND ENERGY INTO A VOID OF WORDS THAT WILL NEVER LEAVE MY HARD DRIVE AND SEE THE LIGHT OF DAY BUT WHO WANTS TO BE CANDID IN TIMES LIKE THESE
---
Subject: Facebook is DEAD
Dear Gladys,
Just so you know, don't recommend Facebook. Facebook is no good. If it was going to make me a famouswriter , it would have worked by now.
I have been hitting like and angry faces on people's posts for YEARS now while also posting dimly lit pictures of my lunch and that platform is DEAD DEAD DEAD for authors!!!! You'd think I would have at LEAST a million followers by now, but NO!!!!
Mark Zuckerberg is SURPRESSING MY CREATIVITY!!!! I put a lot of work into my likes!!!!
xox,
X
---
Subject: THROW AWAY THE KEYS!!!!
Dear Gladys,
I am VERY COMMITTED to my emergency writing protocol!!!! All of the writing greats that I've read on twitter have said that you have to give yourself no other choice but to write and CUT THE LIFELINE!!!!! WELL I'M DOING IT!!!!!
I have just locked myself into my room with seven master locks on my door and inserted the keys into an envelope which I subsequently addressed to you. Then, when I saw the mailman coming up the driveway, I hurled the envelope out the window but since I've been pounding all that clay to make my hand thrown pottery and digging out my research hole, it turns out my arms are quite a bit stronger than they were last week and I may or may not have thrown it too hard. Anyway, the mailman got a bloody nose, swore a lot, and waved his middle finger around in the air, but I'm pretty sure that's just because people have been switching to FedEx.
Anyhoo, Gladys, once he picked up my envelope and crammed it into his back pocket, I realized that I FORGOT TO PUT ON MY POSTAGE!!!!!
When you get the letter could you please pay the postman???? I don't want the Cradensburg postal workers to resent me!!! It could create a scandal and, as you know, I'm a fast-rising public figure now!!!!! I know it's very controversial right now, but I support the United States Post Office!!!!! I have a brand that takes a STAND.
By the way, I found THE PERFECT SOCIAL MEDIA PLATFORM. As you know, all of the other social media platforms already have the world's most popular science fiction and fantasy authors on them so people are sure to be interested in the social media account of a fantasy author they've never heard of so long as it's ON A NEW PLATFORM THEY'VE NEVER HEARD OF EITHER.
That's how they know the writer is innovative!!!
I've chosen this little known platform that's loosely based on Twitter except that it was invented by an entomologist and is called BUG'GR!
I would have started a twitter account but it has a bird on it and with this posse of angry catbirds eyeing my every move, I didn't want to start something I couldn't finish but BUG'GR has a BUG on it and I noticed the catbirds are calmer when they see the little red bug icons crawling around my screen. It's a gift that keeps on giving.
Anyhoo, this is going to be AMAZING. On BUG'GR you send out little MITES!!! isn't that adorable?? They took the word "message" and "bite" and smushed them together to create a clever little portmanteau. Right now they only have twelve people with accounts, but I noticed that NONE of them are epic fantasy writers!!!!
Gotta go, Gladys!!!! I have to craft my first mite and send little mites out to my new readers and let them know I'm about to write a NOVEL!!!!!!!
This is really going to motivate me to get this novel written!!!!!!
xox,
X
P.S. This platform is really novel, I think they really have their finger on the pulse of human desire. EVERYONE WANTS MITES!!!! How could you resist???? Bring on the followers!!!! But on BUG'GR they're called DRONES. Adorable, right?????
---
Subject: EMAIL FROM THE CEO!!!!!!1
Dear Gladys,
Well, my efforts at building a social media audience are already paying off!!!! I still don't have any drones but that's about to change at any minute because I got a PERSONAL letter from the CEO of BUG'GR thanking me for setting up an account.
He says the following:
Hello [Name: Writer X],

I'm the CEO of BUG'GR and I would like to reach out personally and thank you for joining our emerging social media program. I think you'll find BUG'GR is a place for quirky people who have interesting thoughts they want to share with the world.

When I was a kid I used to dream of the day when I would discover a way to merge my love of insects with my desire to help the world connect and BUG'GR is the marriage of those two passions.

While a lot about the direction our platform will take still has yet to be determined, you can help us determine what kind of platform you want BUG'GR to be. Together, we'll make this a success.

To our success,

Bubba Gary Grant Roy, Ph.D.

Founder and CEO of BUG'GR
ISN'T THAT GREAT, GLADYS???? I wonder how many other Bugs got a personal letter like this one? I'm betting not too many!!!! I really stand head and shoulders above the rest.
Speaking of head and shoulders, I've been scrolling through some of the mites the other bugs are sending out and I'm seeing very few heads and shoulders.
Maybe my next set of mites will be about how to angle your smartphone so that your pictures are of your face!!!!!
All my experience taking those dimly lit pictures of my lunch are really paying off!!!
Gotta go, Galdys, have to wipe the catbird poop off my microwave so I can nuke some beefaroni.
xox,
X
P.S. I know I haven't gotten any writing done yet but as soon as I get my first drone, I'm going to hit the ground running!!!!
---
Subject: I GOT MY FIRST DRONE!!!!!
Dear Gladys,
It's happened!!!!! I got my very first drone!!!!!
I was going to work on the first pages of my story but right now I think my time would be better spent if I just stared at my BUG'GR feed and waited for something to happen.
I definitely have a good feeling about this platform. I read on this blog about how to become famous on social media and boost your writing career and it said that you have to be vulnerable and, from what I can tell, the other bugs on this platform aren't afraid to be very very very vulnerable.
In fact, sometimes I think they're a LITTLE too vulnerable. Like, if this guy keeps waving around that pineapple like that without some protective clothing, he may get hurt.
Since I'm about to become a global sensation, I should probably start thinking about what my next mite will be. But first, all this success has given me an appetite and I should heat up some of my beefaroni.
BRB (that means be right back, Galdys)!!!
Okay, I'm back. The catbirds have gotten to the microwave cord and my attempts at heating up my beefaroni resulted in a small fire. I tried to warm the beefaroni on the small fire but then my bowl started to melt so I decided to just eat it cold.
BUT NOT BEFORE I FIGURED OUT WHAT MY NEXT MITE WILL BE!!!! A signature photo that is PURE inspiration!!!!
Look at that, Gladys!!! Isn't that perfect??? Totally sells the writer's life and SCREAMS NEXT BIG EPIC FANTASY WRITER!!!
It's like it could be a picture on Instagram!!!!! Pack your bags, it's time to hitch your wagon to a star!!!!!
xox,
X
P.S. Whatever did happen to that wagon, Gladys?
I DON'T KNOW
WHY THERE
ARE CATBIRDS
IN X'S
BEDROOM. MY
FATHER USED
TO SAY THAT
LIFE ISN'T
OBLIGATED
TO MAKE
SENSE. SO
DON'T ASK.