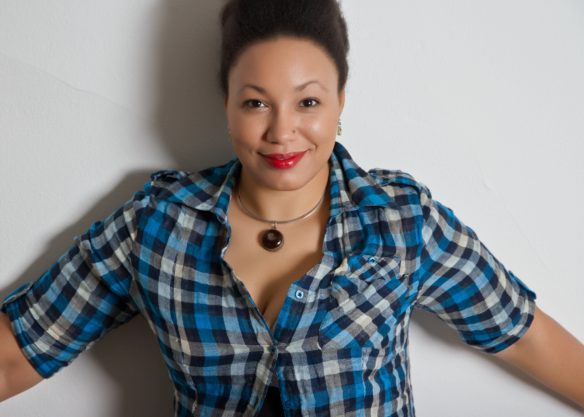 [Introduction: Melanie Stormm continues her humorous series of posts about the misdirected emails she's been getting. Stormm is a multiracial writer who writes fiction, poetry, and audio theatre. Her novella, Last Poet of Wyrld's End is available through Candlemark & Gleam. She is currently the editor at the SPECk, a monthly publication on speculative poetry by the SFPA. Find her in her virtual home at coldwildeyes.com. Wipe your feet before entering.]
CHASE SCENE. BUT IN A YURT.
Hello Filers.
It's Tryxy.
We are currently in the land inside Writer X's Writing Closet that isn't Quite Narnia. We were headed to the village to go to a real Old Timey Fantasy Tavern so that X could talk to the manager of her writing but we have been waylaid by the presence of MYSTERIOUS DARK ARMIES who are headed for the village using the same road.
IN THE MEANWHILE TWO THINGS HAVE HAPPENED:
Tod Boadkins, X, and Silverfox have been arguing about whether writers do better work with outlines. Everyone is actually just trying to soothe their insecurities by making themselves believe that their current method is the method that will give them the breakthrough they secretly hope for, but what do I know about writing? Silverfox pointed out that Brandon Sanderson likely works with outlines and Writer X looks both surprised and queasy. Tod Boadkins is gloating.
X is holding a meeting for us each to vote on whether we should approach the dark armies. she has requested that i take the meeting minutes which is why I am writing you now.
In early polling, X is losing her bid to approach the dark armies and "hitch a ride." This has put her in a foul mood. As a result, she has been very explicit about how i am supposed to take these minutes. She has insisted that i stop everything and take "VERY THOROUGH NOTES" of everything that is said during the meeting and that I don't miss anything as she suspects #bestkitten is a swing voter. I am not allowed to do anything else until X says that the meeting is adjourned. Currently, I have had to freeze time so that I could fill you in on the other details.
We are presently pitched in a small camp about 100 yards from the road where the dark armies are marching. This place has great acoustics. Should record Demonkitty's first album here. It is getting dark. It is July where you are. It is still May for us. There is snow everywhere.
UNFREEZING TIME NOW.
MEETING MINUTES
RECORDED BY TRYXY THE HIGH LEVEL DEMON FROM THE VOID OF ASHIPUT AND DRUMMER FOR DEMON KITTY
Writer X: Calling this meeting to order! Is everyone present?
Silverfox: We just finished our hotdogs. Where were we meant to have gone?
Writer X: Oh wait a minute, i should have a gavel. And my recorder for some meeting mood music. Where is my bag of holding? Tryxy, have you seen my bag of—oh, there it is!
Silverfox: What were you saying, Tod?
Tod Boadkins: Flying's great, but, let's face it. None of us want to live in our story worlds. We'd much rather live in the real world.
Silverfox: What, with all the bullies?
Writer X: Nope. That's not my gavel. that's my parakeet stand for when I get a parakeet.
Tod Boadkins: What bullies? We're not in high school anymore.
Silverfox: Um, have you seen the internet? And—you know, everywhere else?
Tod Boadkins: Have you seen that army?
Writer X: Whoa. That's sharp. I should just place that claymore right…over…here.
Silverfox: Point taken.
Tod Boadkins: Wait a minute. So you're saying there's a real chance that you'd rather live here than in the real world? If you're a fantasy writer when you live in the real world, what kind of writer are you if you live in a fantasy world? Non fiction?
Silverfox: I'm not saying I would want to live in…Well. I guess I'm not exactly saying that I would want to leave the other world for this one. But I never felt accepted in the real world. Could you be blamed for looking for a place that accepts you as you are?
Writer X: So THAT'S where i put my exercise ball! Hang on, guys, we'll take our vote in just another minute. I'm just looking for my gavel. I'll just use my exercise ball as a seat here by the fire. GOTTA WORK OUT YOUR CORE, GLADYS!!!!
Silverfox: Why are you talking to Gladys? Are you making a recording?
Writer X: Sorry. It's a habit.
Tod Boadkins: I dunno man, no one is ever going to fully accept you. Not even if you marry them.
Silverfox: Couldn't say. I've never been married.
Tod Boadkins: Take it from me.
Writer X: I'm getting closer to finding my gavel! Oh. Wait. No. That's just more of those stinky eggs. How did these stinky eggs get in here, Tryxy?
FREEZING TIME.
Between you and me, I thought her bag of holding was a garbage bag. It looks like a garbage bag. I threw out those eggs in the garbage bag. Don't think I'm going to tell her. Wait 'til she finds what else I threw away. Let's hope she doesn't get that deep. I hope she doesn't need an epipen.
Think I understand Silverfox but am afraid might be wrong. He doesn't feel like he is accepted. I know how that feels. The last time felt accepted was by my friends in Ninevah. Not even my parents accept me. X accepts me. #bestkitten accepts me. Should say something?
UNFREEZING TIME.
Tryxy: My friends accept me.
Silverfox: …I guess my friends do, too. The few I have.
Tryxy: You're my friend.
Silverfox: …I suppose I am. Yeah. I suppose we are friends.
Tryxy: Home is where your friends are.
Silverfox: …Wow. Yeah. I mean, maybe that's why I like this place even though I'm pretty certain it's going to kill all of us. …Listen, I wasn't going to talk about this but—
FREEZING TIME.
WE HAD A MOMENT. Warm fuzzy feelings are in my heart. I want to squeeze something. Was scared to say something then said something and it went good. No ancient cities were burned down.
Wonder if I should tell everyone about the armed creatures who are rapidly approaching this camp as we sit around the fire completely oblivious to what is happening in the dark.
Maybe not. It would spoil the mood.
UNFREEZING TIME.
Writer X: I GOT IT!!!! I FOUND MY RECORDER!!!! Get ready for a special treat!!! I'm going to open this meeting by playing the bluebells of scotland.
FREEZING TIME.
Someone playing the bluebells of scotland on a recorder was exactly how the ancient city of ninevah burned. Wonder if it would be unfriendly to zap X's recorder out of this realm and into the nine hells of Baator.
Moral dilemma.
UNFREEZING TIME.
Tod Boadkins: Stop, stop, stop! Stop playing! You hear that?
Silverfox: Those weird noises are back.
Tod Boadkins: And the army's halted.
Silverfox: That's…not good.
Writer X: Wait. I messed up the song. Let me start again.
Soldier: WHO GOES THERE?
Tod Boadkins & Silverfox: BELGIUM!
Soldier: UNHAND THOSE SNOW PANTS IN THE NAME OF THE GREAT GIVE-IT-TO-ME-BABY AND HER CONSORT UH-HUH-UH-HUH!
Writer X: Don't worry! I have a claymore somewhere in the dark here!!!! I'm just going to hit this person with this claymore and keep my snow pants!!! Got it!!!!
Not the Claymore: CLANK
Soldier: OW! Son of a—Did you just hit me with a parakeet stand?
Silverfox: Throw the exercise ball at him! Quick!
Tod Boadkins: There's too many of them!
Silverfox: Tryxy! Little help here!
Tryxy: I can't. Have to take the minutes!
Tod Boadkins: We have to get away!
Writer X: Everybody into the yurt!!!!!
New Soldier: Men! Follow them into that yurt!!!!
Newer Soldier: Agggggggggghhhhhhhh!!! It's the bouncing ball of death!
FREEZING TIME.
That's exactly how I felt about the exercise ball when X and I did the Beachbody Hammer & Chisel Workout DVD.
UNFREEZING TIME.
One-Eyed Soldier: SLAY THE BOUNCY BALL OF DEATH! PIERCE IT'S FLANK!
Writer X: Tryxy! Can you google whether Brandon Sanderson uses outlines? Don't tell Tod Boadkins!
Silverfox: Tryxy! How are you typing and running?! Where did Tod Boadkins go? Oh my god, I nearly fell down the yurt stairs! What is X doing?
Writer X: Duck. Duck. Duck. GOOSE!
Soldier: I'm it!
Writer X: Can't catch me!!!!
Soldier: I'm it! I'm it! I'll catch you! Aggggggggggggghhhhhhhhhhhh! I'm falling down the staaaaiiiiiiiiiiiiiiirrrrrrrrsssssss.
Writer X: Quick! Silverfox! Hit that other soldier with this space heater!
Ill-Fated Soldier: It Burrrrrrrrrnnnnnnnsssss and is milllddddly concusssssssiivvvvvvveeeee!!!!
Silverfox: We've gotten away from those five but they keep coming! I can't find Tod Boadkins! And now we're in the middle of a chase scene in a yurt and I have no idea how we're going to esc—
Writer X: Oh no! They just captured Silverfox!!!! TRYXY!!!! HELP US!!!! MEETING ADJOURNED!!!!