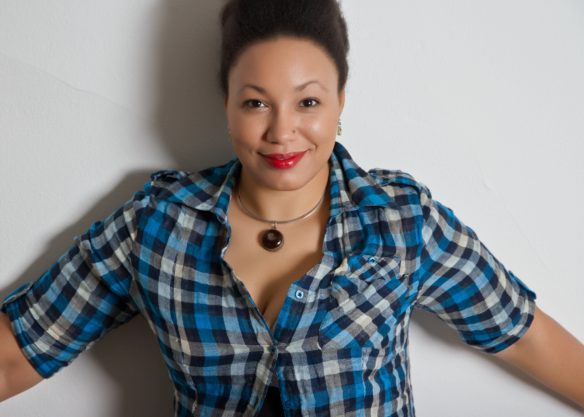 [Introduction: Melanie Stormm continues her humorous series of posts about the misdirected emails she's been getting. Stormm is a multiracial writer who writes fiction, poetry, and audio theatre. Her novella, Last Poet of Wyrld's End is available through Candlemark & Gleam. She is currently the editor at the SPECk, a monthly publication on speculative poetry by the SFPA. Find her in her virtual home at coldwildeyes.com. Wipe your feet before entering.]
NARNIA VACATION PLANNING
Hello, all! Melanie here.
I spent this weekend eating more cheetos than I have any business eating, and watching ALL of the Stranger Things.
While I won't spoil anything for anyone who hasn't yet viewed the latest season, I watched the first couple episodes feeling like we were getting a "tacked on" plot. In spite of that, it felt great to get back to Hawkins and the world of the Upside Down. Even more delightful? As the plot developed, that "tacked on" feeling was all but erased. The revelation of universe mechanics that have been in place all along really tied it all together for me. It left me mentally high-five-ing the team of writers working on this, many of whom may never appear in the credits.
Writer X has reached out to me—or Gladys, or both of us, since she seems to think we are one and the same, with an invitation to join her on a…questionable vacation. Which leaves me thinking: would anyone take a vacation in the Upside Down? Who do you approach when you need to speak to the manager?
Shudder.
Without further ado…
---
Subject: NARNIA VACATION TO TALK TO THE MANAGER
Dear Gladys,
I have an extra coupon for a free bag of those new sardine and banana flavored kettle chips if you want one. Been meaning to tell you. Better use it before it expires!!!!
Thanks to the mysterious vortex that has appeared above the Tractor store Tryxy and I work at, we have some unexpected vacation time this next week as Mr. B___ has closed the store until the vortex "goes away." Probably for the best as no one could hear how quiet our tractor motors are over all that apocalyptic thunder.
In unrelated news, I broke your snow blower. I found a book of spells to help me increase my word count but it accidentally backfired and instead multiplied all of my 5000 pink writing pencils into about 500,000 pink writing pencils so I'm betting you can probably figure out why I borrowed it. Good thing we won't have snow until at least July!!!!
I could open a pencil shop selling a very specific kind of pencil.
There are two things I need you to NOT ask me about because I am VERY upset. The first thing is my rellationship with TOD BOADKINS. The second thing is MY STORY. There is simply NO WAY I want to talk about either of these after the week I've had!!!!
Speaking of my story, I haven't gotten ANY writing done and I KNOW my closet is to blame. I'm still not certain HOW my closet is to blame, but it doesn't matter. Tod Boadkins has a writing closet and HE ALREADY HAS A BOOK OUT SO WHY IS MY CLOSET SO LAME????
Tryxy had a great time housesitting for the church and watering all their plants and making sure their communion crackers didn't go stale. Apparently the church has a drum kit and so he got to spend the week practicing without having to keep from blowing out anyone's eardrums. He also found an old Pole Dance Workout DVD in the church office and has taken up yet another wonderful hobby!!!!
However, Gladys, between you and me, poor Tryxy is VERY AnXIOUS. He's absolutely certain that the vortex is really the big angry demonic authorities coming to send him back into the void of Ashiput. No amount of Lil Nas X seems to be taking his mind off things so I have suggested that we take a vacation from thinking about the things that are bothering him and instead think about the things that are bothering ME.
He thought this was a good idea so we've decided to take a vacation in my writing closet to see if we can talk to the manager and get it to stop blocking my writing progress!!!
Do you want to come??? Silverfox has already RSVP'd. I'm still waiting to hear back from #bestkitten but I just fed her a ham cutlet so I think she'll be coming since there's plenty more where that came from!!! You know how she likes her ham!!!!
Anyways, let's talk about Tod Boadkins. I am in the middle of ignoring him although I haven't yet informed him that I'm ignoring him. While the fumigators were getting rid of all the Neil Gaimans in my house, I had to stay at Tod Boadkins and we have definitely had a FALLING OUT. I spent ALL WEEK trying to explain NICELY to him that REAL WRITERS DON'T USE OUTLINES, GLADYS!!!!! Do you think he was grateful???? NO!!!!
He EVEN said that I would probably be a lot farther in my story if I used an outline!!!!! An outline would JUST SLOW ME DOWN!!!!!!
Mark my words, Gladys, Tod Boadkins will come to see the error of his ways!!!! As you know, I'm too gracious to tell Tod BOadkins this, but he will figure it out soon enough when I figure out how to write this book and become famous and the paparazzi are chasing us down on our POWER DATES. My epic fantasy saga will have EVERYTHING in it and you know how it will have EVERYTHING in it????? BECAUSE I DON'T USE AN OUTLINE!!!!!! If you write an outline that means that your book is about SOMETHING and SOME is less than EVERY, Gladys!!!!!!!
How DARE he makes me feel like I have something to learn about writing??????
Not to worry though. We are still definitely a power couple, we're just going through our Ce'Nedra/Garion hate each other phase which is VERY ROMANTIC!!!!
ANYWAYS!!!! Tryxy, Silverfox, and I are heading into my closet tonight so if you want to come be sure to bring a sleeping bag and a headlamp and toilet paper because we're not sure there are any hotels in there. Or toilets. It'll be a perfect girlfriend-vacay only most of us are not girls and it will likely be in the wilderness. At some point I will definitely need to talk to the manager.
xox,
X
P.S. I'm going to send an invitation to Tod Boadkins, too. Otherwise how will he know I'm ignoring him if I'm not ignoring him to his face??? He'll just think I'm sitting over here not obsessing about our relationship!!!! That's no way to launch our love life!!!!
P.P.S. I'm SO CREATIVE!!!!! I just had another idea for a name for the world inside my closet!!!!!
---
Fw: Re: Invitation to Writeria
What did I tell you, Gladys!!!! Can you see how much he's OBSESSING over me?????? Look at this. You can totally tell he wants to come!!!!
Also, please bring your YURT!!!!
Begin forwarded message:
From: Tod Boadkins
Date: May 27, 2022 at 10:14 AM EDT
To: Writer X
Subject: Re: Invitation to Writeria
Hi X,
Glad to see you're still talking to me.
Call me traditional, but I liked the name Narnia better. Writeria sounds a bit like "diarrhea" on first and second readings. But, hey, it's your closet.
That said, I have some serious misgivings about venturing any further into your closet world than we have already gone. You should talk to experts like The Society or even speak with a few other writers. This is nothing to play with.
To my knowledge, writer's closets exist as a way of containing the more destabilizing residual world building energies that fantasy and science fiction writers create as a part of our work.
What If's are energetically messy, after all. There are some who have argued that these closets hold our plot holes and that this is what creates the noise. Think of what falling into a plot hole could do to your life.
Even if your writing closet has mysteriously generated an actual portal to what appears to be a real world, does that mean you—a real person and not a fictional character—should go in there?
What if you can't come back?
How does time work in your closet? Sure, in Narnia time goes faster than in our world, but it could as easily be the other way around. Keep in mind, those Neil Gaimans seemed to come OUT of your closet. There could be more.
Did you ever find out what happened to the woman who escaped from your closet? Interestingly enough, I saw this article on the town website this week. Are you the "fiancee" they mention in it?
I'm going to have to pass on Writeria. I think you should, too.
Best,
TB
---
Fw: Re: MY BESTIE IS A HIGH LEVEL DEMON FOM THE VOID OF ASHIPUT!!!!!
HE'S BROUGHT OUTLINES INTO THIS AGAIN, GLADYS!!!!!!!!!! WHEN WILL HE EVER LEARN????
xox,
X
Begin forwarded message:
From: Tod Boadkins
Date: May 27, 2022 at 11:35 AM EDT
To: Writer X
Subject: Re: MY BESTIE IS A HIGH LEVEL DEMON FOM THE VOID OF ASHIPUT!!!!!
X,
Apologies. I haven't had the chance to meet Tryxy yet. I did not know he would also be in attendance although I was surprised to hear Silverfox has agreed to go. I suppose that makes it slightly safer.
I didn't know you were ignoring me.
Your last email has raised more questions than it's resolved. How does one "speak to the manager" of Narnia? Or Writeria, as you are now calling it. (Two emails later, still reads like diarrhea.)
I'm sorry that I have upset you so deeply regarding my use of outlines in writing. This is not meant as an attack on your creative process. Actually, wandering into an unknown world without a map or a compass is a great analogy for why I use an outline, however simple.
All said, I can see you really want me to be there for you.
I have a reading tonight here in Bleakwood at the farmer's market so that prevents me from joining you. Consider postponing it a day, and I'll think about coming. Although I really don't want to drive through the Llama parade tomorrow.
Maybe after this we could talk about retrieving the artifacts. I know you don't like it when I harp on this, but this is really important to me.
Best,
TB
---
Subject: NARNIA VACATION TOMORROW!!!!!
Dear Gladys,
I'm postponing the vacation until TOMORROW which should give you plenty of time to pack your yurt.
Do you still have that bag of holding???? I need a way to bring my closet into my closet, I don't want my fashion game to suffer just because we're venturing into a mysterious/possibly dangerous wilderness inside my closet. Come to think of it, maybe I could put my full length mirror inside your bag of holding, too!!!!
SEE YOU TOMORROW GLADYS!!!! WATCH OUT FOR THE LLAMAS!!!!! I have a week in Writeria not only to show Tod Boadkins that I'm ignoring him, but to prove to him ONCE AND FOR ALL that he is COMPLETELY WRONG ABOUT OUOTLINEES!!!
Then, we'll just talk to the manager and travel out of the closet again and TADAHHHH!!!! I will be able to finish my book without any trouble at all!!!!!
JUST SAY NO TO OUTLINES!!!!!
xox,

X
P.S. Do you think we need Triple A?
PACKING LIST:
#BESTKITTEN'S
FUR BRUSH
WIDE SUN HAT
GLITTER GLOW SUN
BLOCK SPF 50
LIP TRIPLE X LIP BALM
GLADIATOR
SANDALS
BEACH UMBRELLA
STRIPPER POLE
MARGARITA
GLASSES
DEMONIC YURT
WATER BOTTLE
TWO LIMES
A COCONUT
VORPAL MACHETE
AM I FORGETTING
ANYTHING?