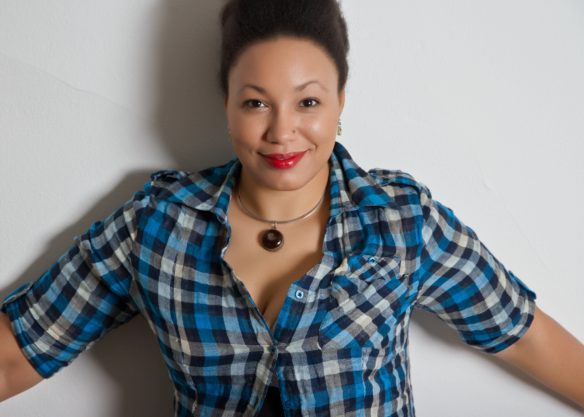 [Introduction: Melanie Stormm continues her humorous series of posts about the misdirected emails she's been getting. Stormm is a multiracial writer who writes fiction, poetry, and audio theatre. Her novella, Last Poet of Wyrld's End is available through Candlemark & Gleam. She is currently the editor at the SPECk, a monthly publication on speculative poetry by the SFPA. Find her in her virtual home at coldwildeyes.com. Wipe your feet before entering.]
THE ANTI-HORCRUXES
Hello All, Melanie here!
I… I thought we would be receiving more antagonistic scrapbooking photos and I, for one, was here for it. I wasn't expecting the tone of this series of emails. Or this unexpected (but valid) criticism of the way I answer emails.
Anyway, I hope your week is off to a good start and that you feel twinkling with magic? Don't go climbing down any holes. There could be people inside them that make you feel small.
Without further ado…
---
Subject: I'M ASSUMING YOU'RE A NEW PERSON GLADYS!!!!!!
Dear Gladys,
How are you? I'm FINE.
Quick question: Why don't you answer your phone when I call you? I'm beginning to think you don't want to talk to me but I know that is perfectly ridiculous. It must be because you have a new person inside you again. If this is so, I would like to introduce myself to this person until the other people in you return even if it just ends up being Melanie who never responds to any of the pages I send you.
Hi, new person. Welcome to your timeshare body. I suppose. My name is Writer X and I am ONLY one of your CLOSEST FRIENDS IN THE WORLD??? We went to high school together and I am going to be the next HUGE epic fantasy writer of ALL TIME so if you were wise, you will prioritize my emails and phone calls because everyone wants to be friends with someone famous and that means being friends with them BEFORE they're famous so that when People magazine interviews me they also interview YOU and you could be like the cool friend who was like "I always knew X was amazing. She just has this glow about her and a little twinkle of magic." Then I could look at the camera and say, "Oh, you're too funny, Gladys! Isn't she funny?" And they could take pictures of us and I will look AMAZING and twinkling with MAGIC!!!!
You are the Kelly Rowland to my Beyonce. Nice to meet you!!!!
Oh. Gotta Go. Police are here and I need to climb under my couch and pretend not to exist.
xox,
X
---
Subject: GRAVE INJUSTICE!!!!!
Dear Gladys,
I'm FURIOUS!!!! Oh, btw. Tryxy says "Hi!!" HE'S ABOUT TO SHOP FOR SNACKS.
HI!!!!
Okay, right now I am sitting in my car in the parking lot of the gas station and I'm SO MAD!!! Remember those Anti-Horcruxes I wasn't telling you about??? And about the notes that Tod Boadkins will never ever see again in his life??? And how he invited me to something so that I wouldn't call the cops on him???? And he has a fantasy book out right now called Broken Tides?????
WELL I WENT. I got all dressed up in my MOST WRITERLY PINK and put on my new thigh-high spelunking boots and instead of staying home and working on my story to the sound of my closet going berserk or listening to Demonkitty band practice, I WENT.
First of all, we had to drive out to these old caves on the other side of Swamp Hill (did you know those caves were there???) Then we had to do all this repelling and the headlamps messed up my hair and then we were in some old granite ruins carved away in the bedrock by ancient underground rivers and run through with little black streams of water and then we had to trudge for A MILE up the streams of water UNDERGROUND smelling like MUD and SQUELCH (I can only describe the smell as SQUELCH!!!) to get to this narrow passage where hissing gas lamps lined the dripping walls and then there was this little door that was like an entire foot thick and then we had to squat through this little door and then we were standing on the outside of this building that I had no idea was down there but was built like an upside house. All the chandeliers were on the floor and the furniture was nailed to the ceiling. It was so damp that all my clothes stuck to me and became insufferably itchy and Tod Boadkins looks back at me and says, "No matter what happens, you can't tell anybody about this place, do you understand?" And of course I lied.
And then we went into this room that was like an upside library and there weren't any croissants.
There was an entire group of people who were down there who all felt they were VERY important and VERY smart and they all announced that they were editors and agents and writers with actual books published and publishers who own publishing houses I've never heard of and explained—since I was new there—that they were part of a very NOBLE secret group while they were telling me all the things they've accomplished and how many degrees of separation they are from Brandon Sanderson. I began to feel very unimportant and very dumb. And some of them had books that sounded like ones I want to read and that made me feel the opposite of twinkling with magic!!!!! And while they were friendly and cordial when they found out that the only thing I've ever finished writing was a bunch of True Blood fan fiction they all just looked at Tod Boadkins and one of them said, "Are you sure she should be here?"
IT WAS ALL DOWNHILL FROM THERE!!!!
I was extremely upset, Gladys!!!! Then Tod Boadkins told me not to worry about anything that we were really here to go to the SECRET secret group and we left the room and the people who didn't have any croissants and went down this set of stairs, and then down another…and then down another…and then down another until it felt like we were so far underground that we would drop out the other side of the earth and we must have because when we got down the last set of stairs there was a moon in the sky and this circle of standing stones with a bunch of tall white thrones made of rock situated in the center like chunks of dried pineapple in the middle of a fruitcake and there were these figures in glittering robes sitting in the seats looking down on us and you know what they did??? They told me to give Tod Boadkins back his notes because I—ME!!!! I!!!!! am "holding up their progress" which is "the most important thing that could ever happen to the written word EVER."
And they STILL didn't have any croissants!!!!
Anyways, Gladys, this is EATING ME UP RIGHT NOW and I would keep talking to you about it but there are all these police cars suddenly coming down the road behind me and I think I need to go hide in the dumpster behind the gas station until Tryxy comes out.
BRB. (That means be right back.)
Write later.
xox,
X
sent from my iPhone
---
Subject: I need to tell you what happened when I went to the toilet
Dear Gladys,
I'm home now. It turns out the police weren't after me which was confusing and so I followed them and it turns out there was another book burglary here in town and I saw Detective Fischer furiously eating a microwaved burrito in her car (and she chews really strangely, like a chipmunk.) She must have felt me staring at her because she SWIVELED HER EYES RIGHT AT ME and I had to cram my head down so she couldn't see who I was as I was driving away and I smacked my forehead on my steering wheel and now I have a goose egg. Fortunately, I didn't hit a mailbox until I had already turned the corner and was out of her view.
Anyways, I was telling you about what happened when I went to Tod Boadkins secret SECRET group. Well, I asked if I could go to the bathroom and that was back up two flights of stairs and Tod Boadkins said he had to go to the bathroom too so he would take me there but I really didn't have to go to the bathroom, Gladys, I really had to cry and I didn't want anybody to see me.
So there I am, in the bathroom and there's a vent above the toilet and through the vent I can hear people talking and one of them is Tod Boadkins. And you know what they're talking about??? The BOOK BURGLARIES!!! They're all saying something about how whoever is stealing the autographed fantasy books must be trying to use them to unlock the MAP and if THAT person unlocks the MAP then they're all SCERWED because then that person will know where all the anti-horcruxes are and can get to them first.
Here's the thing, Gladys. I am having a very hard week. Tryxy and I are both back to working full time selling tractors and—while I am suddenly able to pay my mysteriously large credit card bills, I no longer have the luxury of being a FULL TIME WRITER. I've done ALL this work—and my demon from the void of Ashiput did all this work—and I STILL don't have anything to show for it!!! And I looked through my pages and none of it is making any sense any more at all. And then you've got TOD BOADKINS here and he ALREADY has a book out and he's friends with a bunch of people who are ALREADY editors and agents and writers with books out SO WHY DOES HE NEED THE ANTI-HORCRUXES OF WRITING??? There are people like me out here who need them more than he does!!!! And all these people want to do is get all the Anti-Horcruxes so they can have more books published and be more powerful and MORE famous and I haven't even finished my first draft and my closet has started up again!!!
I NEED THE ANTI-HORCRUXES GLADYS!!!
And Tod Boadkins only wants to talk to me because he thinks he'll get his notes about where the first anti-horcrux is back. I spent all those weeks stalking him in his house and THIS is all he cares about????
I feel GREAT.
How am I supposed to get to the anti-horcruxes first before Tod Boadkins and all his super-important already established writing friends steal all the horcruxes and become such powerful fantasy writers that no reader would EVER want to read my books?????
AND I HAVE NO IDEA WHAT'S HAPPENING IN MY STORY GLADYS!!!!
It's too late for croissants. I need an emotional support Twinkie, a bubble bath, and about 46 positive mood candles. And maybe some Yanni. And I need C____. But he's dead and I don't know how to bring him back.
I think this is my dark night of the soul. I have to go. I'm just glad I have Tryxy and #bestkitten.
xox,
X
SOOOOOOOOO
IF YOU KNEW
WHERE POWERFUL
WRITING RELICS
WERE HIDDEN
AND YOU HAD, SAY,
A WRITER BFF—
LET'S
CALL HER WRITER
Z,— WHO
WAS SAD AND
REALLY NEEDED
TO FIND THEM
BUT YOU ALSO
KNEW THAT
THE RELICS
WERE PROTECTED
BY DEADLY ANCIENT
GUARDIANS WHO ARE
MORE LIKELY TO
KILL HER THAN LET
HER TAKE THEM,
WOULD YOU TELL
THAT WRITER BFF
WHERE THOSE
RELICS WERE?
ASKING
FOR A FRIEND.