Just in time for the title's 60th anniversary, a new run of Avengers will launch on May 17 by superstar creators, writer Jed MacKay and Marvel's Stormbreaker artist C.F. Villa. Today, check out an all-new Hidden Gem Variant Cover by legendary artist Paul Smith and get your first glimpse at interior artwork from the debut issue! The breathtaking pages showcase Captain Marvel, Thor, Iron Man, Black Panther, Captain America, Scarlet Witch, and Vision assembling against classic Avengers foe Terminus, the first of many epic challenges that await the team in the title's opening issues.
In MacKay and Villa's Avengers saga, the team will embrace a new divine purpose after they're gifted with knowledge of The Tribulation Events, a series of grand-scale disasters that will spark upheaval throughout the known universe. Fans got their first glimpse at MacKay's overarching Avengers plan in last month's year-ending one-shot, Timeless, where readers followed Kang in his hunt for the unobtainable "Missing Moment." Now, a dangerous game is afoot and the prize is greater than anything imaginable… Will the Avengers be able to triumph in the face of the Tribulation Events and learn the connection behind these earth-shattering threats and Kang's quest? Or will they be reduced to mere pawns in an extraordinary scheme beyond their comprehension?
Check out the covers and interior art following the jump. Stay tuned for more Avengers #1 news in the coming months, including the reveal of variant covers by Marco Checchetto, Skottie Young, and Mark Brooks! For more information, visit Marvel.com.
[Based on a press release.]
AVENGERS #1: Written by JED MACKAY. Art by C.F. VILLA. Colors by FEDERICO BLEE. Cover by STUART IMMONEN.
VARIANT COVER BY DANIEL ACUÑA
VARIANT COVER BY KAEL NGU
HIDDEN GEM VARIANT COVER BY PAUL SMITH
SCARLET WITCH VARIANT COVER BY DERRICK CHEW
NEGATIVE SPACE VARIANT COVER BY JOHN TYLER CHRISTOPHER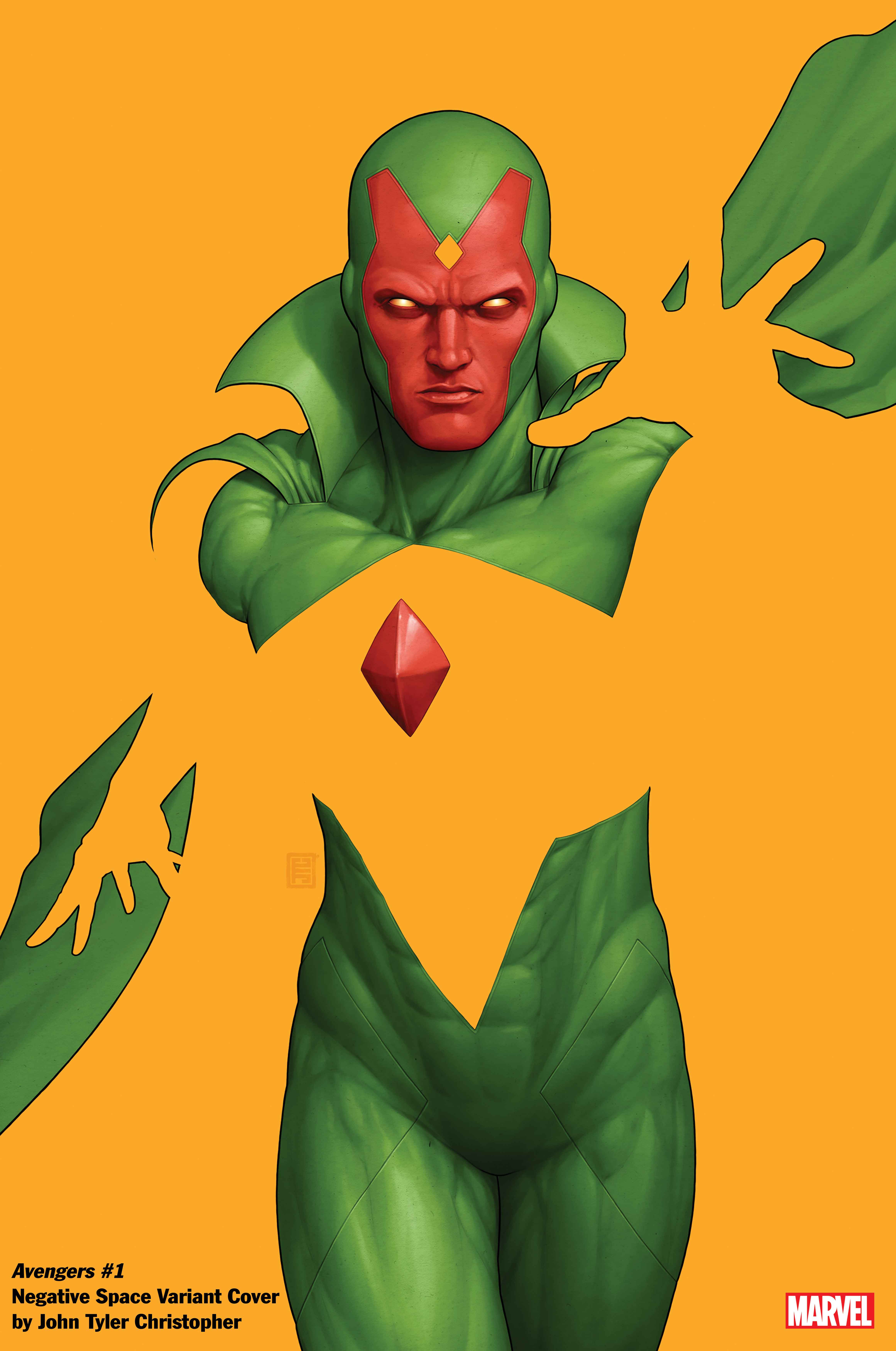 SAMPLE INTERIOR ART