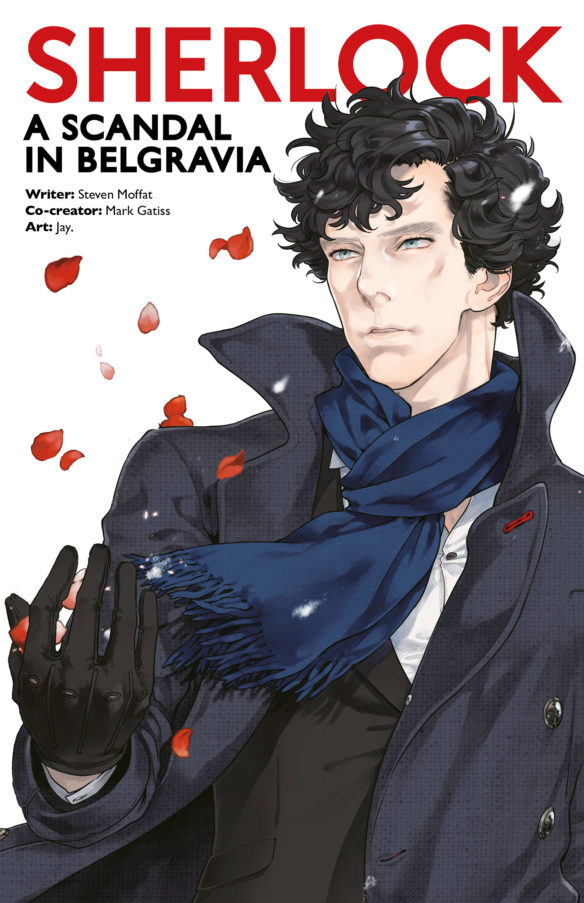 Sherlock: A Scandal In Belgravia Part One goes on sale September 15. Sherlock meets his match in Irene Adler and has to recover compromising photographs of the royal family. This is Titan Comics' ongoing manga adaption of the BBC's seminal Sherlock series with Benedict Cumberbatch and Martin Freeman.
Fresh from confronting Moriarty in the end of The Great Game, Sherlock Holmes (Benedict Cumberbatch) and John Watson (Martin Freeman) are called to save the royal family from blackmail at the hands of Irene Adler (Lara Pulver), a dominatrix known as "The Woman". Adler pulls Sherlock into a complex web of mysteries involving the CIA and the MOD, with secrets that could threaten to threaten international security and topple the monarchy.
Co-created by Mark Gatiss, an English actor, comedian, screenwriter and novelist. His work includes writing for and acting in the TV series Doctor Who, Sherlock, The League of Gentlemen and Taboo.

Written by Steven Moffat, the Scottish television writer and producer well-known for his work on Doctor Who and Sherlock, who has won BAFTA and Emmy awards.

Manga artist Jay continues to capture both the look and spirit of the original with his amazing, expressive panels, and we present it in the original back-to-front manga format.
Following the jump are some art panels from the issue. The last three pages Titan Comics has shared exclusively with File 770 readers.