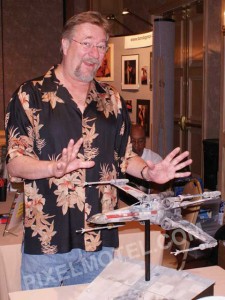 By Alan White: Movie pyrotechncian Joe Viskocil passed away August 11 at a hospital in Los Angeles.
He was one of the original Monster Kids who grew up around Famous Monsters and the Saturday Double Horror Matinee.
He even did his own fanzine Gobs of Horror in 1965.
He made quite a name for himself doing pyrotechnics in motion pictures, particularly Star Wars, Terminator, and so on. He's the guy who really blew up the Death Star.
He later won an Oscar for Best Visual Effects for Independence Day.