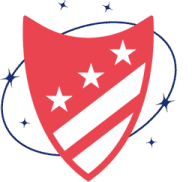 Mary Robinette Kowal, DisCon III Chair, announced on Friday, December 17 that a member of the DisCon III staff has tested positive for Covid. In a news release she shared the following information about the staffer:
They tested negative before leaving for the convention.
They arrived on Thursday night around 7 pm ET.
On Friday morning, they woke up with mild symptoms.
They tested again and tested positive.
Due to the timing of these two tests, we believe that the staff member was most likely exposed outside of the convention.
They were fully vaccinated and wearing a mask.
On Thursday evening, they attended the WMGSO concert and sat in the third row, center section.
They attended Joel's Whisky party between 9:45 – 10:00 pm and went onto the balcony of the party, where they briefly removed their mask.
They are not staying at the Omni Shoreham.
They are self-isolating off-site.
They are not returning to the convention.
They were with a group of friends at the convention who are also self-isolating offsite and will not be attending in person.
Kowal said, "If you are symptomatic, we have rapid test kits we can deliver to your room. Please email covid@discon3.org to make arrangements."
Convention attendees are asked to remember to wear their mask at all times. DisCon III also recommends that they install the DC CAN (DC Covid Alert Notice) app on their mobile devices, which will notify them if they come into contact with someone who has tested positive for Covid-19.
To learn about where to get a Covid test here in DC, please click this link: https://discon3.org/covid-19-testing-locations-in-dc/
Those with any questions or concerns can email covid@discon3.org
[Based on a press release.]