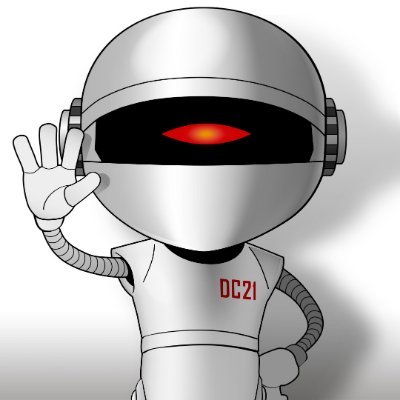 A Zoom meeting between several 2021 Hugo finalists and DisCon III committee representatives Gadi Evron and Randall Shepherd, facilitated by Mary Robinette Kowal, took place June 23. Evron is the Events division head responsible for the Hugo Ceremony and reception. Evron has temporarily stepped in to maintain communications until the new Hugo administration team is in place.
The meeting reportedly resulted in progress in dealing with the issues that triggered the resignation of DisCon III's Hugo administration team and have been the focus of heated comments on social media. After the meeting, Evron emailed this message to the 2021 finalists. Among other things, it retracts the four-person limit stated in the committee's previous message:
To our 2021 Finalists: An apology and request for communication

Dear Finalists,

I'm Gadi Evron, the head of Events, the division which is in charge of the Hugo Ceremony and Reception for DisCon III.

You may have heard that the DisCon III Hugo Administration team has resigned. I am sorry to confirm this is true. Their contributions to making the Hugo Awards a success can't be overstated. They are amazing people, and we can only thank them for all their help. We will update you as we recruit a new team.

Last week we sent a communication to you regarding Ceremony and Reception issues. Instead of coming to you, we made a decision on our own. We should have asked for your input as we said we would. This was a mistake, and we apologize. We know this isn't the first time, but we sincerely hope it will be the last.

As you may be aware there are serious space constraints this year, but we have decided to prioritize the attendance of the Finalists and will make space for all Finalists and their plus ones who wish to attend. There will be no four person limit.

The DisCon III ConCom will be meeting this weekend. Discussion of the communication issues with Hugo Finalists is on the agenda. We would like to include any additional concerns you have, Please respond by emailing [email protected] (CC:'d) to have them added.

Following the meeting we will contact you regarding your participation and attendance. We will also invite you to meet with us so that we can discuss these issues directly. As part of this conversation, we will create a plan for better communication and collaboration moving forward.

We look forward to celebrating the Hugo Awards and honoring your work in December.
File 770 was told yesterday's meeting was positive, but the DisCon III representatives know they have a limited time to follow up with action.