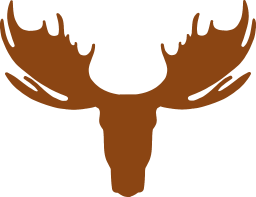 Pemmi-Con, the North American Science Fiction Convention, has created a First Nations Travel Fund.
The event will be held July 20-23, 2023 at the Delta Hotels Winnipeg and the RBC Convention Centre Winnipeg.
Robbie Bourget & Linda Ross-Mansfield, the Pemmi-Con co-chairs, explained how the fund will work.
Pemmi-Con has committed to reserve 10% of their Adult Attending memberships, or CAD $4,000, whichever is greater, to assist indigenous science fiction and fantasy fans to travel to Winnipeg to attend Pemmi-Con. This fund will be under the direction of indigenous groups who will contact Pemmi-Con to request funds for individuals whom they believe should be assisted to travel. Pemmi-Con will not make any decisions about who is eligible for funding.
This Travel Fund may be used for air, rail, road travel or accommodation, or any combination of these. No grant for any individual will be greater than CAD $500, in order to provide the widest outreach.
---
Land Acknowledgement
We acknowledge we are gathered on Treaty 1 Territory and that Manitoba is located on the Treaty Territories and ancestral lands of the Anishinaabeg, Anishininewuk, Dakota Oyate, Denesuline and Nehethowuk Nations.
We acknowledge Manitoba is located on the Homeland of the Red River Métis.
We acknowledge northern Manitoba includes lands that were and are the ancestral lands of the Inuit.
We respect the spirit and intent of Treaties and Treaty Making and remain committed to working in partnership with First Nations, Inuit and Métis people in the spirit of truth, reconciliation and collaboration.
---
[Based on a press release.]