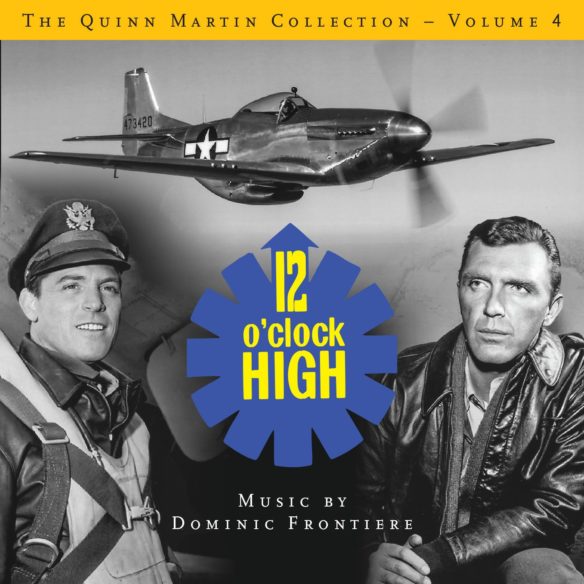 By Steve Vertlieb: Very exciting news. The long awaited CD soundtrack release of 12 O'Clock High is now available for purchase through La-La Land Records and is a major restoration of precious original tracks from Quinn Martin's beloved television series. Airing on ABC Television from September, 1964 until January, 1967, 12 O'Clock High was based upon the 1949 20th Century Fox classic starring Gregory Peck as General Frank Savage, a stern commanding officer demanding the best from his pilots during stressful encounters in the Second World War. The film co-starred Dean Jagger, and featured a brilliant musical score by composer Alfred Newman.
20th Century Fox Television and Quinn Martin Productions joined forces to present a realistic, faithful presentation and extension of the original story with a powerful recreation of the lead character in the performance of star Robert Lansing. Always among the most versatile and compelling lead actors in television, Lansing delivered a towering vision of General Frank Savage for the TV series which was every bit as powerful in its interpretation of the confidant, yet emotionally conflicted commanding officer, as was Gregory Peck in the original motion picture.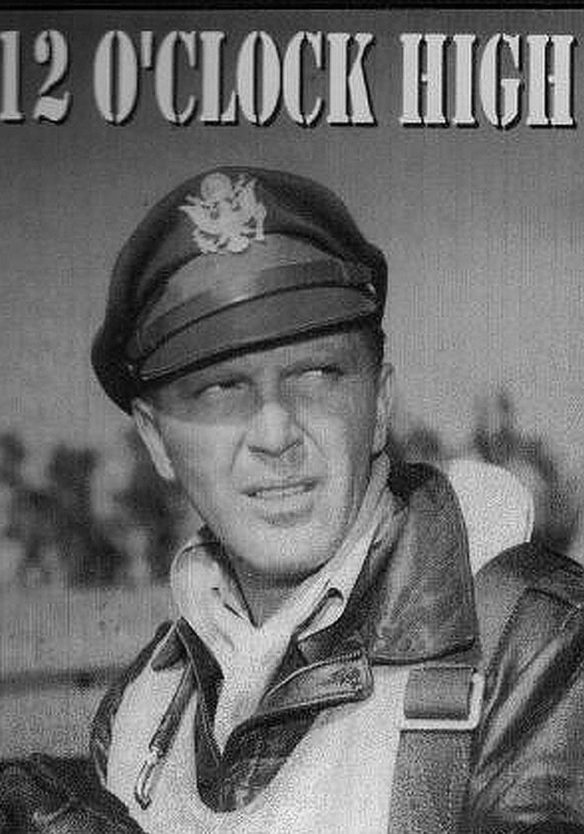 Sadly, the network decided that Lansing's performance was, perhaps, entirely too realistic for television audiences and that a younger, less intense actor was needed to appeal to a wider television audience. Lansing was replaced in the second season by actor Paul Burke who had shone so brightly as the star of television's long running Naked City New York police series. Burke tried valiantly to elevate the series to its original levels of brilliance but, unfortunately, was never able to capture the magnetism of Robert Lansing once the character of Frank Savage had been unceremoniously killed off at the beginning of season two.
The one element of the series that continued its excellence into subsequent seasons and episodes was the musical score by Dominic Frontiere that remains to this day among the finest examples of thematic scoring for episodic television in history. Frontiere was a skilled and gifted composer whose hauntingly reliable themes were utilized not only for this groundbreaking program but heard, as well, throughout the first season of ABC's science fiction classic The Outer Limits (replaced by One Step Beyond composer Harry Lubin for the second year), The Invaders, and (along with primary composer Pete Rugolo) the original Quinn Martin, history making tv classic The Fugitive.
Now, for the first time, the classic scores and themes for 12 O'Clock High by composer Dominic Frontiere (1931-2017) have been released in a limited edition soundtrack CD of just 2,000 copies. For anyone who has ever hummed and cherished the familiar musical cues of this landmark television series, this is an historic release.