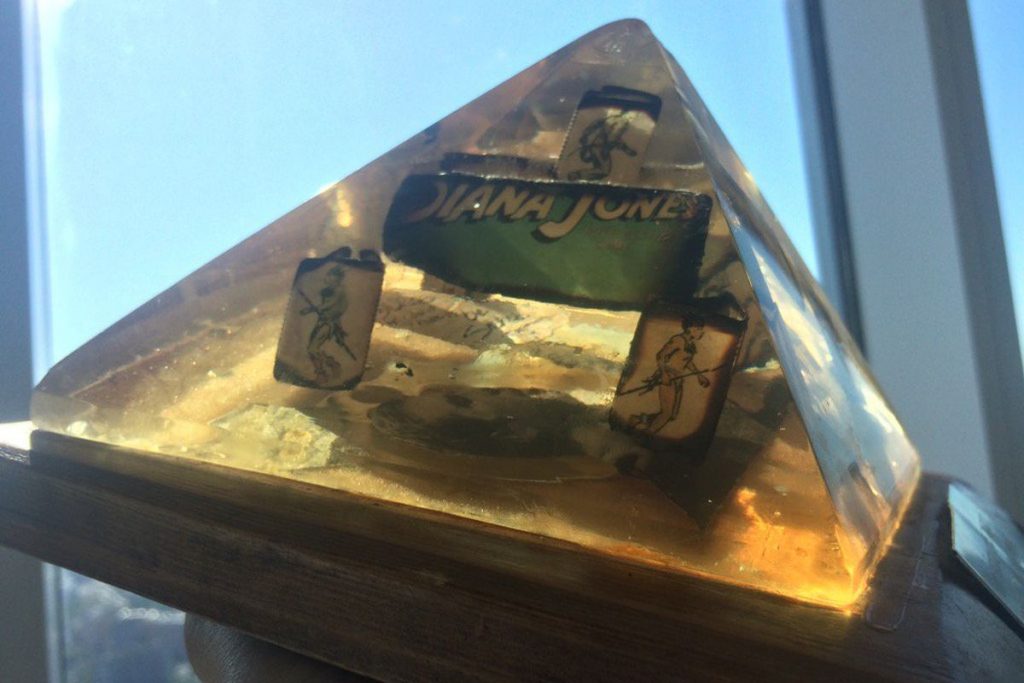 The winner of the 2017 Diana Jones Award for Excellence in Gaming was announced on August 16, the day before the start of Gen Con, in Indianapolis.
The winner is:
Gen Con A games convention

Gen Con is a fifty-year-old game convention originally organized in Lake Geneva, Wisconsin, by Dungeons & Dragons co-creator Gary Gygax. Now accurately billed as 'The Best Four Days in Gaming', under the stewardship of Adrian Swartout Gen Con has become the key annual gathering for the entire worldwide tabletop gaming hobby. Not simply long-lived and highly regarded, Gen Con's greatest impact lies in showcasing, year after year, the amazing diversity of gaming's events, people, commerce, and camaraderie.
The Award was decided by judges whose names are generally secret, except for Peter Adkison, Matt Forbeck, John Kovalic and James Wallis, who have revealed their panel membership.
The award winner receives the Diana Jones trophy, which they may keep for a year before it passes to the next winner of the Award. They and the other nominees receive the right to use the Diana Jones Award logo for promotional purposes.
As for how that misshapen lump of plastic filled with scorched bits came to be the award trophy —
The Diana Jones trophy was originally created by the UK office of TSR Hobbies in the mid-1980s, to commemorate the expiration of that company's licence to publish the Indiana Jones Role-Playing Game and the subsequent destruction of all unsold copies of the game. It was liberated from TSR Hobbies by forces unnamed and subsequently came into the custody of a member of the Diana Jones committee.

The trophy is a four-sided pyramid made of Perspex, standing ten centimetres high and mounted on a wooden base. Sealed within the Perspex are the burnt remains of the last copy of the Indiana Jones RPG, including two still-recognizable cardboard 'Nazi™' figures, as recorded in gaming folklore.

The Diana Jones committee believes that a trophy that embodies the destruction of the last copy of one of the games industry's most unloved and least-mourned products is a suitable symbol for the aims of the Diana Jones Award.