The John D. and Catherine T. MacArthur Foundation announced the 24 fellows who are receiving this year's "genius grants", $625,000 disbursed over five years to spend any way they choose. The recipients work in a variety of fields, from computer science to theater, immunology and photography.
Although none come from the bullseye center of the sff field, like 1995 winner Octavia Butler, one of the 2017 winners has a genre connection, opera director and producer Yuval Sharon, whose next project is an adaptation of the radio program "War of the Worlds."
"I'm totally amazed," said Sharon, 37, the founder and artistic director of The Industry, a Los Angeles-based production company that produces operas in nontraditional spaces and formats. A 2015 production transported audience members and performers to various locations in Los Angeles via limousines, with singers and musicians performing along the way and at each stop.
Sharon's "War of the Worlds" will be performed in November utilizing decommissioned World War II sirens to broadcast a performance occurring simultaneously inside the Walt Disney Concert Hall and at nearby locations on the streets of downtown Los Angeles.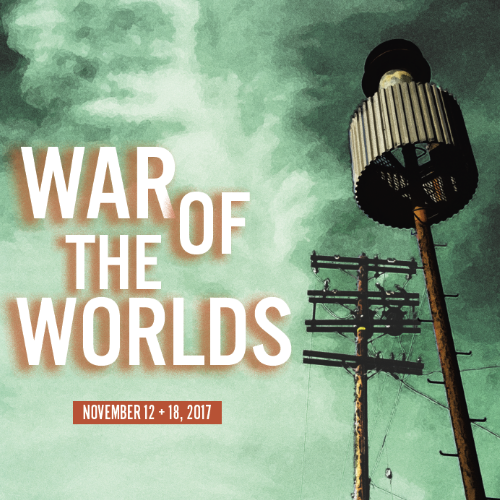 Orson Welles' 1938 "fake news" led millions of panicked listeners to believe that aliens were invading. Yuval Sharon takes the original radio script as the basis of an audacious new performance piece to be heard around L.A. — at WWII era sirens reactivated for two-way communication — and simultaneously at Walt Disney Concert Hall. Composer Annie Gosfield's use of radio sounds makes her the ideal collaborator in this must-see event.

THE HISTORY

WAR OF THE WORLDS delves into new layers of the city's history and bring them to life in an unprecedented way. The sirens that dot the landscape of Los Angeles are silent witnesses to a time filled with existential anxiety, and also to the birth of the city's cultural development.

World War II brought to Los Angeles both the constant fear of annihilation from beyond – and, paradoxically, a stream of European refugees who shaped the city's cultural growth. As markers of the turning point of the city, the 240 defunct sirens are ideal icons to resurrect in the hopes of both commemorating the past but also meditating on the present and future life of a city undergoing such an exciting cultural transformation.
Here is the complete list of 2017 fellows:
Njideka Akunyili Crosby, painter, Los Angeles.
Sunil Amrith, historian, Cambridge, Massachusetts.
Greg Asbed, human rights strategist, Immokalee, Fla.
Annie Baker, playwright, New York.
Regina Barzilay, computer scientist, Cambridge, Massachusetts.
Dawoud Bey, photographer and educator, Chicago.
Emmanuel Candès, mathematician and statistician, Stanford, Calif.
Jason De León, anthropologist, Ann Arbor, Mich.
Rhiannon Giddens, singer and songwriter, Greensboro, N.C.
Nikole Hannah-Jones, journalist, New York.
Cristina Jiménez Moreta, social justice organizer, Washington, D.C.
Taylor Mac, theater artist, New York.
Rami Nashashibi, community leader, Chicago.
Viet Thanh Nguyen, fiction writer and cultural critic, Los Angeles.
Kate Orff, landscape architect, New York.
Trevor Paglen, artist and geographer, Berlin.
Betsy Levy Paluck, psychologist, Princeton, New Jersey.
Derek Peterson, historian, Ann Arbor, Michigan.
Damon Rich, designer and urban planner, Newark, New Jersey.
Stefan Savage, computer scientist, La Jolla, California.
Yuval Sharon, opera director/producer, Los Angeles.
Tyshawn Sorey, composer and musician, Middletown, Connecticut.
Gabriel Victora, immunologist, New York.
Jesmyn Ward, fiction writer, New Orleans