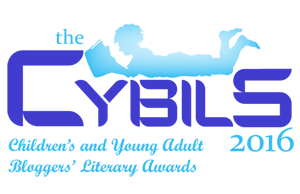 The 2018 Cybils winners (Children's and Young Adults Bloggers' Literary Awards) were announced on February 14.
The Cybils Awards aims to recognize the children's and young adult authors and illustrators whose books combine the highest literary merit and popular appeal. If some la-di-dah awards can be compared to brussels sprouts, and other, more populist ones to gummy bears, we're thinking more like organic chicken nuggets. We're yummy and nutritious.
Here are the results from the speculative fiction categories.
Elementary/Middle Grade Graphic Novels
The Witch Boy
by Molly Knox Ostertag
GRAPHIX
Aster, a thirteen-year-old boy living in a secluded community with strict magical rules, longs to learn practices that are forbidden to boys. Rich, believable characters support this appealing tale of breaking free from traditional gender roles. Ostertag has created a fully-realized magical world that will leave middle-grade and teen readers clamoring for more.
Elementary/Middle Grade Speculative Fiction
Nevermoor: The Trials of Morrigan Crow
by Jessica Townsend
Little, Brown Books for Young Readers
Nominated by: Beth Mitchell
Morrigan has grown up believing she is cursed. Then, on her eleventh birthday, her luck changes when she's whisked off to the magical city of Nevermoor, and invited to compete to be a member of the Wundrous society.   Readers will assume she makes it through the trials, but Morrigan's low self-esteem means she herself is doubtful, and so it's not just her external triumph that makes readers cheer for her.  Thought the good vs. evil plot might seem familiar, there are plent of unique twists.  The zany world of Nevermoor is wildly original, and the characters are vivid and three-dimensional. Fantasy-loving kids will be hooked by this memorable, magical story, and want the next book right away!
Young Adult Speculative Fiction
Tess of the Road
by Rachel Hartman
Random House Books for Young Readers
Nominated by: Caitlin
In Tess of the Road, author Rachel Hartman masterfully employs the classic fantasy quest format as a metaphor for Tess's emotional journey towards healing and self-acceptance. The 'road novel' is a familiar trope, but Tess's journey is full of unexpected bends in the road: difficult family relationships, guilt over past mistakes, trouble accepting help from others.

As an epic fantasy, it's easy to expect stakes that are larger than life: good vs. evil, the fate of the universe. Where Tess is different is that she wrestles with struggles we all face daily–including how to push through other people's ideas about you to get to the heart of who you really are. She's a relatable main character, and readers will find themselves rooting for her to overcome her flaws.

This novel is action-packed, yet also richly layered. It has humor and suspense as well as depth and subtlety, as Tess sorts through complex issues that will resonate with readers and engage them in her quest for self-understanding and self-acceptance.
[Via Locus Online.]