The 2018 Royal Society Insight Investment Science Book Prize recognizes the best of science writing for a non-specialist audience. The 2018 winner was announced October 1: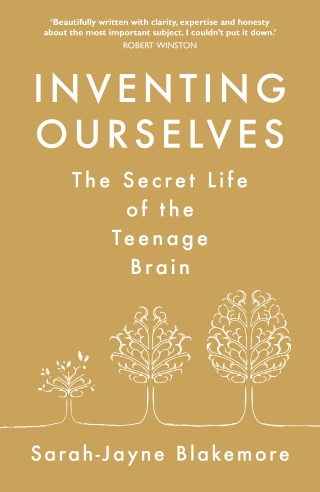 We often joke that teenagers don't have brains. For some reason, it's socially acceptable to mock people in this stage of their lives. The need for intense friendships, the excessive risk taking and the development of many mental illnesses – depression, addiction, schizophrenia – begin during these formative years, so what makes the adolescent brain different?
The entire 2018 award shortlist (in order of author surname):
The prize winner receives a cheque for £25,000, with £2,500 awarded to each of the five shortlisted authors.
This year's judging panel was led by Frances Ashcroft who, as well as being widely published in the field of cell physiology, has also written two popular science books.
The rest of the panel was:
Greg Williams, Editor of WIRED.
Vivienne Parry OBE, a scientist by training, who hosts medical programmes for Radio 4. Her book 'The Truth about Hormones' was shortlisted for the 2005 Royal Society Book Prize.
Dr Leigh Fletcher, a Royal Society University Research Fellow and Associate Professor in Planetary Sciences at the University of Leicester, specializing in the exploration of planetary weather and climate using Earth-based observatories and visiting spacecraft. He is a co-investigator on the Cassini mission to Saturn, and the JUICE mission to Jupiter.
Peter Florence CBE, Director, Hay Festival