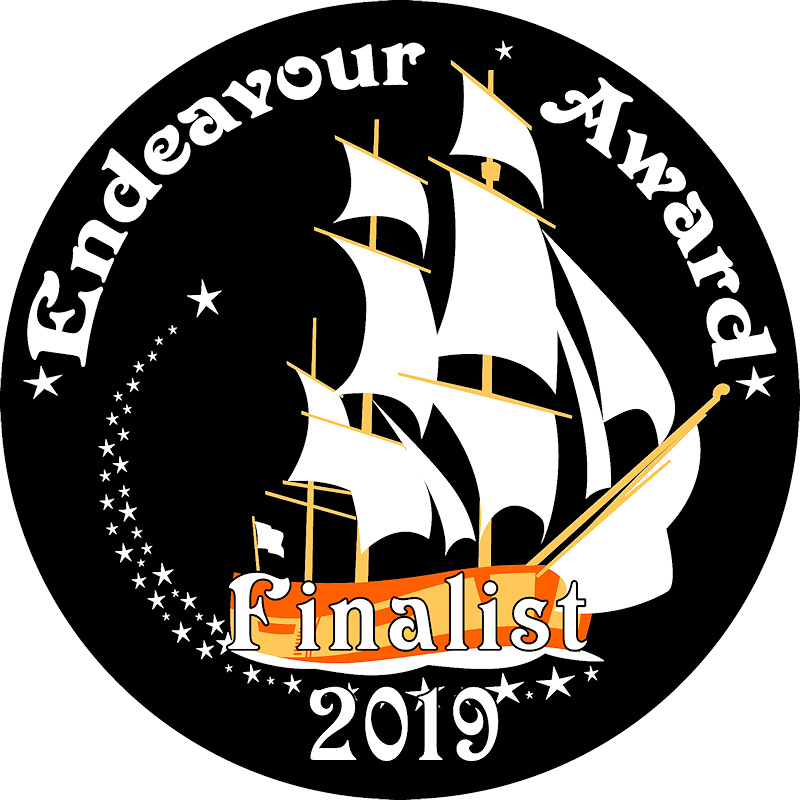 Five novels written by writers from the Pacific Northwest are finalists for the 2019 Endeavour Award. The Award comes with an honorarium of $1,000 and will be announced November 8 at OryCon in Portland, Oregon.
The finalists are:
Blood Orbit by K.R. Richardson, Pyr Books
The Girl in the Green Silk Gown by Seanan McGuire, Daw Books
Irontown Blues by John Varley, Ace Books
Moonshine by Jasmine Gower, Angry Robot
Trial by Treason by Dave Duncan, Night Shade Books
The Endeavour Award honors a distinguished science fiction or fantasy book, either a novel or a single-author collection, created by a writer living in the Pacific Northwest. All entries are read and scored by seven readers randomly selected from a panel of preliminary readers. The five highest scoring books then go to three final judges, who are all professional writers or editors from outside of the Pacific Northwest.
The judges for the 2019 Award are Kij Johnson, Linda Nagata, and Bud Sparhawk.
Kij Johnson is the author of five books and forty shorter works, and has won the Hugo, Nebula, World Fantasy, and Theodore Sturgeon Awards. She teaches creative writing at the University of Kansas, where she is also Associate Director for the Center for the Study of Science Fiction.
Linda Nagata's work has been nominated for the Hugo, Nebula, Locus, John W. Campbell Memorial, and Theodore Sturgeon Memorial awards. She has won the Nebula and is a two-time winner of the Locus award.  Linda is best known for her high-tech science fiction, including the near-future thriller, The Last Good Man, and the Red trilogy. The first book in the trilogy, The Red: First Light, was named as a Publishers Weekly Best Book of 2015. Her newest novel is Edges, book one in the series Inverted Frontier.
Bud Sparhawk has been a three-time novella finalist for the Nebula Award and has appeared in two Year's Best anthologies.  He has sold over 100 short stories and three novels; Shattered Dreams, Distant Seas, and Vixen.  This year he has had three short stories appear in Analog, one in Amazing, and another in the anthology In Harm's
[Via Locus Online.]