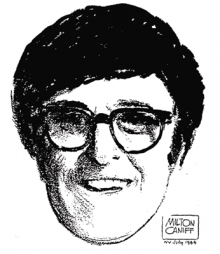 The 2020 Bob Clampett Humanitarian Award recipients were named on July 21 by Comic-Con International: Hero Initiative, creators4comics, and Comicbook United Fund. The official presentation will be part of the Will Eisner Comic Industry Awards Ceremony on July 24. Bob Clampett's daughter, Ruth Clampett, will being doing the presentation.
The 2020 recipient for its ongoing charity efforts is the Hero Initiative, which has been helping comics creators in financial need for over 20 years. Two organizations were chosen for their recent fundraising activities to help out comic book stores. Both are under the auspices of Binc (Book Industry Charitable Foundation): Creators4Comics, helping comics shops affected by the COVID shutdown by raising money through auctions of original art; and Comicbook United Fund, providing economic relief for comicbook retailers.
Comic-Con International's Humanitarian Award is presented in the name of famed animator Bob Clampett, who created the TV series Beany and Cecil, designed such popular characters as Porky Pig and Tweety Bird, and directed 84 classic Warner Brothers cartoons. Clampett was a regular guest a Comic-Con in the 1970s and early 1980s. After his death in 1984, the humanitarian award was created to honor those people in comics and the popular arts who have worked to help others. The recipient is chosen by the Comic-Con committee.