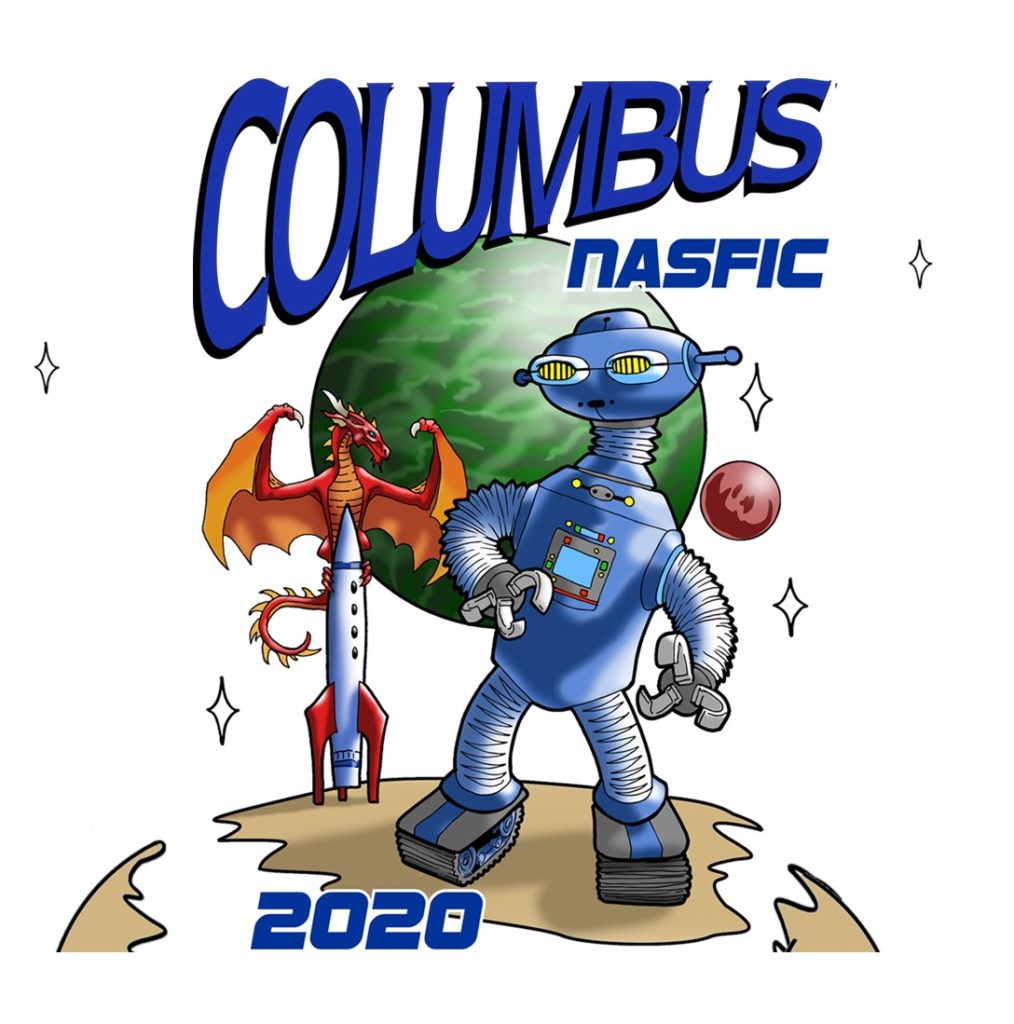 The Columbus 2020 NASFiC's Kim Williams asked File 770 to signal boost the message posted on their website yesterday:
We would like to announce that at this point in time, April 25th 2020, we are STILL planning for the NASFIC in Columbus OH, to occur – live – on the weekend of August 20 – 23, 2020. 

With various states lifting stay in place rules/orders/recommendations the hotel thinks that everything will be just fine.

What we (your NASFIC team) desperately need from you (our Members) is to know if you are still planning to attend. If you are NOT planning to attend, then please cancel your hotel reservation. It's the only real way we have to know how to proceed.

Registration prices will stay at $100 until we welcome you to the Sheraton, then the at-the-door price will be $125.00.

If you have any questions, feel free to email me at finance@columbus2020nasfic.org

Before comments begin: We have a Force Majeure clause. As we said in the post, the corporation is Marriott and they feel that unless the Governor Dewine keeps numerical limits on gatherings, it will be "just fine". They are using GA (Dragon Con) as their evidence.