The 2021 finalists for Left Coast Crime's Lefty Awards, the Barry Awards, the shortlisted authors for the Lindisfarne Prize for Crime Fiction, and the finalists in the British Book Awards crime and thriller category have been announced.
2021 LEFTY AWARDS FINALISTS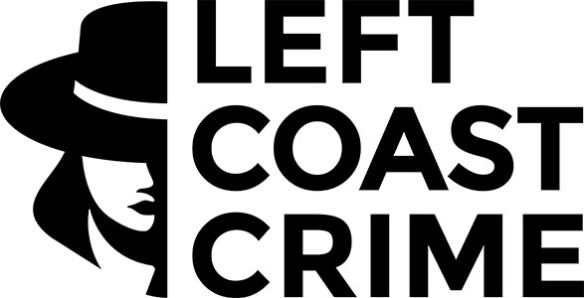 LEFTY FOR BEST HUMOROUS MYSTERY NOVEL
Ellen Byron, Murder in the Bayou Boneyard (Crooked Lane Books)
Jennifer J. Chow, Mimi Lee Gets a Clue (Berkley Prime Crime)
Carl Hiaasen, Squeeze Me (Alfred A. Knopf)
Cynthia Kuhn, The Study of Secrets (Henery Press)
J. Michael Orenduff, The Pot Thief Who Studied the Woman at Otowi Crossing (Aakenbaaken & Kent)
Sung J. Woo, Skin Deep (Agora Books)
LEFTY FOR BEST HISTORICAL MYSTERY NOVEL
Bruce Alexander Memorial for books covering events before 1970
Susanna Calkins, The Fate of a Flapper (Minotaur Books)
Dianne Freeman, A Lady's Guide to Mischief and Murder (Kensington Books)
Laurie R. King, Riviera Gold (Bantam Books)
Catriona McPherson, The Turning Tide (Quercus)
Ann Parker, Mortal Music (Poisoned Pen Press)
James W. Ziskin, Turn to Stone (Seventh Street Books)
LEFTY FOR BEST DEBUT MYSTERY NOVEL
Daisy Bateman, Murder Goes to Market (Seventh Street Books)
Mary Keliikoa, Derailed (Camel Press)
Erica Ruth Neubauer, Murder at the Mena House (Kensington Books)
Richard Osman, The Thursday Murder Club (Viking)
Halley Sutton, The Lady Upstairs (Putnam)
David Heska Wanbli Weiden, Winter Counts (Ecco)
LEFTY FOR BEST MYSTERY NOVEL
Tracy Clark, What You Don't See (Kensington Books)
S.A. Cosby, Blacktop Wasteland (Flatiron Books)
Matt Coyle, Blind Vigil (Oceanview Publishing)
Rachel Howzell Hall, And Now She's Gone (Forge)
Louise Penny, All the Devils Are Here (Minotaur Books)
2021 BARRY AWARD NOMINATIONS
BEST NOVEL
The Boy From The Woods, Harlan Coben (Grand Central)
The Law Of Innocence, Michael Connelly (Little, Brown)
Blacktop Wasteland, S. A. Cosby (Flatiron Books)
And Now She's Gone, Rachel Howzell Hall (Forge)
Moonflower Murders, Anthony Horowitz (Harper)
All The Devils Are Here, Louise Penny (Minotaur)
BEST FIRST NOVEL
Deep State, Chris Hauty (Atria/Emily Bester)
Murder In Old Bombay, Nev March (Minotaur)
The Thursday Murder Club, Richard Osman (Viking\Pamela Dorman)
The Eighth Detective, Alex Pavesi (Henry Holt)
Winter Counts, David Heska Wanbli Weiden (Ecco)
Darling Rose Gold, Stephanie Wrobel (Berkley)
BEST PAPERBACK ORIGINAL
When No One Is Watching, Alyssa Cole (Morrow)
Mongkok Station, Jake Needham (Hp)
Hide Away, Jason Pinter (Thomas & Mercer)
Bad News Travels Fast, James Swain (Thomas & Mercer)
Darkness For Light, Emma Viskic (Pushkin Vertigo)
Turn To Stone, James W. Ziskin (Seventh Street Books)
BEST THRILLER
Double Agent, Tom Bradby (Atlantic Monthly)
Blind Vigil, Matt Coyle (Oceanview)
One Minute Out, Mark Greaney (Berkley)
The Last Hunt, Deon Meyer (Atlantic Monthly)
Eddie's Boy, Thomas Perry (Mysterious Press)
The Wild One, Nick Petrie (Putnam)
2021 LINDISFARNE PRIZE FOR CRIME FICTION
The Lindisfarne Prize is a literary prize which recognizes outstanding writing in the genre of crime or thriller fiction. The shortlisted authors are:
Rob Scragg
Barbara Scott Emmett
Ellie Davies
David Cooper
Ed Walsh
The winning entry will be awarded a prize of £2500 to support the completion of their work and funding towards a year's membership of both the Society of Authors (SoA) and the Alliance of Independent Authors (ALLi), and smaller financial awards to shortlisted candidates.
2021 BRITISH BOOK AWARDS
Crime And Thriller Category
Troubled Blood by Robert Galbraith (Sphere)
The Sentinel by Lee Child and Andrew Child (Bantam)
The Patient Man by Joy Ellis (Joffe Books)
The Guest List by Lucy Foley (HarperFiction)
The Thursday Murder Club by Richard Osman (Viking)
A Song for the Dark Times by Ian Rankin (Orion Fiction)
[Thanks to Cora Buhlert for the story.]