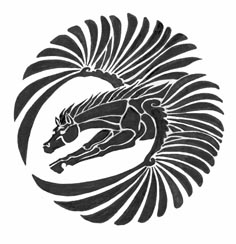 The 2021 Pegasus Awards were announced on October 30. The Pegasus Award is presented by the Ohio Valley Filk Fest (OVFF) for excellence in filking.
Enjoy the sound clips of the nominees here.
BEST FILK SONG
Second-Hand Heaven – Lawrence Dean
BEST CLASSIC FILK SONG
Nessie, Come Up – Dr. Jane Robinson *
BEST PERFORMER
[Tie]
Rhiannon's Lark
The Faithful Sidekicks
BEST WRITER/COMPOSER
BEST MAD SCIENCE SONG
I Built A Time Machine – Eric Distad
BEST CHEERY-OSE SONG
Tiny Kraken — Rhiannon's Lark
(*) Name usage confirmed by Dr. James Robinson.