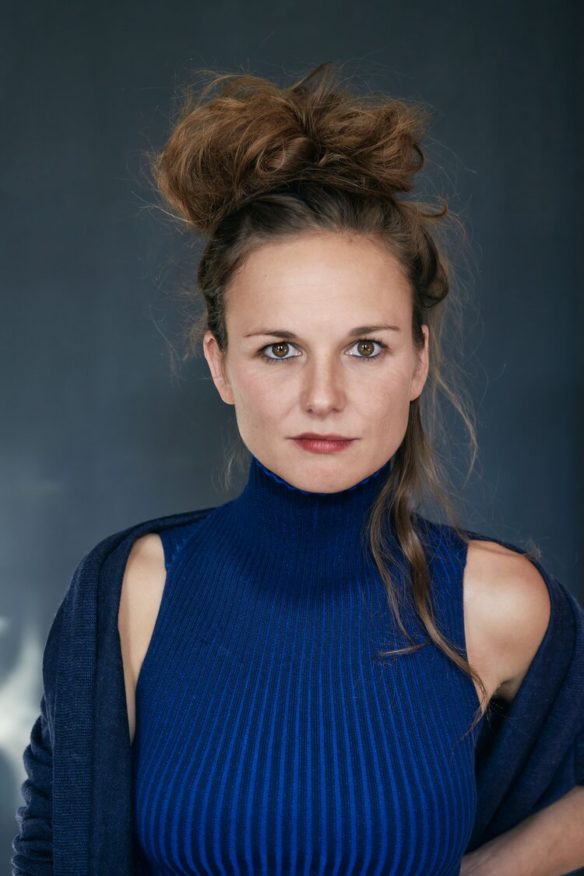 Katharina Köller is the recipient of the 2021 Phantastikpreis der Stadt Wetzlar (Fantasy Award of the City of Wetzlar) for her novel Was ich im Wasser sah [What I Saw in the Water] published by Frankfurter Verlagsanstalt.
A ten-member expert jury consisting of representatives from the book trade, publishing, library, school, university and media selected Köller's debut novel from over 100 submitted titles.
The prize, worth € 4,000, has been given since 1984 by the town of Wetzlar, which is home to the Phantastische Bibliothek-Wetzlar (Fantasy Library Wetzlar), with the largest publicly accessible SFF collection in the world. The aim of the library is to collect everything in print which belongs to: science fiction, fantasy, literature, classical fantasy, horror, utopian novels, fantastic journey and adventure novels, fairy tales, saga, myths, etc. At the moment the library is in possession of 150,000 titles.
The Phantastische Bibliothek Wetzlar has also announced the winner of its award for children's picture books, the Huckepack Bilderbuchpreis 2021. The Huckepack jury unanimously selected Ein eiskalter Fisch  [An ice cold fish] from a total of 444 picture books as this year's winner:
Frauke Angel (Text) & Elisabeth Kihßl (Illustration): Ein eiskalter Fisch. Innsbruck/Wien: Tyrolia, 2020
[Thanks to Cora Buhlert for the story.]