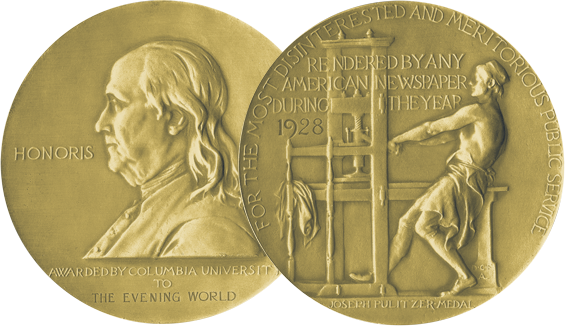 The 2021 Pulitzer Prize winners were announced June 11.
The prize for Breaking News Reporting went to the Staff of the Star Tribune, Minneapolis, Minn. "For its urgent, authoritative and nuanced coverage of the death of George Floyd at the hands of police in Minneapolis and of the reverberations that followed."
Although not one of the articles submitted for the award, the Minneapolis Star-Tribune as part of its continuing coverage in the following months ran a photo of Don Blyly standing amid the ruins of Uncle Hugo's bookstore in the August 12 issue to highlight its story "Mpls. keeps landscape of rubble as city wants taxes before permit".
The Star-Tribune staff will share a $15,000 prize.
A Special Citation also has been awarded to Darnella Frazier "For courageously recording the murder of George Floyd, a video that spurred protests against police brutality around the world, highlighting the crucial role of citizens in journalists' quest for truth and justice."
The Fiction winner is the (non-genre) novel The Night Watchman by Louise Erdrich (Harper).