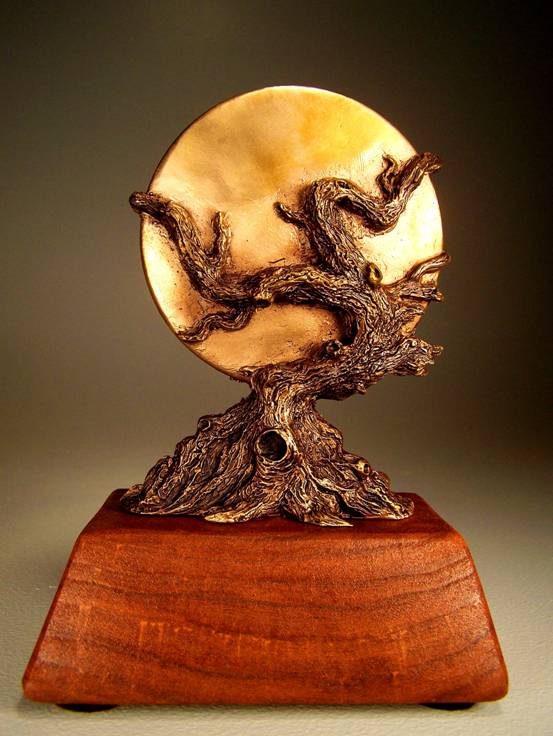 The World Fantasy Awards administrator announced the final ballot for this year's awards on July 20.
LIFETIME ACHIEVEMENT
Samuel R. Delany
Terri Windling
2021 WORLD FANTASY AWARD FINALISTS
NOVEL
Black Water Sister by Zen Cho (Ace Books/Macmillan)
A Master of Djinn by P. Djèlí Clark (Tordotcom/Orbit UK)
The City Beautiful by Aden Polydoros (Inkyard Press)
The Jasmine Throne by Tasha Suri (Orbit US/Orbit UK)
The Last House on Needless Street by Catriona Ward (Nightfire/Viper UK)
NOVELLA
"For Sale by Owner" by Elizabeth Hand (When Things Get Dark)
Nothing But Blackened Teeth by Cassandra Khaw (Nightfire)
And What Can We Offer You Tonight by Premee Mohamed (Neon Hemlock Press)
Finches by A. M. Muffaz (Vernacular Books)
"A Canticle for Lost Girls" by Isabel Yap (Never Have I Ever: Stories)
SHORT FICTION
"The Failing Name" by Eugen Bacon and Seb Doubinsky (Fantasy Magazine, Aug. 2021)
"The Demon Sage's Daughter" by Varsha Dinesh (Strange Horizons, 8 Feb 2021)
"If the Martians Have Magic" by P. Djèlí Clark (Uncanny Magazine #42, Sep/Oct 2021)
"#Spring Love, #Pichal Pairi" by Usman T. Malik (Tor.com, Mar 3 2021)
"Where Oaken Hearts Do Gather" by Sarah Pinsker (Uncanny Magazine #39, Mar/Apr 2021)
"(emet)" by Lauren Ring (The Magazine of Fantasy & Science Fiction, July/Aug 2021)
ANTHOLOGY
Professor Charlatan Bardot's Travel Anthology to the Most (Fictional) Haunted Buildings in the Weird, Wild World (2021 Edition), eds. Charlatan Bardot and Eric J. Guignard (Dark Moon Books)
When Things Get Dark: Stories Inspired by Shirley Jackson, ed. Ellen Datlow (Titan Books)
The Year's Best Dark Fantasy & Horror Volume Two, ed. Paula Guran (Pyr)
The Year's Best African Speculative Fiction (2021), ed. Oghenechovwe Donald Ekpeki (Jembefola Press)
Speculative Fiction for Dreamers: A Latinx Anthology, eds. Alex Hernandez, Matthew David Goodwin, Sarah Rafael García (Mad Creek Books an imprint of the Ohio State University Press)
COLLECTION
Tales the Devil Told Me by Jen Fawkes (Press 53)
Big Dark Hole: Stories by Jeffrey Ford (Small Beer Press)
Midnight Doorways: Fables from Pakistan by Usman T. Malik (Kitab)
The Tallow-Wife and Other Tales by Angela Slatter (Tartarus Press)
The Ghost Sequences by A. C. Wise (Undertow Publications)
Never Have I Ever: Stories by Isabel Yap (Small Beer Press)
ARTIST
Brom
Odera Igbokwe
Tran Nguyen
Aleksandra Skiba
Charles Vess
SPECIAL AWARD – PROFESSIONAL
Charlie Jane Anders, for Never Say You Can't Survive (Tordotcom)
Cam Collins and Steve Shell, for Old Gods of Appalachia (podcast)
Irene Gallo, for Tor.com
Marjorie Liu and Sana Takeda, for Monstress Volume Six: The Vow (Image Comics)
William K. Schafer, for Subterranean Press
Sheree Renée Thomas, for editing F&SF
SPECIAL AWARD – NON-PROFESSIONAL
Gautam Bhatia and Vanessa Rose Phin, for Strange Horizons
Maria J. Pérez Cuervo, for Hellebore
Michael Kelly, for Undertow Publications
Tonia Ransom, for Nightlight: A Horror Fiction Podcast
Arley Sorg and Christie Yant, for Fantasy Magazine
Lynne M. Thomas and Michael Damian Thomas, for Uncanny Magazine
World Fantasy Award Administrator Peter Dennis Pautz thanked the judges: S. E. Cooney, Julie Crisp, C. C. Finlay, Richard Kadrey, and Misha Stone.
The awards will be presented at the World Fantasy Convention, to be held November 3-6, 2022, in New Orleans.
[Thanks to Peter Dennis Pautz for the story.]