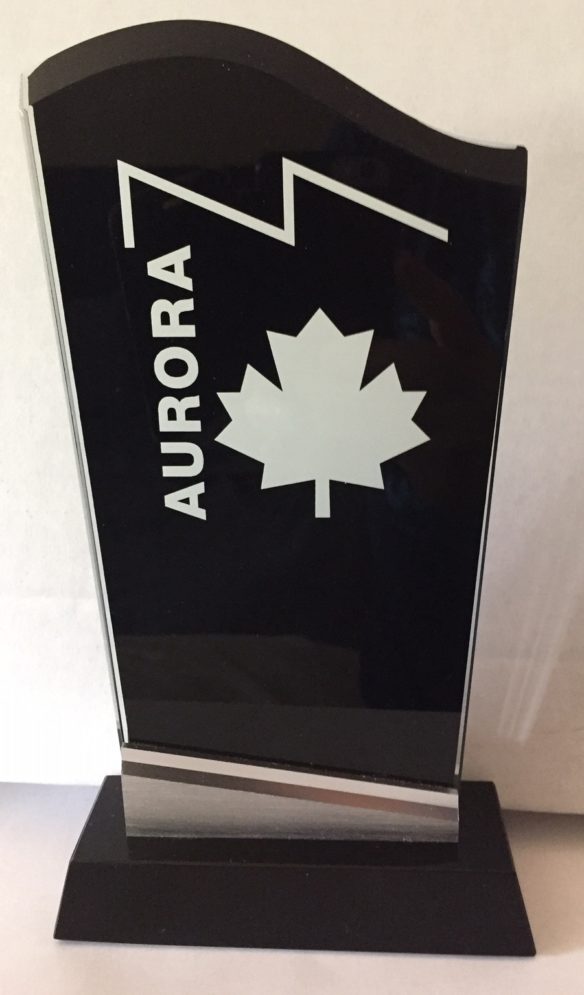 The 2022 Aurora Awards were announced by the Canadian Science Fiction and Fantasy Association on August 13 in a virtual ceremony during When Words Collide.
BEST NOVEL
Jade Legacy, Fonda Lee, Orbit
BEST YOUNG ADULT NOVEL
Walking in Two Worlds, Wab Kinew, Penguin Teen
BEST NOVELETTE/NOVELLA
The Annual Migration of Clouds, Premee Mohamed, ECW Press
BEST SHORT STORY
"The Mathematics of Fairyland", Phoebe Barton, Lightspeed Magazine, Issue 129
BEST GRAPHIC NOVEL/COMIC
It Never Rains, Kari Maaren, Webcomic
BEST POEM/SONG
"Cat People Café", Carolyn Clink, Polar Starlight #3
BEST RELATED WORK
Alias Space and Other Stories, Kelly Robson, Subterranean Press
BEST VISUAL PRESENTATION
Dune (2021), directed by Denis Villeneuve, Legendary Entertainment
BEST ARTIST
Samantha Beiko, cover for Seasons Between Us: Tales of Identities and Memories
BEST FAN WRITING AND PUBLICATION
BEST FAN ORGANIZATIONAL
When Words Collide, chair, Randy McCharles (Calgary)
BEST FAN RELATED WORK
2022 CANADIAN SCIENCE FICTION AND FANTASY ASSOCIATION HALL OF FAME INDUCTEES
Julie E. Czerneda: Fantasy and Science Fiction author and editor, and winner of seven Aurora Awards. Since 1997, Julie E. Czerneda has turned her love and knowledge of biology into science fiction novels and short stories that have received international acclaim, multiple awards, and best-selling status.
Ed Greenwood: Fantasy author, editor, and creator of the Forgotten Realms game world. In 1979 he began writing articles about it for Dragon magazine and subsequently sold the rights to TSR. He has published over 35 novels for TSR and contributed to over 200 books and game products for other publishers.
Hayden Trenholm: Science Fiction writer and editor, winner of five Aurora Awards, and publisher (Bundoran Press). Over the years, Hayden has published 4 novels and more than 30 short stories in the field. Despite his work as an editor (17 novels and 5 anthologies for Bundoran Press plus numerous freelance assignments) he has continued to write and consistently adds to his short fiction tally.