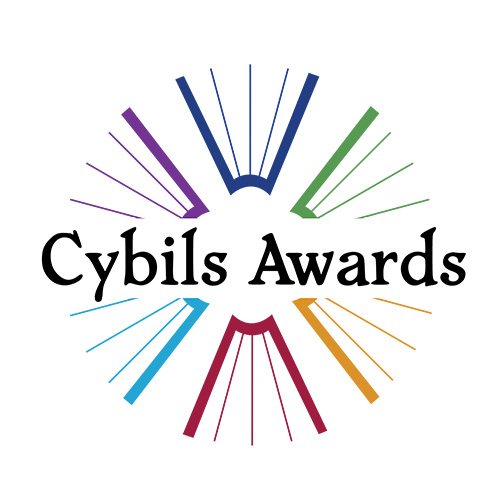 The 2022 finalists for the Cybils (Children's and Young Adults Bloggers' Literary Awards) were announced on January 1.
Here are the results from the two speculative fiction categories. The complete list is here.
ELEMENTARY/MIDDLE GRADE SPECULATIVE FICTION
Children of the Quicksands by Efua Traore
Simi's mother raised her in a protective bubble in Lagos, which did nothing to prepare her for a summer spent with her grandmother in a remote village, where the magic of the Yoruba gods and goddesses is real, and modern conveniences aren't. There she is confronted with a mystery of vanished children, an unhappy Goddess, and a lake of quicksand that sucks her into a magical bubble world where other children are trapped. She escapes, and begins to unravel the stories at the heart of the mystery, including her own family tragedy and her grandmother's connection to the Goddess who created the lake. The fantasy side of the story is compelling and distinctive–though there is very real danger, loss, and heartbreak, there is no larger-than-life villain here to be defeated, and Simi is no special Chosen One. Equally engrossing is the beautifully detailed real world story of a city girl adjusting to a rural way of life, who learns how to adapt and becomes a true member of a vibrant community. Truly a winning combination!
Eden's Everdark by Karen Strong
This stunning and thoroughly engrossing horror adventure book immerses readers in a nightmare, with the horrific history of slavery adding depth to the already blood-chilling setting. When Eden meets her deceased mother's family for the first time, they embrace her. But their island home has a dark side. Eden wanders into Everdark, a strange parallel world. There she is captured by the Witch of Everdark, who is determined to keep her as a daughter in a terrifying version of an opulent mansion that once belonged to slave owners. The characters, both living and dead, are wonderfully complex and mysterious. Readers will be fully invested in Eden's attempts to escape Everdark by drawing both on her own magical heritage and her strength of character to break and heal intergenerational trauma.
Fenris & Mott by Greg van Eekhout
Mythological mayhem crashes into the real world, in the form of a wolf puppy, Fenris, who's about to unwittingly set Ragnarok in motion, and who's rescued by an ordinary girl, Mott. Now alongside her regular, very relatable, anxieties, Mott has a wolf puppy to defend, and Norse magic gone wild to deal with. Along with the fantastical danger the world is in, there's also extreme environmental danger. Mott wants to save both Fenris and the world, and the tension keeps building beautifully. It's funny and sweet as all get out (Fenris makes an adorable puppy), and it's also a page turner of a high stakes romp! An utterly delightful book, with thought-provoking real world seasoning!
Freddie vs. the Family Curse by Tracy Badua
This supernatural caper about a boy who unleashes the spirit of his great uncle, responsible for the family curse, is full of heart and humor. Freddie's many cringe-worthy antics and the loving, but often sarcastic, commentary of his family were both hilarious and relatable. At its core, this book celebrates Freddie's Filipino-American family and does a beautiful job of substantively weaving in important themes of history, culture, community, and tradition into a madcap, magical adventure.
The Clackity by Lora Senf
Unapologetically scary and occasionally stomach-turningly grotesque, The Clackity reads like a mash-up of old-school fairy tales and modern horror. The prose is musical, the plot keeps the pages turning, and the emotional honesty keeps it grounded even in an entirely fantastical setting. Featuring an episodic structure that'll appeal to gaming fans, our heroine is tasked with traversing seven dangerous houses full of puzzles and traps, suspicious characters and unwelcome surprises–and all she's got on her side is her knowledge of fairy tales, her tenacity, her techniques for keeping her panic attacks under control… and an entirely original animal companion that might prompt young readers to start making plans for their first tattoo.
The Marvellers (Marvellerverse, 1) by Dhonielle Clayton, illustrated by Khadijah Khatib
Ella Durand has grown up near New Orleans in a magical family that practices the traditional arts of Conjure. Historically, though, Conjure has been considered somewhere between lesser and downright wicked by the rest of the magical community, the Marvellers. So when Ella enrolls in the Marveller's magic school, the Arcanum Training Institute, her experience is both exciting and fraught. The Marveller's world is filled with tradition and whimsy, including delightful foods, adorable creatures, steampunk/futuristic transportation, unique characters – and a villain that the adults refuse to believe is there. This is an engrossing read for any kid or would-be kid looking for a magical school to call their own.
The Mirrorwood by Deva Fagan
A girl without a face stars in this cleverly reinventive fantasy tale that has roots in Sleeping Beauty. The story twists and turns with never a dull moment as Fable encounters imaginative riddles, illusions, and challenges on her quest to free the Mirrorwood from its demon-prince. The folks who support Fable along the way (including a girl intent on killing her, a normalized queer family, and a fantastic feline sidekick) elevate the story. With themes of finding your identity and recognizing the experiences of others, The Mirrorwood is a fairy tale adventure with plenty that will enchant young readers.
YOUNG ADULT SPECULATIVE FICTION
A Snake Falls to Earth by Darcie Little Badger
Beyond our world lies the mirror world, populated by monsters, spirits, and animals that can take human form. In this mirror world Oli, a cottonmouth, is finding his way for the first time away from his family. His found family forms quickly to include the wolves, Reign and Risk, and a small silent gentle toad named Ami. When calamity strikes and one of Oli's friends is in deadly danger, he must take the treacherous journey to our world to seek a cure. Once here, he meets Nina. Nina, a Lipan teenager, has always believed in the old stories. She recognizes Oli for what he is and seeks to help him find a cure for his friend while coping with her own family crisis. This gorgeously layered story balances the old and the new, science and myth, family and foe into a unique tale for the ages.
From Dust, a Flame by Rebecca Podos
Rebecca Podos brings Jewish folklore to life in her captivating new mystery From Dust, a Flame. Podos skillfully develops a dynamic and compelling relationship between the protagonist, Hannah, and her brother, Gabe, who must uncover the family and cultural history their mother deliberately hid from them in order to break an intergenerational curse. The intricate plot progresses masterfully and Podos introduces an authentically rendered group of characters along the way. I particularly appreciated the layered mythologies, intergenerational conflict, and brilliant representations of Jewish and LGBTQ+ identities. From Dust, a Flame is a must-read for all fans of young adult speculative fiction.
How To Succeed in Witchcraft by Aislinn Brophy
In their debut novel How to Succeed in Witchcraft, Aislinn Brophy crafts a magical world where Shay Johnson, a Black biracial witch, is working twice as hard to be a perfect student so she can achieve her goals of getting into a top-tier licensing college. But when she gets wrangled into the school's play to help her earn a scholarship, she realizes that her enemy, Ana Alvarez, might not be her enemy after all. But worse still, Mr. B., who's in charge of the play, might be using his connections to the scholarship to take advantage of Shay and the other scholarship winners who came before her. This story delves into issues surrounding race, classist systems, and diversity. Shay's story serves as a reminder that not all adults have teens' best interests at heart, but teens can turn to adults they trust when they get into trouble
Little Thieves by Margaret Owen
Little Thieves is a loose retelling of "The Goose Girl" fairy tale – from the perspective of the maid who stole the princess's identity. And that's not all that Vanja has stolen. She plans to steal enough from the wealthy houses she visits to be able to flee the Blessed Empire, but everything conspires to stop her – the brutal Margrave coming back to his castle, a Prefect of the Godly Courts investigating the jewel heists, and especially a curse that will turn her into a jeweled statue if she can't break it by the full moon. Set in a medieval world where same-gender relationships and transgender folks are not remarkable, this is a wonderfully woven page-turner where Vanja must learn to make friends and trust them to help her if she wants to survive.
See You Yesterday by Rachel Lynn Solomon
Barrett Bloom hopes that college will be the fresh start she needs to recover and rise above her miserable high school experience. But after a disastrous first day, from unexpectedly being roommates with her high school BFF-turned-enemy to accidentally burning down a frat house, she finds herself walking up the next morning… only for it to be the very same morning. When she finds out that she isn't the only student trapped in a time-loop, her physics 101 classmate Miles having been stuck in the same loop for months, the two embark on an exciting adventure to try and find their way to tomorrow. Hilarious, romantic, and full of heart, See You Yesterday is a story about growing up and the reassurance that no matter how embarrassing or unpleasant one's past may be, there will always be a tomorrow waiting on the other side.
The Girl Who Fell Beneath the Sea by Axie Oh
This gorgeous, gripping fantasy holds readers spellbound from the moment Mina jumps into the sea in hopes of saving her brother, Joon, and Shim Cheong, the girl he loves, from a watery death—or a fate worse than death. Mina's impulsive decision sweeps her into a realm of menace and magic where a Sea God slumbers, spirits connive, and dragons cavort. With lush prose, satisfying romance, and perfectly interwoven notes of whimsy and suspense, Axie Oh's brilliant reimagining of a classic Korean fairy tale explores themes of found family and true love—all kinds of true love. This wholly fresh take on the "chosen one" trope shows that even though you're bound by the Red String of Fate, you still have agency.
The Weight of Blood by Tiffany D. Jackson
Maddy Washington lives a hidden life in a small town until her peers learn her secret and puts her into a devastating spotlight that will have extreme consequences for everyone. Jackson crafts a thrilling homage to the classic horror story Carrie by Stephen King that will resonate with contemporary teens by adding elements of podcasts and tackling social justice themes like racism, colorism, sundown towns, and, just as in the original, bullying and family relationships. The twists and turns keep readers fully invested while making them think about the world that we live in and the heritage that continues to impact who we are and how we live, for good or ill. The mastery and skill necessary to craft such an updated homage to a classic horror tale while making it fully original and relevant to today's teen audiences put this on the shortlist.