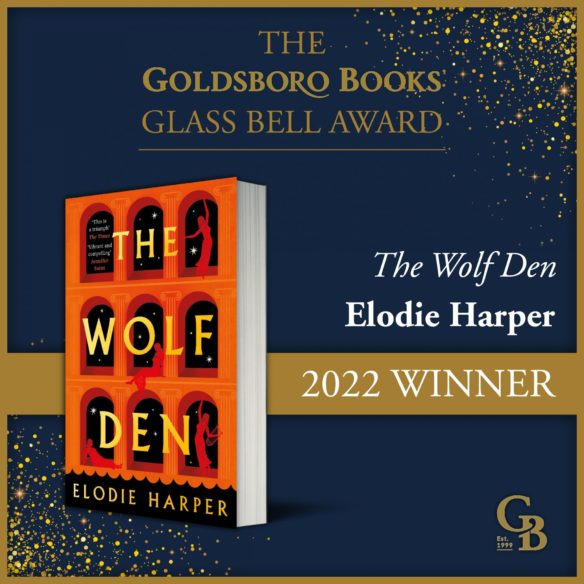 The Goldsboro Books Glass Bell Award 2022 has been awarded to Elodie Harper for The Wolf Den, the first novel in a new trilogy re-imagining the lives of the forgotten women of Pompeii's brothels, published by Head of Zeus. It follows Amara – a young woman sold into slavery and sent to work at Pompeii's famous brothel – who is determined to regain her freedom.
The winner will receive £2,000 and a beautiful, handmade, engraved glass bell.
The Glass Bell Award was established in 2017 by independent bookstore Goldsboro Books and rewards storytelling in all genres – from romance, thrillers and ghost stories, to historical, speculative and literary fiction. It is awarded annually to "a compelling novel with brilliant characterization and a distinct voice that is confidently written and assuredly realized."
One work of genre interest was on the six-book shortlist, Ariadne by Jennifer Saint.