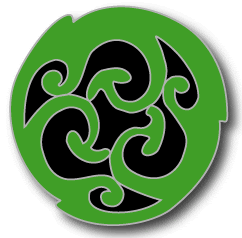 The shortlists for the 2022 Mythopoeic Awards were revealed May 17.
MYTHOPOEIC FANTASY AWARD FOR ADULT LITERATURE
Katherine Addison, The Witness for the Dead (Tor, 2021)
Ryka Aoki, Light from Uncommon Stars (Tor Books, 2021)
P. Djèlí Clark, A Master of Djinn (Tordotcom, 2021)
Susanna Clarke, Piranesi (Bloomsbury, 2020)
Garth Nix, Terciel and Elinor (Katherine Tegen Books, 2021)
Jo Walton, Or What You Will (Tor 2020)
MYTHOPOEIC FANTASY AWARD FOR CHILDREN'S LITERATURE
Sayantani DasGupta, The Kiranmala and the Kingdom Beyond trilogy (Scholastic, 2018–2020)
Regina Hansen, The Coming Storm (Athenium, 2021)
Lori M. Lee, Pahua and the Soul Stealer (Rick Riordan Presents, 2021)
Eden Royce, Root Magic (Walden Pond Press, 2021)
MYTHOPOEIC SCHOLARSHIP AWARD IN INKLINGS STUDIES
Paul S. Fiddes, Charles Williams and C. S. Lewis: Friends in Co-inherence (Oxford UP, 2021)
John Garth, The Worlds of J.R.R. Tolkien: The Places that Inspired Middle-earth (Princeton UP, 2020)
Peter Grybauskas, A Sense of Tales Untold: Exploring the Edges of Tolkien's Literary Canvas (Kent State UP, 2021)
Holly Ordway, Tolkien's Modern Reading: Middle-earth Beyond the Middle Ages (Word on Fire, 2021)
MYTHOPOEIC SCHOLARSHIP AWARD IN MYTH AND FANTASY STUDIES
Philip Ball, The Modern Myths: Adventures in the Machinery of the Popular Imagination (U of Chicago P, 2021)
Hadas Elber-Aviram, Fairy Tales of London: British Urban Fantasy, 1840 to the Present (Bloomsbury Academic, 2021)
Daniel Ogden, The Dragon in the West: From Ancient Myth to Modern Legend (Oxford UP, 2021)
Ebony Elizabeth Thomas, The Dark Fantastic: Race and the Imagination from Harry Potter to The Hunger Games (New York UP, 2019)
Joseph Rex Young, George R. R. Martin and the Fantasy Form (Routledge, 2019)
The Mythopoeic Fantasy Award for Adult Literature is given to the fantasy novel, multi -volume, or single-author story collection for adults published during 2021 that best exemplifies the spirit of the Inklings. Books are eligible for two years after publication if not selected as a finalist during the first year of eligibility.
The Mythopoeic Fantasy Award for Children's Literature honors books for beginning readers to age thirteen, in the tradition of The Hobbit or The Chronicles of Narnia. Rules for eligibility are otherwise the same as for the Adult literature award.
The Mythopoeic Scholarship Award in Inklings Studies is given to books on Tolkien, Lewis, and/or Williams that make significant contributions to Inklings scholarship. For this award, books first published during the last three years (2019–2021) are eligible, including finalists for previous years.
The Mythopoeic Scholarship Award in Myth and Fantasy Studies is given to scholarly books on other specific authors in the Inklings tradition, or to more general works on the genres of myth and fantasy. The period of eligibility is three years, as for the Inklings Studies award.
The winners of this year's awards will be announced during Mythcon 52, to be held July 29-August 1 at Albuquerque, NM.
[Based on an official statement.]