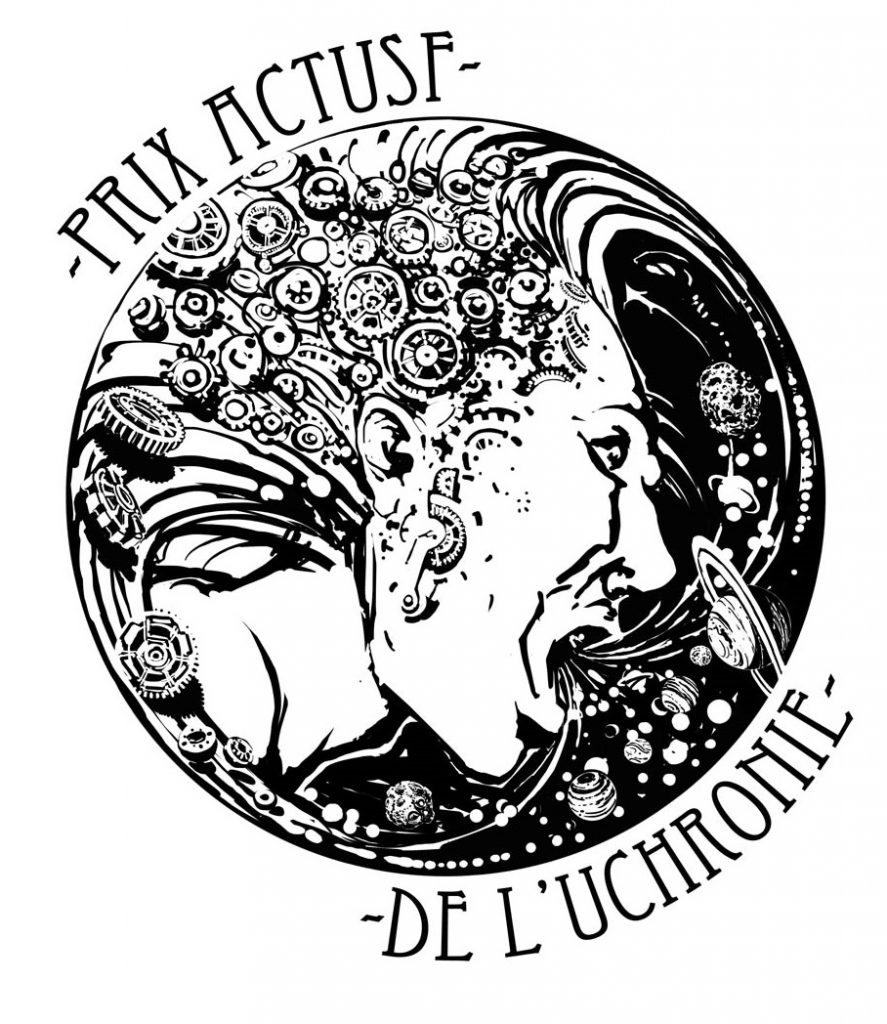 The shortlist for the 2022 Prix Actusf de l'Uchronie was revealed on October 25.
It is a juried award for work in a specialized segment of sff field, described in the Wikipedia:
Uchronia refers to a hypothetical or fictional time period of our world, in contrast to altogether-fictional lands or worlds. The concept is similar to alternate history, but uchronic times are not easily defined but are placed mainly in some distant or unspecified point before current times, and they are sometimes reminiscent of a constructed world. Some, however, use uchronia to refer to an alternate history
Middle-Earth and the Hyborean Age are examples of uchronic settings.
French publisher ActuSF gives the award in three categories:
Literature, for essays and novels;
Graphic design, for comics, covers and other pictorial initiatives;
The Special Prize, for an original uchronic work, whether it is a game, an exhibition, etc.
Eligible works were those published or released in French between September 1, 2021 and June 30, 2022.
Here is the list of nominees for the 2022 Prix ActuSF de l'Uchronie:
PRIX LITTÉRAIRE
Le Fleuve Électrique by Victor Fleury and Vincent Longrive (Bragelonne)
Les Enfants de la Terreur by Johan Heliot (L'Atalante)
Les Neuf Vies de Rose Napolitano [The Nine Lives of Rose Napolitano] by Donna Freitas, translated by Lori Saint-Martin and Paul Gagné (Nil)
Les Temps ultramodernes by Laurent Genefort (Albin Michel Imaginaire)
Lupus in Fabula by Jérôme Akkouche (Le Chat Noir)
Vers Mars by Mary Robinette Kowal, translated by Patrick Imbert (Denoël Lunes d'encre)
PRIX GRAPHIQUE
"The range of publications did not allow the jury to decide in this category. However, the jury would like to highlight volume 3 of the series Le Dernier Atlas by Fabien Vehlmann, Gwen de Bonneval, Hervé Tanquerelle and Fred Blanchard (published by Dupuis). Volume 1 received the Prix ActuSF de l'Uchronie 2019. Volume 3 closes the series in style."
PRIX SPÉCIAL
Bifrost 105 for three short stories uchroniques "Père" by Ray Nayler, "Cavorite" by Laurent Genefort and "La Tragique Affaire de l'ambassadeur martien" by Eric Brown
For All Mankind, season 3 (Apple TV)
Victor Dixen for his universe Vampyria, with the novels La Cour des ténèbres, La Cour des miracles, La Cour des ouragans (Robert Laffont), the comic Vampyria Inquisition T1 (Éditions Soleil) and Le Tarot Interdit – Vampyria (404 Éditions)
P. Djèlí Clark for his uchronic universes (Les Tambours du dieu noir [The Black God's Drums] followed by L'Étrange Affaire du djinn du Caire [A Dead Djinn in Cairo], Le Mystère du tramway hanté [The Haunting of Tram Car 015], Maître des djinns [A Master of Djinn] and Ring Shout : Cantique ritual [Ring Shout; or, Hunting Ku Kluxes in the End Times]) masterfully translated by Mathilde Montier (L'Atalante)
Uchronies, le laboratoire clandestin de l'histoire by Thierry Camous (Vendémiaire)
The award jury is composed of: Étienne Barillier, Bertrand Campeis, Karine Gobled, Hermine Hémon and Jean Rébillat.