The Psychedelic Film and Music Festival has announced the award winners for its fourth annual event, which featured a lineup of science fiction, horror, and fantasy films, music videos, and panels with filmmakers. The festival took place December 9-12, with virtual screenings as well as in-person events at the Producers Club Theaters in Midtown Manhattan.
The event recognized ten official selections for outstanding filmmaking and storytelling that explore the influence and breakthroughs of the psychedelic community.
BEST PSYCHEDELIC FEATURE
Wonderland Recoil (2021)
Director: Shaun Rana
Run Time/Country: 93 min, Denmark
Synopsis: In the future it's possible to print custom made drugs & psychedelics in your home. Alice is stuck in her life, and is desperately looking for an escape. She finds a brand new psychedelic drug called Nirvana – designed to warp your reality. Alice takes it, arrives in Wonderland as her alter ego Ecila and gets lost in Wonderland, where she has to face her demons and nightmares.
BEST PSYCHEDELIC DOCUMENTARY
The Song That Calls You Home (2020)
Director: Luis Robledo, Vanni Mangoni
Run Time/Country: 73 min, USA/Canada/Costa Rica/Italy/Peru
Synopsis: This is a personal, scientific and mystical exploration of Amazonian curanderismo with focus on Ayahuasca and Master Plants, their healing and visionary properties and risks, along with the wondrous world of the Shipibo people and song.
BEST TRANSPERSONAL DOCUMENTARY
Three Films (2020)
Director: Ivan Weiss
Run Time/Country: 16 min, USA/UK/Japan/Portugal/Poland
Synopsis: Framed around three performances – two live shows and one studio cut – "Three Films" is a patchwork video sculpture, a meditation on the creative process.
BEST PSYCHEDELIC HORROR FEATURE
Corpse (2018)
Director: Christopher Ernst
Run Time/Country: 83 min, USA
Synopsis: A forbidden book which induces madness in those who read it. An experimental film based on the classic weird fiction anthology, "The King in Yellow" by Robert W. Chambers.
BEST PSYCHEDELIC SCI-FI SHORT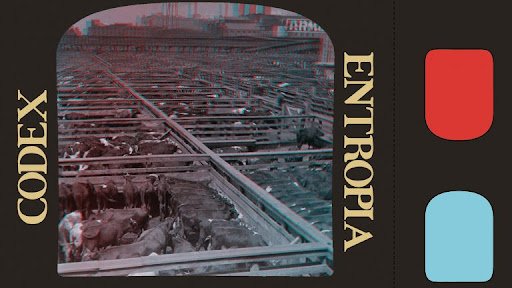 Codex Entropia (2021)
Director: Richard Pell
Run Time/Country: 9 min, USA
Synopsis: An ancient civilization develops complex computing technologies using only well-trained animals. Told through a psychedelic found-footage slideshow sourced entirely from 100+ year old stereoscopic photographs. Seen here in its intended anaglyph format.
BEST SHORT FORM DOCUMENTARY
Psychedelic Pandemic (2021)
Director: Luis Solarat
Run Time/Country: 30 min, USA/Peru
Synopsis: A filmmaker from London leaves his career behind and travels to the Amazon to fulfill a life-long dream and experience Ayahuasca but on his way to Peru, COVID-19 changes everything, leaving him trapped in the jungle while the world as he knew it disappears.
BEST PSYCHEDELIC/TRANSPERSONAL SHORT
Dazzle Ships (2021)
Director: Solomon Burbridge
Executive Producer: Todd Haynes 
Run Time/Country: 19 min, USA
Synopsis: In Dazzle Ships, the performers and their desire to feel loved are set in an internal feedback loop where the weapon of psychic disturbance becomes a tool of self awakening. The result is a genuine reflection of the fewest who are exposed. The magic of the obscure and ephemeral.
BEST ANIMATION SHORT
Paint on Paint #1 (2021)
Director: Vasco Diogo
Run Time/Country: 4 min, Portugal
Synopsis: This film used dripping techniques that emulate abstract expressionist painting and the work of Stan Brakhage, in order to produce insights about ourselves and the world we live in.
BEST EDM PSY-TRANCE SONG
Dustria (2020)
Director: Alison Tanenhaus
Run Time/Country: 5 min, USA
Synopsis: A candy-colored, slightly sinister, otherworldly meditation on industrial waste and atmospheric decay. Presented in the form of a hypnotic music video for Boston electronic synth duo The Square Root of Negative Two.
BEST PSYCHEDELIC SONG
Copper Lines (2021)
Director/Artists: Banjii & Mayuri
Run Time/Country: 6 min, USA
Synopsis: Banjii & Mayuri is a band that released their debut single "Copper Lines" from their upcoming album "Uncommon Love Story" on August 14th, 2020 on all streaming platforms.