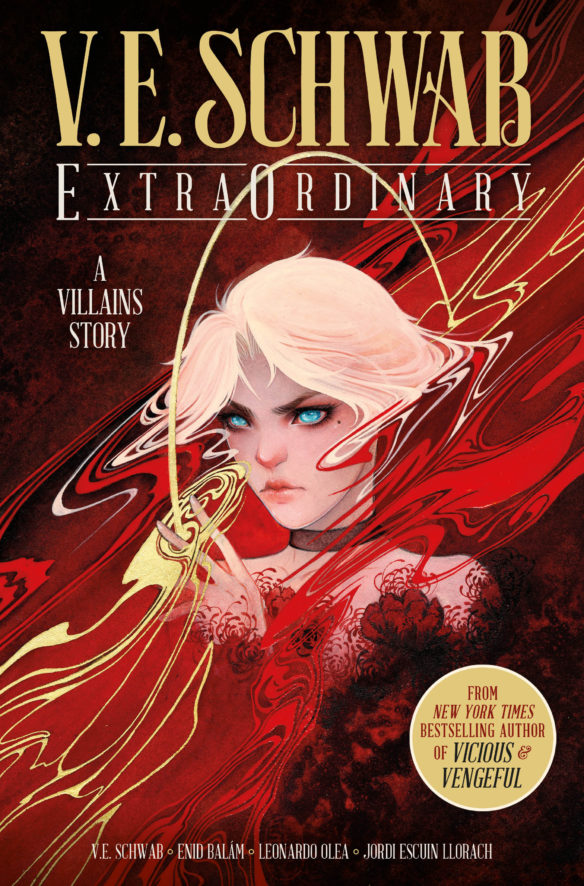 V. E. Schwab, author of The Invisible Life of Addie LaRue, launches her incredible world of super beings with this dazzlingly illustrated graphic novel set in the five years between Vicious and Vengeful.
ExtraOrdinary follows the tale of a teenage girl named Charlotte Tills who, after a fatal bus crash, seemingly dies only to wake up to discover she has become an EO — a person with ExtraOrdinary abilities. In Charlotte's case, it's the ability to see people's deaths, but when she looks into her own future, sees her own murder at the hands of the self-proclaimed hero and notorious EO killer Eli Ever, who is currently in prison for the murder of Victor Vale. Refusing to accept her fate, Charlotte sets off to find–and change–her future–before it comes for her.  
The issue was released November 30. Variant covers and samples of the interior art follow the jump.
Click to enlarge images.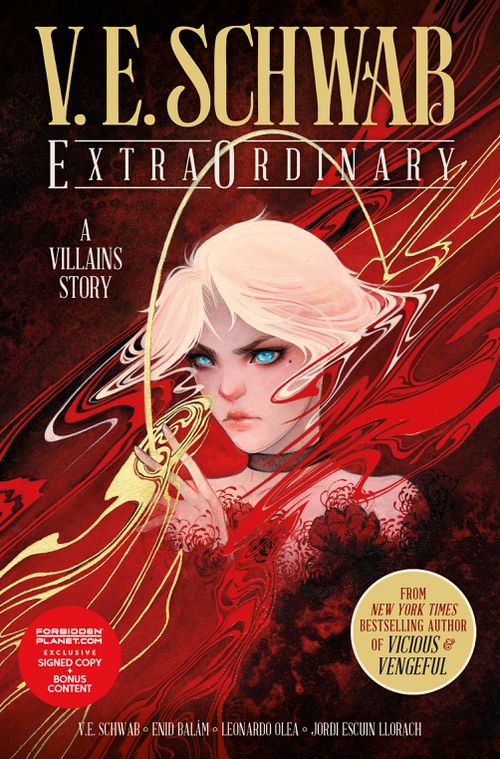 SAMPLE INTERIOR ART
About the Creators:
V.E. Schwab is the No.1 New York Times bestselling author of The Invisible Life of Addie LaRue, Vicious, The Near Witch and the Shades of Magic series, which was described as "a classic work of fantasy" by Deborah Harkness. The Independent has called her "The natural successor to Diana Wynne Jones." She lives between Nashville, France and Edinburgh.
Enid Balam began his career in 2015 as a colourist working for Delcourt, before finding work as a penciler and inker working for the likes of Humanoid, and Sergio Bonelli. His first graphic novel, Someday Comes Paradise was published in 2018.