A Slide-Show Report: Even without a con, Toronto can still be SFnal
By Daniel P. Dern: I don't think I've been to Toronto since the 2003 WorldCon (not counting catching the VIA Rail Trans-Canada to Vancouver, a decade ago) — a lot more tall buildings there or going up! — but even without a con happening, Toronto still has its SF moments (and things of interest to SF fans)…as this photo essay from late April shows.
1: Toronto, One Floor Up!
From Billy Bishop Airport, Toronto is only a short ferry ride or tunnel walk away. From the latter, is this an elevator — or a portal? What would be on the next level up — or down?
2: Oh Cone-ada! A geo-local Ben & Jerry's flavor.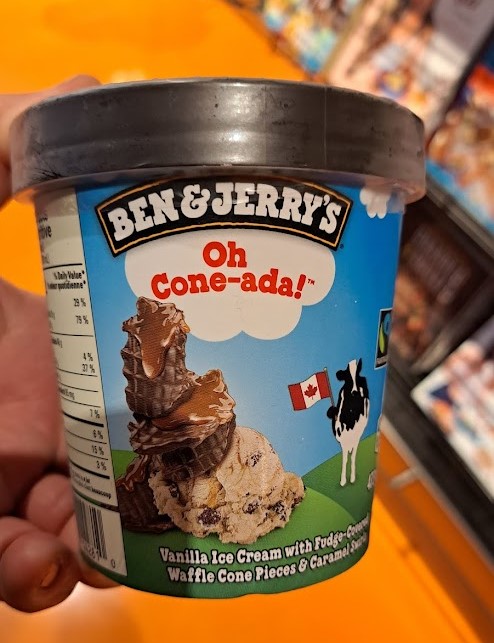 3: Yesterday Was Monday — Thanks to the many historic facades fronting newer Toronto buildings, it often felt like we were walking through scenes from Theodore Sturgeon's 1941 story "Yesterday Was Monday."
4: This bar is clearly ready for Star Wars Day.
5, 6: No nearby open coffee shop? Streetside coffee ATM to the rescue! My kind of (machine) server!
7: And how about (on weekends) a cannoli to go with your coffee.
8: And something to read, while coffee-and-cannoli-ing.
9: Rob Sawyer was out of town getting an award, so we didn't get to say hi, but I found this collection at ABC Books, so I bought it, along with The Art of Eating, a lovely five-book compendium (including "How To Cook A Wolf" which I already own) of MFK Fisher's food/cooking writings.
10: One way IRL browsing/shopping occasionally beats online — I hadn't known this Lev Grossman book, Warp, which he wrote years before his The Magicians, existed, until I saw it on my way out of ABC Books, a well-stocked, well-organized used book store on Yonge Street; snagged it, and went back to the register. This is a re-issue, and includes a new forward; here's Grossman talking about it, in a 2016 Time.com article "Lev Grossman on Reissuing His First Novel, Warp". I now see that my library has it, ditto other bookstores, etc. but my phone wasn't getting data service (tsk!), and the price was reasonable, so I bought rather than having declined-opportunity regrets.
11: Yesterday Is Still Monday.
12: Maybe I'm just not getting out enough these days, but "Cheese Tea" is something I don't think I've seen before. (I'm not a fromage-ivore, so I didn't try it.)
13: OTOH, it's been too long since I'd had Ethiopian food. (This was the vegetarian sampler; I'd ordered something else.)
14: Over at the St. Lawrence Market, food stalls included a non-online, non-board Game purveyor, with stuff you don't see in your average supermarket or butcher.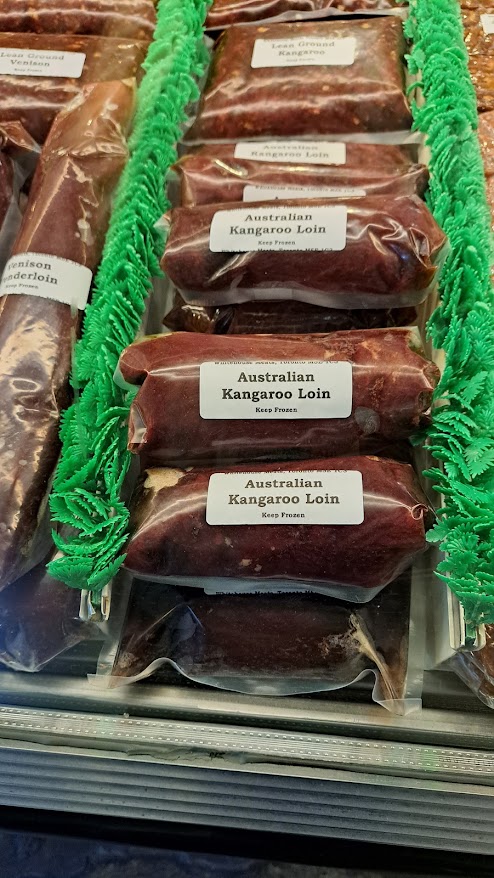 15: Caution: May contain alarm clock parts.
16: Sliders, But Not The Movie
17: Technology you don't see around much these days.
18: Proper masking for credentials.