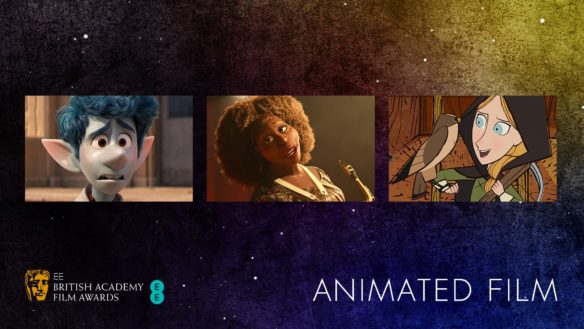 The 2021 EE British Academy Film Awards nominations were posted on March 9.
The shortlisted Animated Films are Onward, Soul, and Wolfwalkers.
Soul is also up for Original Score (Jon Batiste, Trent Reznor, Atticus Ross) and Sound (Coya Elliott, Ren Klyce, David Parker).
Pinocchio, the animated musical dark fantasy film directed by Guillermo del Toro and Mark Gustafson, was nominated for Mark Coulier's work on Make Up & Hair.
Three out of five Special Visual Effects finalists are genre movies: The Midnight Sky (Matt Kasmir, Chris Lawrence, David Watkins), Mulan (Sean Faden, Steve Ingram, Anders Langlands, Seth Maury), and Tenet (Scott Fisher, Andrew Jackson, Andrew Lockley).
The complete list of nominees is here. The winners will be revealed in a televised ceremony on April 11.