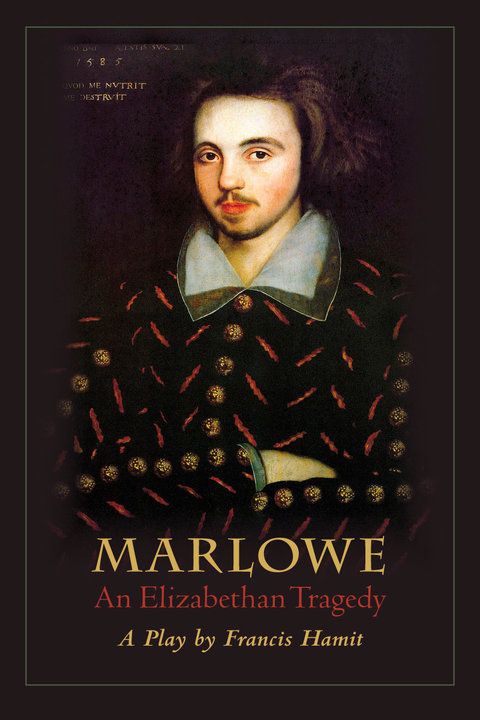 Francis Hamit's "A Pre-Announcement on the Re-Publication of Marlowe: An Elizabethan Tragedy" follows the jump. It says, in short, he will soon be taking pre-publication orders for a book edition of his hard-to-find script.
The play's 1988 production was praised by an LA Times critic:
In this world premiere of a play about the secret life of Christopher Marlowe, William Shakespeare is a supporting character, at one point graciously taking playwrighting tips at the dawn of his career from the already established Marlowe.

The thrust of the drama (subtitled "An Elizabethan Tragedy"), written, researched, and directed by Francis Hamit, is Marlowe's double life as a spy in the service of his queen. Staged at the Globe Playhouse and launching a canon of Marlowe's plays to be staged by the Shakespeare Society of America, the production is historically gripping, portraying the arrogance of a genius who played too many cards for his own good.
A PRE-ANNOUNCEMENT ON THE RE-PUBLICATION OF "MARLOWE: An Elizabethan Tragedy"
By Francis Hamit
The original script, if you can find one, sells for about $140.00. So we are bringing out a new edition soon as a print on demand paperback. We haven't set the price or figured out the distribution, but we assume that it will be a low-demand/high margin title.
First of all, about the play itself. This was based on something I discovered when I was working for the Britannica in the early 1980s. Christopher Marlowe, the poet and playwright, was also a secret agent for the early English Secret Service under Sir Francis Walsingham. There is documentation on this point.
In 1983 I did about six months of research on this and wrote the first draft in three weeks, tracing Marlowe's secret career from the Babington Plot in 1585 to his mysterious death in 1593. I was associated with the Playwrights Center of Chicago and had a staged reading there. Good response but no one was interested in producing it. After I moved to Los Angeles, I was able to arrange another staged reading and was referred to Thad Taylor at the Shakespeare Society of America who decided to produce in 1988 and part of a series of three new plays about the Elizabethan era.
It was produced as an Equity Waiver production to excellent reviews in June 1988. Given all the technical problems associated with this production, the costumes, the period language, the large cast, only Thad was brave enough to take it on.
Thad died in 2006 and his nephew, Terry Taylor, has taken the burden of running the Shakespeare Society of America on, re-orienting its mission towards creating a museum and research archive. Thad had assembled this huge collection of materials about Shakespeare and his contemporaries.
In the archives is a lot of material about the original production and we are going to use some of that to add value to the new edition. I am also looking at making this into a radio play and/or a screenplay, but for the moment we will stick with the original script. We have some photos from that production as well.
This edition will be dedicated to Thad's memory, in the hopes of raising awareness about his unique contribution to the American Theatre and to the new mission of the non-profit he founded.
It was my first stage play and I could not have done it without him.