The instructors have been announced for the 2024 Clarion Workshop: Sam J. Miller, Jeffrey Ford, Matt Bell, Nalo Hopkinson, Alyssa Wong, and Isabel Yap.
The event runs from June 23 –August 3, 2024 at UC San Diego. Applications to attend will be accepted beginning December 1.

Sam J. Miller will teach the first week of the 2024 workshop. Jeffrey Ford will take the reins in Week 2. Matt Bell will guide students in Week 3. In Week 4, students will have a week free of workshop to encourage time for writing, reflection, and other activities, all overseen by Nalo Hopkinson. Alyssa Wong and Isabel Yap will team for Weeks 5 and 6.
Sam J. Miller's books have been called "must reads" and "bests of the year" by USA Today, Entertainment Weekly, NPR, and O: The Oprah Magazine, among others, and have been translated into nine languages. His work has won the Nebula, Locus, Shirley Jackson, and Subjective Chaos Kind of Awards, as well as the hopefully-soon-to-be-renamed John W. Campbell Memorial Award. He's also the last in a long line of butchers. Sam lives in New York City, and at samjmiller.com.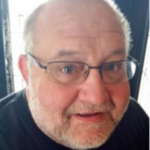 Jeffrey Ford is the author of nine novels, including The Girl in the Glass and five short story collections, including A Natural History of Hell. He has received multiple World Fantasy and Shirley Jackson awards as well as the Nebula and Edgar awards, among others. He's been a college English teacher of writing and literature for thirty years. He lives with his wife Lynn in a century old farm house in a land of slow clouds and endless fields.
Matt Bell is the author most recently of the novel Appleseed (a New York Times Notable Book) and the craft book Refuse to Be Done, a guide to novel writing, rewriting, and revision. His writing has appeared in The New York Times, Esquire, Tin House, Fairy Tale Review, American Short Fiction, Orion, and many other publications. A native of Michigan, he teaches creative writing at Arizona State University.
Nalo Hopkinson is the author of six novels and numerous short stories. Her writing has received the John W. Campbell Award, the World Fantasy Award, the Andre Norton (Nebula) Award, the Octavia E. Butler Memorial Award, among numerous others. She has received honorary Dr of Letters degrees from Anglia Ruskin University and the Ontario College of Art and Design University. In 2021 the Science Fiction Writers of America honored her with the Damon Knight Memorial "Grand Master" Award. In 37 years she was the youngest person to receive the award, and the first woman of African descent.
Alyssa Wong writes award-winning fiction, comics, novels, and games. Their stories have won the Nebula Award, the World Fantasy Award, and the Locus Award. Alyssa was a finalist for the John W. Campbell Award for Best New Writer, and their fiction has been shortlisted for the Hugo, Bram Stoker, and Shirley Jackson Awards. Alyssa's comic credits include Star Wars: Doctor Aphra, Marvel, DC, and Adventure Time. In 2023, Alyssa joined the Star Wars: The High Republic storytelling initiative and their debut novel will be released in January, 2024.
Isabel Yap's debut story collection, Never Have I Ever, was published in 2021 by Small Beer Press and won the British Fantasy Award for Best Collection. Her work has been a finalist for the Ignyte, Locus, Crawford, and World Fantasy Awards, and has appeared in venues including Lithub and Year's Best Weird Fiction. She is @visyap on Twitter and her website is https://isabelyap.com.
[Based on a press release.]